The 57th Annual Redskins Welcome Home Luncheon heralds the beginning of the 2018 Redskins season and offers the unique opportunity for Redskins fans and corporate partners to have lunch and spend time with the entire Washington Redskins organization. Together we will welcome the team back from Training Camp, pay tribute to milestones achieved on and off the field and raise money to support youth programs across the region.
Wednesday, August 29, 2018
Marriott Marquis, Washington DC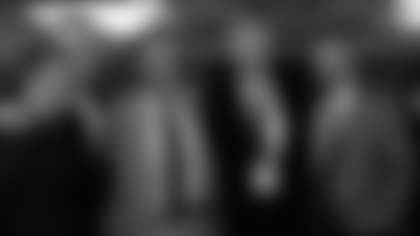 Sponsorship Benefits Include:
• Networking opportunities
• Opportunity to entertain clients/employees in a unique way
• Meet and dine with the entire team (one player, coach and/or alumnus will sit at each table)
• Silent auction with exclusive memorabilia
About the Charitable Foundation:
The Redskins Charitable Foundation is ever-present in the community, constantly working to achieve our mission to make a positive and measurable impact in the lives of children that need it most. Since Redskins owners Dan and Tanya Snyder launched the Washington Redskins Charitable Foundation in 2000, we have given back over $23MM to the community and currently provide support and services to more than 175,000 individuals (mostly children) annually, focusing on supporting education, children's health and wellness and preparing them for their future.