To celebrate the 22nd anniversary of Think Pink, a campaign started by Tanya Snyder to raise awareness for breast cancer research and to honor individuals who have battled the disease, we held a Share-Your-Story Sweepstakes!
We asked our WOW members to share their own story about breast cancer or tell us of someone special and their story of fighting breast cancer. By submitting you earn a chance to win the ultimate Women of Washington Watch-From-Home Experience Kit featuring WOW wine glasses, Popcorn bowls, Rally towel, pink lanyard & a bottle of premium Fresh Vine Wine.
During sweepstakes we will share on social and blog the amazing stories of empowered women fighting this awful disease. We want to take this time to recognize the ones that won the battle and honor the ones who we lost. Below are some of the breathtaking stories of our WOW Warriors and their loved one's journey with breast cancer.
Share your story by entering the WOW Warrior Sweepstakes and check back for more amazing stories shared by brave WOW members.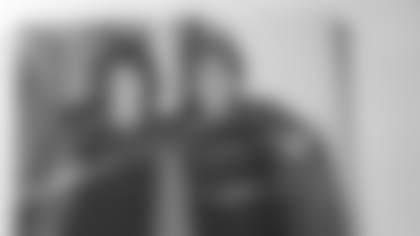 Sheila Cohen - WOW Warrior
"Jill and I had been friends since I moved to Maryland when I was 11 years old (50 years ago). Ten years ago, she called me on my birthday to wish me a happy birthday and to tell me that she thought she had breast cancer. Turns out that she did. I had not had a mammogram in 3 years because it was always very stressful. I made an appointment and had the mammogram. I was called back for a sonogram that was inconclusive. I saw a surgeon who said that there was a 2% chance that it was cancer but ordered an MRI to be sure. It turned out that I had cancer in both breasts. I received my diagnosis the day after Jill's mastectomy. She had gone ahead and had both breasts removed, even though she only had cancer in one, after talking to multiple breast cancer survivors. Jill started chemo and I also then had both breasts removed. I started chemo and Jill came with me to my first two treatments where she kept everyone around us entertained. Jill went back to work and I finished my chemo and then went on to radiation. Jill didn't need radiation. We both went through reconstruction and I was sure that we were both going to be fine. In August of 2017, I woke up and saw that I had a text message from Jill that said "Cancer number bad. Call me." Her cancer was back and had metastasized. She was very brave and very strong but none of the treatments worked and we lost her in January of 2019. So far, I am still cancer-free and I know that I probably owe my life to Jill because her diagnosis pushed me to go for the mammogram. I miss her every day and especially during October." - Sheila Cohen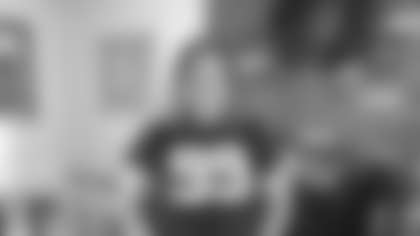 Joan Irwin - WOW Warrior
"Three years ago, I started noticing that my bra had drops in it when I wasn't exercising. Then I noticed fluid coming out of a breast. I had a couple of mammograms, sonograms and a ductogram to confirm there was a blocked duct. I had surgery to remove the blocked ducts. It turned out not to be cancerous but still scary experience because the doctors would say it could be cancer. In a way this experience prepared me for what I went through this past January when I learned that I had what was the start of endometrial cancer. I had surgery at the beginning of the year. I can say that when something doesn't feel right don't wait to seek treatment. It's important now more than ever to get your screenings for everything." - Joan Irwin
Cynthia A Artis - WOW Warrior
"July 1993 I discover a lump while at family reunion in Arkansas. Being marry to a Drill Sergeant in the Army didn't get us with family often. We cut short our trip and came back home. Saw the doctor at 9 and had a diagnosis by 2. WHAT? No, no, no was all I had to say. My husband became my ears and my voice because I shut the door. The doctor spoke, and he had to explain again once we got home. So, since I have a severe allergy to needles, yes, I said needles. I received a port-a-cath a month after surgery. Then came 4 rounds of chemo and 10 days of shots my husband gave me (that didn't go over well) to keep my blood count up after each chemo blood draw every other day for 6 months and a bald head after my first chemo which took me 15 minutes to comb out after washing my hair. 33 radiation treatments and lots of tears. I was blessed to have a wonderful mother and mother-in-law who cared for me during and after chemo while my husband trains the troops. I have a strong faith and family and friends who were there for me. It has been 27 years and my mother and mother-in-law are both gone now but the other family and friends are still with me and I have so many reasons to celebrate and give thanks." - Cynthia A Artis