The Washington Redskins announced which players they waived and released on Saturday. Redskins.com's Jake Kring-Schreifels and Perry Mattern provide an in-depth breakdown of who remains on the active roster.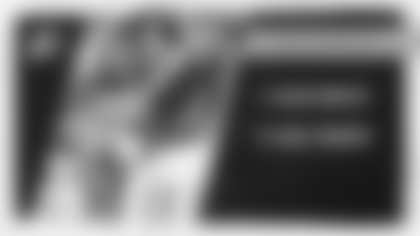 Final Cuts: Kevin Hogan (waived), Connor Jessop (waived)
For the second consecutive season, the Redskins have decided they will carry just two quarterbacks on the active roster.
After making the trade for Alex Smith official in March, the Redskins knew they'd be set at quarterback heading into the season, with Smith as the starter and Colt McCoy, who signed a contract extension at the beginning of training camp, as the backup.
The only variable was Hogan, who the Redskins could keep on the practice squad should he still be available in waivers. The Stanford product started just one game with the Browns last year and Washington wanted to continue developing him after trading for him in the spring.
While he struggled to be consistent, Hogan did orchestrate some successful late-game drives, throwing two touchdowns to close out the third preseason game against the Broncos, and playing the entirety of the final preseason game in Baltimore, passing for three touchdowns and two interceptions.
"I don't regret anything tonight, or any of the games this preseason," Hogan said Thursday. "I feel like I got better each time, so I'm proud about being able to put my best foot forward."
The Redskins also waived Connor Jessop, the Broad Run High School grad, who provided insurance this past week for McCoy, who has been nursing a small hand injury.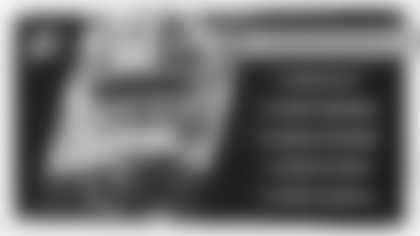 Final Cuts: Kapri Bibbs (released), De'Veon Smith (waived)
Arguably the most debated and thickly contested roster battle throughout training camp and into the preseason, the running backs group will consist of four players on the Redskins' active roster as of now.
It's not exactly the group the team envisioned at the start of training camp. But unfortunate injuries – namely, losing rookie Derrius Guice for the year with a torn ACL, then Byron Marshall for a couple weeks with an ankle injury – prompted the team to sign Adrian Peterson and De'Veon Smith.
In his lone appearance with the Redskins, Peterson rushed 11 times for 56 yards against the Broncos, showing that he still has juice in his legs. He will likely become the starter and be used on first and second downs and short yardage situations.
Head coach Jay Gruden said throughout the preseason that he'd like to have a third-down-style back to as a substitute for Thompson on the roster. After Marshall's ankle injury, many thought that would mean Bibbs would stay on the roster after a strong preseason, but the Redskins stuck with Marshall and will bank on his health.
Against Baltimore, Kelley showed more of his ability to catch the ball in space and make plays, and the Redskins would still like to see more development from Perine entering his second year. It's possible the Redskins use him or Kelley in a fullback role from time to time, too.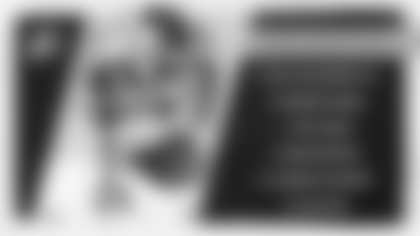 Final Cuts: Brian Quick (released), Shay Fields (waived), Simmie Cobbs Jr. (waived), Darvin Kidsy (waived), Dan Williams III (waived).
While Doctson, Richardson Jr. and Crowder were never a question, Maurice Harris' strong camp coupled with Robert Davis' season-ending leg injury vaulted Harris to becoming a near no-brainer. He had some health issues late in the preseason, but was back in practice last week. He should be good to go Week 1.
The big question until today was which two of Sims, Quinn and Quick would be on the team. The Redskins decided to go with youth and upside by taking the rookies Sims and Quinn while releasing Quick, who is entering his seventh season.
Sims turned heads inside the Redskins from the very beginning -- "Cam [Sims] has stood out at wide receiver," Gruden said of the undrafted Alabama product back in June – and made big plays throughout the preseason. Quinn's skills, meanwhile, have been more expected and that's not a bad thing. He's sure-handed and has a knack for getting open.
The group has plenty to prove in 2018. If the top trio produces with Alex Smith, the Redskins' offense becomes quite dangerous.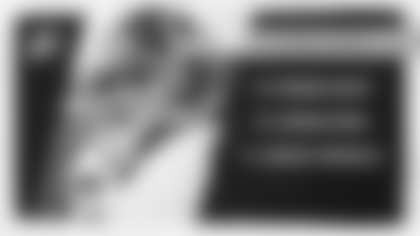 Final Cuts: J.P. Holtz (waived), Matt Flanagan (waived), Garrett Hudson (waived)
Unlike last year, the Redskins opted for three tight ends in 2018.
Headlining the group remains Jordan Reed, who is arguably one of the most talented players at his position when healthy, a concern that doesn't seem to be as severe this year after receiving surgery on his toes during the offseason.
With Vernon Davis providing another solid passing option, reuniting with quarterback Alex Smith, and Jeremy Sprinkle entering his second year with greater expectations, both as a blocker and receiver, the Redskins' only question remained in whether they should have kept a fourth tight end.
Over the last two games, it appeared as though the answer might be J.P. Holtz, who performed well as a blocker in I-formation and showed he could fill the role, at least temporarily, of Niles Paul last year.
"He can also play tight end a little bit so he'd be possibly the fourth tight end slash fullback which would impact some other position whether its running back or inside backer, or offensive lineman," Gruden said.
Holtz did catch a touchdown pass from Kevin Hogan on Thursday but the team felt it could use extra roster space elsewhere. Flanagan, meanwhile, had his best chance to make the roster on special teams, and it's likely the Redskins keep one tight end for the practice squad.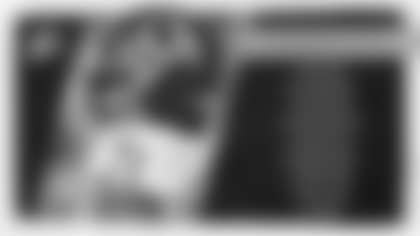 Note: Tyler Catalina was placed on IR with a season-ending shoulder injury.
Final Cuts: T.J. Clemmings (waived), John Kling (waived), Kendall Calhoun (waived), Demetrius Rhaney (released), Isaiah Williams (waived), Timon Parris (waived), Kyle Kalis (waived).
The big surprise is Dunn – the undrafted rookie out of Auburn who will be an interior player with the ability to play center. Bergstrom will be Roullier's immediate backup at center, but having an extra center is never a problem.
The other reserves include the reliable Ty Nsekhe and this year's third-round pick Geron Christian Sr. The Louisville product played a ton of snaps throughout the preseason as Washington tries to develop him. Nsekhe is first up if there's an injury at tackle.
Continuity is a big positive for this group as four of the five starters have been together since 2016. Health was the obvious limitation to the O-Line last season. Assuming that improves in 2018, this is a Top-10 unit in the NFL.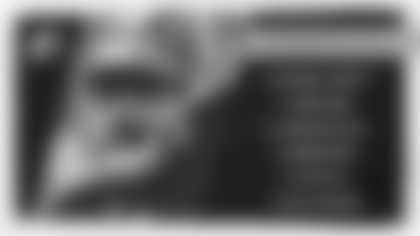 Note: Stacy McGee will begin the season on the PUP list.
Final Cuts: Ondre Pipkins (waived), JoJo Wicker (waived), Dante Sawyer (waived), Phil Taylor Sr. (released)
By the second preseason game, when the Redskins faced the Jets, it was clear that the defensive line had made major improvements with the addition of first-round pick Daron Payne.
Lined up together with Jonathan Allen, the two made an impact right away, as Payne used Allen's help to sack quarterback Sam Darnold on the first defensive series of the game. With the return of Ioannidis to the group, the progress of Anthony Lanier II in his third year, veteran leadership from Ziggy Hood and a promising rookie in Tim Settle, the Redskins have a lot of confidence in their front line.
"When you have talent and you have strength and you're also tenacious, it's a heck of a combination," Gruden said. "We feel really great about with those two guys and really when you throw Matt [Ioannidis] in there, he's the same way. [It's] the same with Ziggy Hood and the rest of the guys have also kind of picked up that mentality in Coach [Jim] Tomsula's room. We feel really good about where they're at."
That's not to say shaving down the group was easy. The biggest question mark was whether to keep Phil Taylor Sr., who was in line to make the 53-man roster last year until a groin injury wiped out his season. After rehabbing again in the offseason, Taylor made a significant push to be part of the rotation.
Ultimately, Payne and Settle offer Taylor's nose tackle capabilities while also being versatile enough to play different techniques when needed.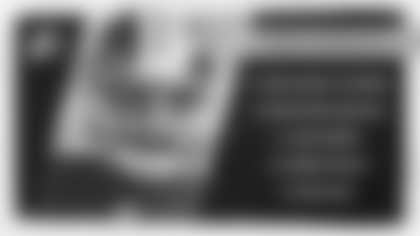 Final Cuts: Martrell Spaight (released), Jerod Fernandez (waived)
The biggest surprise cut of the day is Spaight, who totaled 54 tackles the last two seasons and started six games a year ago. He had overcome concussion issues early in his career to play a big part among the Redskins middle linebacker core last season with Foster missing much of the season.
Foster and Brown have spoken glowingly of one another all year as they are excited to be paired together in the middle of Washington's defense. Foster will be making the calls.
Playing the Mike position also helped Zach Vigil secure his spot, which had become more obvious with how little he played Thursday night at Baltimore. After being cut at last year's deadline, Vigil returned later in the season and impressed coaches. He'll back up Foster to start the season.
Harvey-Clemons' role as the dime linebacker gave him value others couldn't match and Shaun Dion Hamilton has shown he can be ready for action right away. His speed and reads have been noticeably outstanding in the preseason.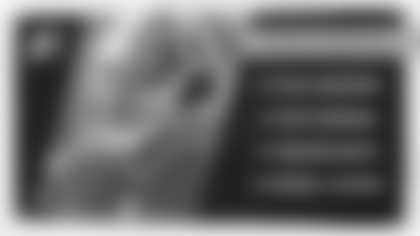 Final Cuts: Pete Robertson (waived), Vontae Diggs (waived), Cassanova McKinzy (waived), Dadi Nicolas (waived)
It wasn't difficult to project this particular outside linebacker group making the roster from the beginning of OTAs. It was only a matter of whether another player might rise up enough to add a fifth member to the unit.
Incumbent starters Ryan Kerrigan, who made his third Pro Bowl last year, and Preston Smith, entering his contract year, will continue to bookend the starting defensive line.
Ryan Anderson will look for a bigger second season after a rookie year that had its setbacks and learning curves and Pernell McPhee, the veteran free agent addition this offseason, will continue to play a part in the pass rush and stopping the run when called upon.
The surprise might be Pete Robertson, who had a strong training camp though didn't have as many flashy plays during the four preseason games. He combined for five tackles and one sack, which came against the Ravens, in four games.
The Redskins will likely aim to bring in an outside linebacker that showed strong special teams play for the practice squad.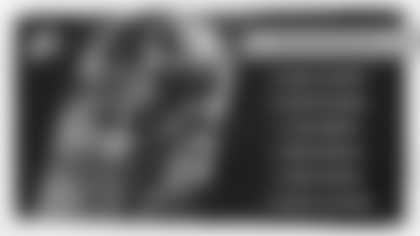 Note: Joshua Holsey will begin the season on the PUP/non-football injury list.
Final Cuts: Ranthony Texada (waived), Prince Charles Iworah (waived)
The surprise in this group came when the team was still in Richmond with the release of Orlando Scandrick. The move showed faith in Moreau, who is expected to open the season as Washington's nickel corner.
Norman will look to keep his performance at a high level as he hits his 30s while Dunbar enters his fourth season as an opening day starter for the first time.
Johnson joins Sims and Dunn as the 2018 undrafted free agents to make the roster. He, like Sims, perhaps could've been expected to be here early.
"I think [Danny] Johnson stood out at corner," Gruden said on the same day he complimented Sims during OTAs on June 13. Johnson only got better throughout camp and showed fearless confidence in preseason games.
Make it three rookie corners on the roster as the Virginia Tech pair of Stroman and Alexander made the squad. On top of his play at corner, Stroman showed he can make an impact in the punt return game. After missing a chunk of time in training camp, Alexander played well in the final two preseason games. He's shown a ton of potential.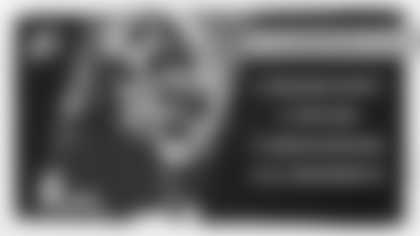 Final Cuts: Quin Blanding (waived), Fish Smithson (waived), Kenny Ladler (waived)
Aside from outside linebacker, this group had the least controversy in determining who would make the final roster.
D.J. Swearinger Sr. and Montae Nicholson will return as starting safeties and look to continue building cohesion that was unable to happen last year when Nicholson missed time with multiple injuries. Everett will provide backup duties at either position and lead the special teams, where Troy Apke made his mark in the preseason as a fourth-round pick.
"This will be my first year being able to go back from last year to this year having the same starting safety," Swearinger said in July. "You know, hopefully we'll be better chemistry wise, you know that's what we are working on right now at camp. We just got to take it one day at a time and keep that chemistry going and hopefully we'll be the one of the best one day."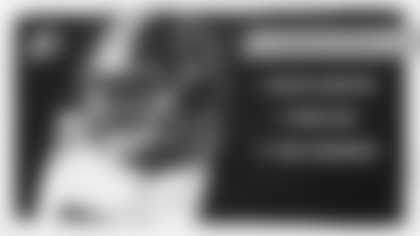 Not much to say here as the trio returns for a fourth consecutive season. Hopkins will look to bounce back after missing half of last season with an injury. He's made 83.9 percent of his career field goals attempts.