With the 2014 regular season officially a thing of the past, the Washington Redskins now know their opponents for the 2015 season — as well as where those games will be played.
The dates of these games are typically released by the NFL in April.
Overall, the Redskins' 13 opponents for the 2015 season collected a record of 94-113-1 in 2014, with three opponents — the New England Patriots, Dallas Cowboys and Carolina Panthers — advancing to the playoffs.
Here is the Redskins' 2015 slate of games, with additional nuggets of information about each matchup:
New Orleans Saints2014 Regular Season Record:7-9 (.438)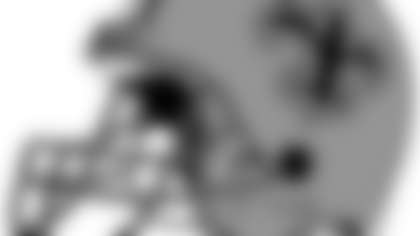 2014 Total Offense:411.4 yards per game (first in NFL)
2014 Total Defense:384 yards allowed per game (31st in NFL)
Series History:Redskins lead, 16-8
Cumulative Score:Redskins 562, Saints 466
Redskins Home Record Vs. Saints:7-5
First Matchup:Sept. 24, 1967; 30-10 Redskins victory in New Orleans
Last Matchup:Sept. 9, 2012; 40-32 Redskins victory in New Orleans
---
Tampa Bay Buccaneers
2014 Regular Season Record:2-14 (.125)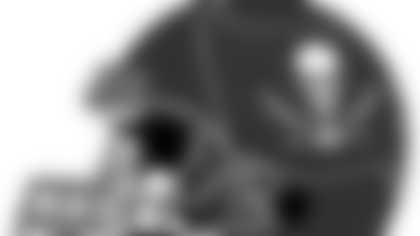 2014 Total Offense:292 yards per game (30th in NFL)
2014 Total Defense:368.9 yards allowed per game (25th in NFL)
Series History:Redskins trail, 9-11
Cumulative Score:Buccaneers 373-340
Redskins Home Record Vs. Tampa Bay:5-3
First Matchup:Oct. 9, 1977; 10-0 Redskins victory in Tampa Bay
Last Matchup:Nov. 16, 2014; 27-7 Buccaneers victory at FedExField
---
Buffalo Bills
2014 Regular Season Record:9-7 (.563)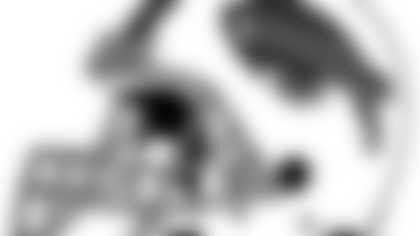 2014 Total Offense:318.5 yards per game (26th in NFL)
2014 Total Defense:312.2 yards allowed per game (fourth in NFL)
Series History:Redskins trail, 5-8
Cumulative Score:Bills 264, Redskins 238
Redskins Home Record Vs. Buffalo:2-3
First Matchup:Dec. 17, 1972; 24-17 Bills victory at RFK Stadium
Last Matchup:Oct. 30, 2011; 23-0 Bills victory in Toronto
---
Miami Dolphins
2014 Regular Season Record:8-8 (.500)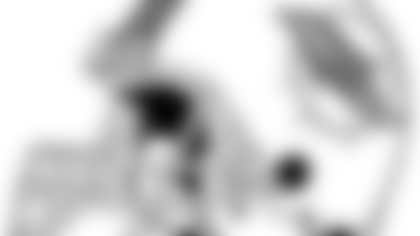 2014 Total Offense:350.1 yards per game (14th in NFL)
2014 Total Defense:343.4 yards allowed per game (12th in NFL)
Series History:Redskins trail, 5-8
Cumulative Score:Dolphins 239, Redskins 223
Redskins Home Record Vs. Miami: 4-2
First Matchup:Jan. 14, 1973; 14-7 Dolphins victory at RFK Stadium
Last Matchup:Nov. 13, 2011: 20-9 Dolphins victory in Miami
---
St. Louis Rams
2014 Regular Season Record:6-10 (.375)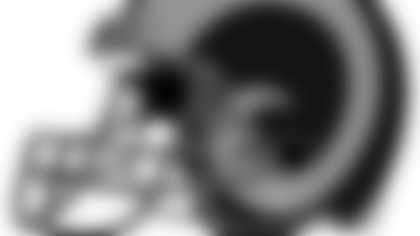 2014 Total Offense:314.7 yards per game (28th in NFL)
2014 Total Defense:351.6 yards allowed per game (17th in NFL)
Series History:Redskins lead, 16-8
Cumulative Score:Redskins 880, Rams 709
Redskins Home Record Vs. St. Louis:11-6
First Matchup:Nov. 21, 1937; 16-7 Redskins victory in Cleveland
Last Matchup:Dec. 7, 2014; 24-0 Rams victory at FedExField
---
Dallas Cowboys2014 Regular Season Record:
12-4 (.750) 2014 Total Offense:383.6 yards per game (seventh in NFL)
2014 Total Defense:355.1 yards allowed per game (19th in NFL)
Series History:Redskins trail, 43-65-1
Cumulative Score:Cowboys 2,510, Redskins 2,120
Redskins Home Record Vs. Dallas: 28-29
First Home Matchup:Oct. 9, 1960; 26-14 Redskins victory
Last Home Matchup:Dec. 28, 2014; 44-17 Cowboys victory
---
Philadelphia Eagles
2014 Regular Season Record:10-6 (.625)
2014 Total Offense:396.8 yards per game (fifth in NFL)
2014 Total Defense:375.6 yards allowed per game (28th in NFL)
Series History:Redskins lead, 82-73-5
Cumulative Score:Eagles 3,322, Redskins 3,159
Redskins Home Record Vs. Philadelphia: 41-35-3
First Home Matchup:Oct. 21, 1934; 6-0 Redskins victory (Boston)
Last Home Matchup:Dec. 20, 2014; 27-24 Redskins victory
---
New York Giants
2014 Regular Season Record:6-10 (.375)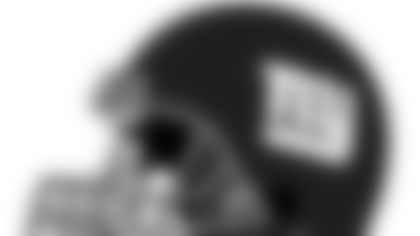 2014 Total Offense:367.2 yards per game (10th in NFL)
2014 Total Defense:375.8 yards allowed per game (29th in NFL)
Series History:Redskins trail, 65-97-4
Cumulative Score:Giants 3,331, Redskins 2,953
Redskins Home Record Vs. Giants: 37-43-2
First Home Matchup:Oct. 9, 1932; 14-6 Redskins victory (Boston)
Last Home Matchup:Sept. 25, 2014; 45-14 Giants victory
---
Carolina Panthers
2014 Regular Season Record:7-8-1 (.469)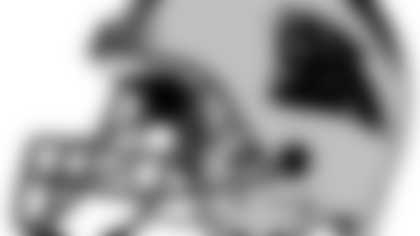 2014 Total Offense:346.7 yards per game (16th in NFL)
2014 Total Defense:339.8 yards allowed per game (10th in NFL)
Series History:Redskins lead, 7-4
Cumulative Score:Redskins 231, Panthers 226
Redskins Road Record Vs. Carolina:2-3
First Matchup:Dec. 24, 1995; 20-17 Redskins victory at RFK Stadium
Last Matchup:Nov. 4, 2012; 21-13 Panthers victory at FedExField
---
Atlanta Falcons
2014 Regular Season Record:6-10 (.375)
2014 Total Offense:378.2 yards per game (eighth in NFL)
2014 Total Defense:398.2 yards allowed per game (32nd in NFL)
Series History:Redskins lead, 15-8-1
Cumulative Score:Redskins 603, Falcons 461
Redskins Road Record Vs. Atlanta: 5-5-1
First Matchup:Oct. 9, 1966; 33-20 Redskins victory at RFK Stadium
Last Matchup:Dec. 15, 2013; 27-26 Falcons victory in Atlanta
---
New England Patriots
2014 Regular Season Record:12-4 (.750)
2014 Total Offense:365.5 yards per game (11th in NFL)
2014 Total Defense:344.1 yards allowed per game (13th in NFL)
Series History:Redskins lead, 6-3
Cumulative Score:Patriots 205, Redskins 195
Redskins Road Record Vs. New England:4-2
First Matchup:Oct. 1, 1972; 24-23 Patriots victory in New England
Last Matchup:Dec. 11, 2011; 34-27 Patriots victory at FedExField
---
New York Jets
2014 Regular Season Record:4-12 (.250)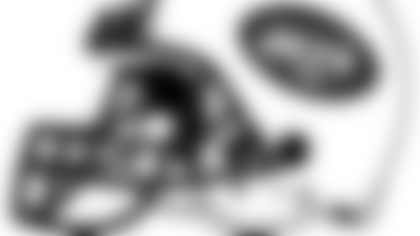 2014 Total Offense:326.6 yards per game (22nd in NFL)
2014 Total Defense:327.2 yards allowed per game (sixth in NFL)
Series History:Redskins lead, 8-2
Cumulative Score:Redskins 228, Jets 158
Redskins Road Record Vs. Jets:4-0
First Matchup:Nov. 5, 1972; 35-17 Redskins victory in New York
Last Matchup:Dec. 4, 2011; 34-19 Jets victory at FedExField
---
Chicago Bears
2014 Regular Season Record:5-11 (.313)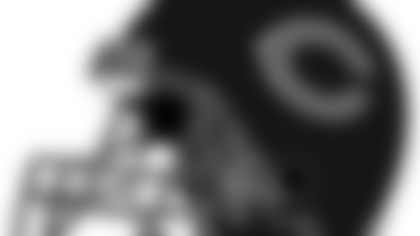 2014 Total Offense:327.1 yards per game (21st in NFL)
2014 Total Defense:377.1 yards allowed per game (30th in NFL)
Series History:Redskins lead, 24-23-1
Cumulative Score:Bears 1,028, Redskins 869
Redskins Road Record Vs. Bears:10-11
First Matchup:Oct. 30, 1932; 7-7 tie in Boston
Last Matchup:Oct. 20, 2013; 45-41 Redskins victory at FedExField
---
Dallas Cowboys2014 Regular Season Record: 12-4 (.750) 2014 Total Offense:383.6 yards per game (seventh in NFL)
2014 Total Defense:355.1 yards allowed per game (19th in NFL)
Series History:Redskins trail, 43-65-1
Cumulative Score:Cowboys 2,510, Redskins 2,120
Redskins Road Record Vs. Dallas:14-36-2
First Road Matchup:Nov. 19, 1961; 28-28 tie
Last Road Matchup:Oct. 27, 2014; 20-17 OT Redskins victory
---
Philadelphia Eagles
2014 Regular Season Record:10-6 (.625)
2014 Total Offense:396.8 yards per game (fifth in NFL)
2014 Total Defense:375.6 yards allowed per game (28th in NFL)
Series History:Redskins lead, 82-73-5
Cumulative Score:Eagles 3,322, Redskins 3,159
Redskins Road Record Vs. Philadelphia:40-37-2
First Road Matchup:Nov. 18, 1934; 14-7 Redskins victory (Boston)
Last Road Matchup:Sept. 21, 2014; 37-34 Eagles victory
---
New York Giants
2014 Regular Season Record:6-10 (.375)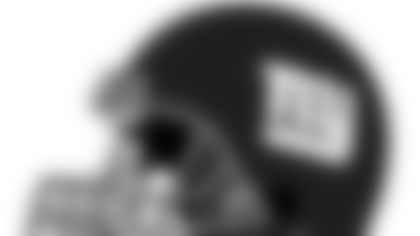 2014 Total Offense:367.2 yards per game (10th in NFL)
2014 Total Defense:375.8 yards allowed per game (29th in NFL)
Series History:Redskins trail, 65-97-4
Cumulative Score:Giants 3,331, Redskins 2,953
Redskins Road Record Vs. Giants:28-52-2
First Road Matchup:Oct. 23, 1932; 0-0 tie (Boston)
Last Road Matchup:24-13 Giants victory