Redskins assistant coach Joe Bugel, regarded as one of the greatest offensive line coaches in history, has announced his retirement after 32 seasons in the National Football League.
Bugel has a long and storied history with the Redskins--15 years in all--that includes building the legendary "Hogs," the Redskins offensive line of the 1980s. He coached in Washington for 15 years.
"It has been a great, great privilege for the Bugel family and myself to be able to retire as a Washington Redskin," Bugel said. "That means a lot to a lot of people, and it means a lot to me...The job is consuming, but I loved it. My family knew I loved it."
Added Redskins owner Daniel M. Snyder: "He is the definition of a Redskin. He's relentless worker and someone who is so passionate about the players, the staff and the organization. We were all fortunate to spend the last six years with him."
Coaching under Joe Gibbs from 1981-89, Bugel was the architect of the dominating "Hogs" offensive line that included stalwarts Russ Grimm, Joe Jacoby, Mark May, Jeff Bostic and George Starke.
The group, one of the most dominant in league annals, led the Redskins to three Super Bowls, including victories following the 1982 and 1987 seasons. Bugel was instrumental in the development of four offensive linemen earning Pro Bowl berths -- Grimm (4), Jacoby (4), Bostic (1) and May (1).
Bugel promoted to assistant head coach in 1983, the year the Redskins scored a then-NFL record 541 points.
In his first nine years in Washington, he helped the Redskins' offense produce four 1,000-yard rushers, one 4,000-yard passer and nine 1,000-yard receivers.
The Redskins were 92-48 in the regular season and 11-3 in the postseason in that span and won two Super Bowls in the 1982 and 1987 seasons.
was hired by the then-Phoenix Cardinals as head coach in 1990. He would serve as the Cardinals' head coach for four seasons before joining the Oakland Raiders as assistant head coach/offense from 1995-96 and head coach in 1997.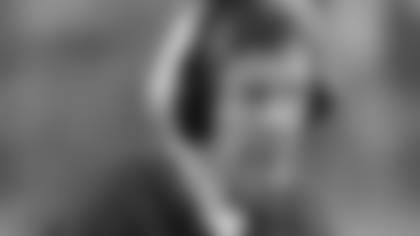 From 1998-2001, Bugel oversaw the offensive line of the San Diego Chargers.
After a two-year respite from coaching, Bugel returned to the Redskins in 2004 as assistant head coach-offense under Joe Gibbs, although his primary job was to work with the offensive line. He was retained as offensive line coach under Jim Zorn in 2008.
Upon his return, Bugel quickly gave his new cast of offensive linemen another memorable nickname, "The Dirtbags." He helped guide Chris Samuels to four consecutive Pro Bowls from 2005-08.
Bugel originally entered the NFL in 1975, spending two seasons as the offensive line coach for the Detroit Lions. He joined the Houston Oilers in the same capacity in 1977. The team's rushing totals during his final two seasons with the Oilers in 1979 and 1980 are still the top two season totals in that franchise's history.
Before entering the NFL, Bugel spent time coaching in the college ranks with Ohio State (1974), Iowa State (1973), Navy (1969-72) and his alma mater Western Kentucky (1964-68), where he was an all-conference guard and linebacker.
While earning his degree in physical education, Bugel was an all-conference guard and linebacker for the Hilltoppers. He also earned a master's degree in counseling from Western Kentucky.
A Pittsburgh native, Bugel was a four-sport star in football, basketball, baseball and volleyball at Munhall High School during the late 50s.
In 2005, he was inducted into the Pennsylvania Sports Hall of Fame (Western Chapter).
Bugel and his wife, Brenda, raised three daughters: Angie, Jennifer and the late Holly Bugel, and they have one son-in-law, Monte.
---
QUOTES ON JOE BUGEL
Redskins owner Daniel M. Snyder: "Joe Bugel is a Redskins living legend. He bled Burgundy and Gold in giving everything he had to the Redskins organization and its fans."
Joe Gibbs, Redskins head coach (1981-92, 2004-07): "I think back to all the late night meetings we've been in over the years and we probably know more about each other than we'd care to admit. Buges is a loyal solider for the Redskins organization. He has a great passion for coaching and he has great talent. His players really respected and liked him even though he beat the snot out of them. True friendship comes from going through good times and bad times and Buges and I have been through both."
Don Breaux, Redskins assistant coach (1981-93, 2004-07): "Joe had a great relationship with his players while coaching them very hard. He had the ability to be very demanding. They really cared about him, and he was able to mold them into a group -- like a family. They really had each other's back. They were a close-knit group, and he was able to do that year after year. He was able to integrate other players into it as players retired. I think he cared personally about his players. He had a close-knit group and as a result, they were very loyal to him and played hard for him. He was very passionate about what he did. He loved the game and had great respect for the game and for people that had played it in the past. I would say he was a fundamental football coach too. There were some things that he believed in strongly -- fundamentally and technique-wise. He would work those techniques from the time that I knew him way back in 1981, all the way through our second tour. Some of those things that served him very well from a technique standpoint, he believed strongly in. He taught them whether it was in the OTAs or whether it was preparation during the season. He was very demanding that way. As a result, he was able to put together some very good offensive lines.
Larry Peccatiello, Redskins assistant coach (1981-93): "I first worked with Joe Bugel at the Naval Academy in 1970. We were reunited in 1981 on Joe Gibbs' staff with the Washington Redskins. Joe was, without a doubt, the best offensive line coach I came in contact with in 30 years in the NFL. He commanded respect not only from his players, but from all the coaches he worked with."
Richie Petitbon, Redskins assistant coach (1978-92) and head coach (1993): "Joe is one of the best offensive line coaches in football. He did a great job -- a hard worker, very loyal -- and it's too bad he's retiring. He was just a very good football coach."
Rennie Simmons, Redskins assistant coach (1981-93, 2004-08): "Joe was passionate as far as football is concerned. He was totally zeroed in on one thing, and that was to work everyday to get better. That kind of sums up Buges as long as I have been with him. He's a tireless worker, just dedicated to one thing and that was to go out there and coach the heck out of those guys and get them better to win some games. Buges has always been a great teacher -- a real fundamentalist. He breaks things down very simple. I have all the respect and admiration for him. I learned a lot from being with him the first time I came with the Redskins back in '81. He's had a great career and did a great job. He's a tremendous coach."
Bubba Tyer, Redskins athletic trainer (1971-2002, 2004-08): "I'm glad that he's getting to retire and he and Brenda have some happy times and days together. Buges is a coach that's been fantastic. He knows when to hug them and he knows when to kick them. One thing is for sure, he always had his players ready to play on Sunday. We love him and wish him many happy days in retirement and travel with Brenda."
Jeff Bostic, Redskins center (1980-93): "I think what he did initially in the early stages of my era and the guys that were on the offensive line -- Joe Jacoby, Russ Grimm, Mark May, Donnie Warren and myself -- he took a lot of young football players and taught them how to play the game instead of just going out there and playing the game. He taught us how to play the game. It's like instilling habits into your children; if you do it at an early age they won't go away. We were together for a long period of time. Buges coached us for nine years. You really feel blessed and honored to have played for one of the most highly respected offensive line coaches in NFL history."
Derrick Dockery, Redskins guard (2003-06, 2009): "If someone were to ask me to describe Coach Bugel in one word, it would be phenomenal. He has impacted my world in a tangible way and he will always be remembered."
Russ Grimm, Redskins guard (1981-91) and assistant coach (1992-00): "Retirement comes for everybody, but if you look back at what the guy has done throughout his career, whether he was in Detroit, Houston, Washington, Oakland, Arizona, back to Washington, his work has always been a great tribute to the game. Not only that, but I think all the guys that have played with him learned a lot and had a lot of special moments. He always treated you like a man. Best of luck to him and I hope he enjoys retirement."
Joe Jacoby, Redskins offensive tackle/guard (1981-93): "He's the man that made me who I am, on and off the field, and I love him dearly. He had the ability to get the best out of his players. He showed me how to be an individual that can teach somebody something and still be that person there to reward them. I owe a lot to him as far as what he did for me out there on the football field. I became a husband, a father and now a coach, helping young people like he helped me."
Sonny Jurgensen, Redskins quarterback (1964-74) and Redskins Radio broadcaster: "Joe Bugel was a professional football coach. He had great passion for the game. He was a great leader of men. To me, he knew what professional football was all about and to watch him work with his men, the love he had for them, he was a great communicator and it never wavered. It didn't waiver when they were losing. He was the same way as when they were winning. He was business as usual and he would always tell you what he thought. That's something you appreciate in a coach. I have great respect for him."
Mark May, Redskins offensive tackle (1981-89):"I'd like to congratulate Joe on a terrific career. It's been phenomenal. He's the best offensive line coach in the history of the NFL and definitely should be in the Hall of Fame some day and hopefully soon. I feel proud and honored to be the first pick of the Joe Gibbs/Joe Bugel administration the first time around. He developed me not only as a player, but also from a young man into a full-grown man. Buges was a big part of that. I respected and loved Buges from day one. He made you work hard, but it was worth it in the end because he was absolutely right. I respected Joe so much I followed him to Phoenix at the end of my career and played my last two years for Joe when he was the head coach of the Phoenix Cardinals. Once again, I'd like to tell Joe congratulations on such a tremendous career and wish him the best in his retirement."
Raleigh McKenzie, Redskins guard (1985-94): "First of all, I've got to give the utmost gratitude to him because he was the one who actually brought me into the league. When I came in as a rookie he was there, and he saw enough in me to keep me around and groom me into the Hogs, and the rest is history. He was a demanding coach, and I was the same type of player. I demanded more from myself, and it was a perfect fit. I liked the things that he taught, and he definitely liked the way that I responded. We had a good relationship. He always let you know when you were doing good, and he could be your best buddy. Then he could be your worst enemy too. He definitely let you know when you were doing wrong, and what he expected from you. He was definitely one of the best, and still is one of the best out there. He should be in the coaches' Hall of Fame without a doubt."
Mark Moseley, Redskins place kicker (1974-86): "Joe is a staple. He'll always be a part of the Redskins organization because he's been a staple there for so long. When he first came to Washington, I had been here for a couple of years. Joe came in as a young coach and a fireball. During the Joe Gibbs eras, Joe Bugel was the fireball. He was always the motivator, the hollerer, the screamer. He was the guy that kept everybody on their toes. He's the kind of guy that any head coach would want to have around because he could keep everyone pumped up and ready to play football. Joe's just a great guy. He's the kind of guy that everybody wants to be around. You can't help but love the guy. He's just a super individual."
Casey Rabach, Redskins center (2005-09): "When you think of the Washington Redskins, you obviously think of the Hogs and Joe was the face of the Hogs. He is not only an amazing coach but, an amazing person and a good friend. He improved my career in every way possible. He taught me so much just in the short five years we were together. He definitely made me a lot better player than I ever thought I would be able to be. Technique-wise, I always thought I was a technician, but you're never as much of a technician until you are around Joe. He is a tough, hard working, no-nonsense type of guy that demands the best from you and gets the best out of his players. He is an all-around good guy. Hands down the best coach I have ever played for."
Chris Samuels, Redskins offensive tackle (2000-Present): "Coach Bugel came in at the right time in my career. I was not playing very well and Coach Buges immediately corrected my technique. He helped me play at a high level and he would never compromise by allowing me or any of my teammates to play with bad technique. He would work on making sure you had good technique until it was corrected. Coach Buges would always say; 'Great technique prevents injury.' He is by far the best offensive line coach that I have played under. I have definitely been blessed to have a coach and mentor like Coach Buges."
Mark Schlereth, Redskins guard (1989-94): "Joe Bugel's resume speaks for itself. He is one of the greatest assistant coaches that the league has ever seen. It's not just scheme and technique, it's the ability to inspire greatness. As a rookie I was afraid of him, but more importantly I was afraid to let him down. I remember stretching at camp before a scrimmage versus the Jets and he said, 'big horse, you were born to play this game!' As a rookie 10th-round pick from Idaho, I was dumb enough to believe him. Congratulations Joe and thanks for all you've done for the game!"
George Starke, Redskins offensive tackle (1973-84): "I played with a lot of Hall of Fame Redskins players. I go back to Sonny [Jurgenson], Billy [Kilmer] and the Hogs. I think it would be fair to say that the Redskins brand is closely intertwined with the legend of the Hogs. Whenever you're watching a Redskins broadcast and it's not going well, the announcer always says, 'Gosh, it's not like back when the Hogs were playing.' Joe Bugel is indelibly etched in Redskins lore. He changed the Redskins brand by creating the Hogs, which was the greatest offensive line that ever played. I think that's safe to say. I don't think there's ever been another time in pro football when the offensive line could take over a game all by itself regardless of who the running back or the quarterback was. The Redskins have been to the Super Bowl with different running backs, different quarterbacks, but for a long spell the offensive line didn't change -- it was the Hogs. That's Joe Bugel. He created a brand of football. Everybody wants to be the Hogs today. If you ask the offensive linemen today, I don't care what team you go to, 'Who do you want to be like?' They all want to be like the Hogs. And that's Joe Bugel. He created a name and a brand and a history that changed how people looked at football."
Joe Theismann, Redskins quarterback (1974-85):"First of all, with Coach Bugel deciding not to continue his football career, the business loses an icon. He's one of the greatest offensive line coaches ever in professional football, and also one of the best people that I've ever had the privilege to get to know. His passion for his players, his passion for the sport, and his passion for the Washington Redskins are second to none. Joe Bugel's presence helped make the Washington Redskins as great as they are."
Randy Thomas, Redskins guard (2003-Present): "When I first came to Washington, Buges wasn't a part of the staff, but they brought him in to observe the offense and give his critique. At that time, I was honored just to be observed or looked at by Buges' eyes. The days went by and the year went by and we found out Coach Gibbs was coming back and Buges was going to be on his staff. I was just so excited to be in a group that could learn from Buges. And what an adventure we had with him. He really brought a lot of passion to the game. He always mentioned passion, loyalty and friends. What a father figure he is to some guys who don't have one. I just wish him the best. He'll always have a place in my game."
Rick 'Doc' Walker, Redskins tight end (1980-85): "Boss Hog was a stud, a mule and a beast all combined. He was a great teacher, who was fundamentally based, but had the uncanny ability to add vulgar and violence into the mix and make you love to fight for this guy. If you failed, he'd meet you at the sideline and it'd be the worst thing you'd ever heard. If you succeeded, he'd meet you at the sideline with a big hug. He was very consistent, very demanding, very loving and caring. He was absolutely the best line coach I've ever seen. And not even just line coaches -- Joe Bugel could've coached backs, he could've coached anybody. He was just a very passionate guy who was well-schooled. The thing most coaches fail in is their ability to communicate properly. He could communicate with anybody -- black, white, green, big guy, small guy, fast guy, slow guy. Joe Bugel was a consummate coach and a great guy. It was a thrill to be a part of it."
Don Warren, Redskins tight end (1979-92), pro scout (2005-09): "What makes him so good is that he makes everyone accountable and there was never a stone unturned. You knew everyone. Everybody knew who to block, what adjustments to make. There weren't any audibles. Everyone knew their assignments all the time, there was no guessing game. When you went out there on the field, you could just react without thinking. He was a very demanding coach. That's what made Buges so great; you never wanted to let him down. He cared about all his linemen. Some coaches don't care about the people that their coaching. He cared about all the linemen."
Doug Williams, Redskins quarterback (1986-89): "I think we all know what Joe has meant to football as a whole, but we also know what he meant to the Washington Redskins, when you talk about the Hogs,. I had the pleasure of playing behind the Hogs. I never will forget, every game he would always get them together, when he was talking about me playing -- they used to call me 'pocket' -- and he would say, 'Guys, he isn't going nowhere, he's going to be right here.' I remember at halftime, after I had hurt my knee in the Super Bowl, we were up 35-10, and he walked up to me and he said, "Stud, you don't have to play anymore if you don't want to," and I looked at him and I said, "Coach, I started this game and I'm going to finish it." I'll always remember Joe Bugel and the job he did with those guys up front, and how fortunate I was to have the opportunity to play behind them."
Steve Wisniewski, Los Angeles/Oakland Raiders guard (1989-2001): "Joe Bugel is one of the finest position coaches to ever have coached in the NFL. He leaves a legacy of transforming men's lives both on and off the field that spans decades. No coach had a greater influence on my development as a player or as a man than Joe Bugel. The legacy that Joe leaves as a coach is of a man who cared deeply for his players both as a position coach and as a head coach. You always knew beyond a shadow of a doubt that Joe wanted you to succeed as a man, as a football player, as a father and as a husband. Joe was always the first to give you a big hug when you succeeded and the first to pat you on the back in defeat. He will forever be remembered as one of the finest coaches in the history of the NFL."