Ryan Torain returned to action at FedExField – and he quickly proved his presence was missed in the Redskins' run game.
Torain, sidelined since Week 8 with a hamstring injury, rushed for 172 yards on 24 carries, a 7.2 yards-per-carry average, in the Redskins' 17-16 loss to the Tampa Bay Buccaneers.
Torain posted 121 yards in the first quarter and 158 yards in the first half.
"I hadn't been working my legs too much, so I came out there real fresh and very ready," he said.
Added head coach Mike Shanahan: "You are never really sure how a guy is going to come back after he has been out for a while. I thought Ryan came back and did everything he had to do."
It was his third 100-yard rushing effort this season.
His 121 first-quarter rushing yards was the most by a Redskins running back since at least 1991, which is how far records go back to in this category.
The Redskins' first offensive snap of the game showed that Torain was poised for a big day.
He took a handoff to the left and burst through a gaping hole. He raced past a block by Anthony Armstrong and down the left sideline for 54 yards before he was pushed out of bounds by cornerback E.J. Biggers.
On subsequent drives, Torain continued to pick up chunks of yards.
He posted runs of 12, 23 and 10 yards on consecutive plays later in the first quarter. He added another 12-yard run early in the second quarter.
Unfortunately, Torain's early efforts did not lead to points. Two drives ended with Graham Gano missed field goals and another ended in a punt.
Late in the first half, Torain ran around right end picked up 19 more yards. It was his last run of the half and it helped the Redskins get into scoring range for a 25-yard field goal Gano.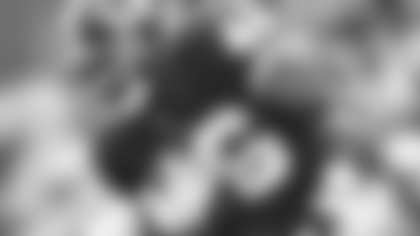 In the second half, Torain was mostly bottled up – he had just 14 yards on six carries.
The Buccaneers made some adjustments in the second half, putting more defenders in the box and calling more run blitzes.
Losing in the final seconds was heartbreaking for Torain, as it was for all the Redskins, but he was glad that his hard work during rehab had paid off on Sunday.
"I just stayed around my teammates and kept working and got ready for this day," he said.
Asked why the run game was working so well, Torain replied: "The offensive line – they were opening up big holes and we were stretching them and cutting back. That's what we do – our bread and butter."