It was the team's second national championship, third Super Bowl appearance and sixth conference title.
On Tuesday, at 5:30 p.m. ET on Comcast SportsNet, two members of the team, running back Kenyetta Grigsby and linebacker Cherre Marshall, will appear on "Redskins Nation" with Larry Michael to discuss their recent victory and their backgrounds playing football.
"It's an amazing feeling," Grigsby said. "It's the first time for me. I've been playing for 12 years. It's my first national championship, it's my first time winning."
Grigsby is a Prince William County Police officer from Detroit, Mich., and ran a record-breaking 343 yards against Chicago to propel the Divas to the Super Bowl.
"We knew we were going to have to run well against them," she said. "I just dug down deep and kept running."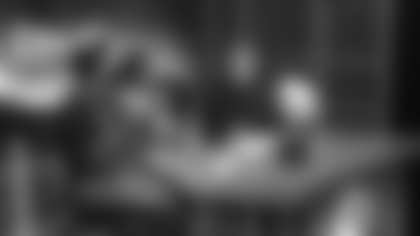 Marshall, nicknamed 'The Claw' for an impressive one-handed interception return for a touchdown, grew up playing flag football, as most of the Divas did, using the sport as a foundation to understanding the game.
"I've been playing football since I was real young," Marshall said. "Not having opportunities as a young lady, I went to basketball, then I came back to flag, and then went to tackle."
Grigsby had a similar trajectory and has grown to embrace the contact many women don't normally have the chance to participate in.
"Football is the ultimate team sport. It's just an amazing sport," Grigsby said. "I love hitting, I love running over people. I love linebackers trying to hit me. It just feels good."
The Divas were accompanied to Redskins Park with the team's general manager Rich Daniel and believe that their sport is growing as they continue to win and find more fans where they go.
"It's grown a lot," Grigsby said, since she joined the league more than a decade ago. "Just the fan base is increasing every year. Just out in LA we had a good fan base, I didn't expect that many fans to be out there. Hopefully it keeps growing after this."
The Divas' season runs eight regular season games from April to August. Tryouts for this year take place on Oct. 10 and Oct. 24, which is followed by mini camp in December and practices starting in January.