In the house of Todd Collins, Redskins quarterback, there lies a small reminder of past allegiances.
Tucked away on his son's nightstand sits a New England Patriots clock radio, the same one Collins had as a kid. "My mom found it somewhere," Collins said. "The face mask is broken, but it still works."
Not a surprise for a man who lived a long touchdown throw from Foxboro Stadium, home of the Patriots, the team he will suit up against on Friday night.
Collins grew up in Walpole, Mass., a short two mile drive north up Route 1 from where the Patriots have played since 1971. His accent is the biggest giveaway to where he's from, sneaking in like a thief to steal R's from unsuspecting words like "super" and "whatever," rendering them "supah" and "whatevah."
Like many New Englanders some of his early memories revolved around his favorite team.
"I can remember coming home from Sunday school and the first thing I wanted to do was put on the Patriots game," Collins said. "I remember when VCRs came out. If I couldn't watch the game, it was such a great invention that I could tape the game."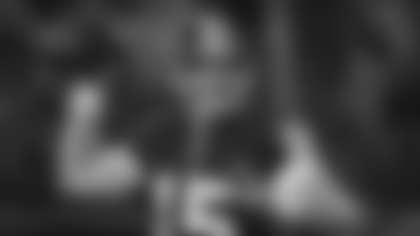 There was not only a long love affair between Collins and the Patriots, but also with Foxboro Stadium. Foxboro was the home of the Patriots before the opening of Gillette Stadium in 2002.
Collins played the Massachusetts state championship game on that field and, when Walpole's field was snowed out for a December game, the Patriots invited his high school team to play in the stadium.
With a childhood so intertwined with New England, it's not surprising that many of Collins's closest friends are Patriots fans.
"The people who are fans there are pretty rabid, too," Collins says. "I even asked some of my close friends, 'What if the Patriots are playing the Redskins? Who would you root for?'
Their response? "'Well, it depends on if you're playing or not,'" Collins laughs. "And even then I'm not sure what their answer would be."
In Friday night's preseason game, Collins is expected to see playing time against the Patriots as he works to maintain his reserve role behind Redskins starter Jason Campbell.
The 15-year veteran has been the primary backup for Campbell since 2007, but he knows that no position in the NFL comes with a guarantee.
"No one owns their job," Collins says. "And I know the best thing to do to keep your job or to move up is to take advantage of any opportunity you have."
After 10 years without starting an NFL game Collins got that opportunity in 2007, albeit under less than perfect circumstances. The team had lost four tough games in a row when the Chicago Bears rolled into Washington on a cold and blustery Thursday night.
Having suffered the tragic murder of Sean Taylor just a week earlier, the Redskins would, early in the first quarter, lose Campbell for the rest of the season due to a knee injury. With the season seemingly slipping away, 90,000 anxiety-filled eyes turned to the relatively unknown Collins.
Two touchdowns, 224 yards and a Redskins win later showed that preparation had paid off for Collins.
"I'd spent so many years waiting for that chance," Collins said. "I remember how I felt after the game I was just so pumped. I was ready to play and play well and help the team win. That was awesome. That was kind of what I had been preparing for my whole career but never got the opportunity to do."
Collins would throw five touchdowns during the Redskins remarkable run to the playoffs, as the team won four straight games before a 35-14 Wild Card playoff loss in Seattle.
Before and after that December run in 2007, Collins has mostly served as a backup during a career that has spanned three teams and 15 years.
In that time, he has come to understand how tough the career of a backup can be.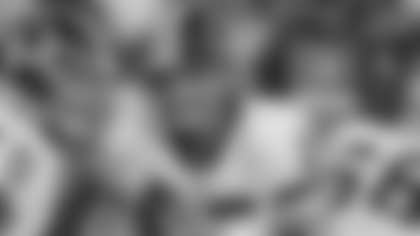 "It's so hard because you don't get any reps in practice. Really the deck is stacked against you," Collins said. "You have to put in that extra time in the facility, pay attention in meetings or do whatever you can gleam to get an edge."
While mastering that edge, Collins has watched a lot of Campbell. "I think he really has all the tools to become a successful quarterback here. He's shown he can be successful," Collins said.
With consistent offensive line play, Collins believes the Redskins' offense is primed to make some big plays in the passing game this year.
As for the quarterback currently trailing him on the Redskins depth chart, Collins believes that Colt Brennan will develop into a good player in the NFL.
"He always seems to have the knack for big plays, and he's kind of a play-maker sort of [quarterback]," Collins says. "When he's playing, he plays with confidence."
Whether starting or holding a clipboard, Collins believes that his endurance in this league is a testament to his belief in himself.
"To hang on here in Washington and finally persevere, not give up or become discouraged and think, 'Why am I doing this? I'm not going to get another opportunity.' Yeah, I feel good about that."
Collins career continues to tick, just like the Patriots clock radio on his son's nightstand.