Four years ago, the Redskins made a deal with the New Orleans Saints that has developed into one of Washington's best draft day transactions of recent vintage. The Redskins executed a trade late on the first day of the 2004 draft with New Orleans to gain a third-round pick.
With that 81st selection, Washington opted for a 6-3, 265-pound tight end out of Utah State.
Four years later, Chris Cooley has become one of the game's top tight ends.
He proved it again in Sunday's game against the Saints at FedExField.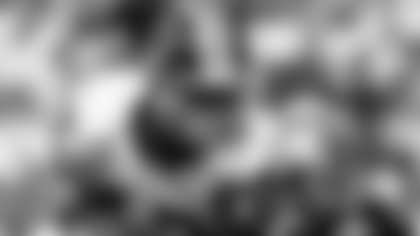 He caught five passes for 72 yards in the game, including a 27-yard catch in the first half in which he broke four tackles. Three of his five catches converted first downs.
Cooley was shut down by the Giants last week, leading some to speculate how involved he would be in the Redskins' new West Coast offense under Jim Zorn.
Those concerns were put to rest as the Redskins defeated the Saints 29-24 at FedExField.
"People can talk all they want, but we know what we have, we know how we have to produce, and we know the mistakes we made," Cooley said after the game. "If we limit our mistakes, we know how well we can play."
Fresh off his first Pro Bowl, Cooley is firmly in the conversation with the likes of Jason Witten of Dallas, Tony Gonzalez of Kansas City, Kellen Winslow of Cleveland and Antonio Gates of San Diego when you're referencing the game's premiere players at the tight end position.
In Sunday's contest, two of the best tight ends in the game were in action in Cooley and Jeremy Shockey, the former New York Giant.
Cooley out-played Shockey, who had two catches for 22 yards and fumbled once.
In Zorn's offense, Cooley appears to have a solid chance to exceed his numbers of last year, in which he grabbed 66 passes for 786 yards and a career-high eight touchdowns.
"I'm very impressed with how we've all picked up the offense," Cooley said recently. "I think it will be a consistent offense. It involves a lot of short catches, and there are a lot of guys on the team who can make big plays after the catch."
How he fares in 2008 depends, of course, on the play of fourth-year quarterback Jason Campbell. And Cooley says he has an abundance of confidence in his quarterback.
"Jason's an outstanding leader and a smart guy," Cooley said. "His mind works so fast and he reads plays very quickly. We all have a lot of confidence in him."