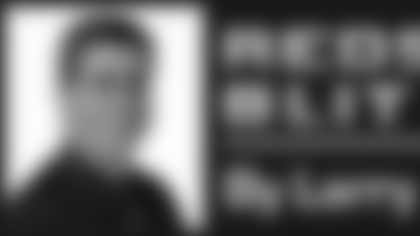 Halftime. That's a joyous 12-minute interval in a football game when the lads and ladies in the press box can step away from their computers and their stabs at journalistic greatness, grab a hot dog and a soft drink and stretch their legs and minds.
Some of the typists (well, me) stayed glued to the keyboard to take a look around at the other NFL games being played Saturday night, skipping the steam tray at FedExField for screen gems elsewhere.
Tampa Bay scored 17 points and Jacksonville 14 after two quarters. Carolina led Miami 14-10 at halftime, while Cleveland rolled up 20 on Detroit. Green Bay laid 24 on Buffalo in the first 30 minutes. Chicago had 17 at the break against the New York Giants. New Orleans notched 17 against Houston, which managed seven. Even Oakland took time out from having its coaches punch each other to score a touchdown against San Francisco.
You see where we are going with this, no?
Six quarters into the preseason and your hometown heroes could proudly announce they'd scored three points. Had they not exhibited the grit (or early desperation) to run a fake punt that produced 15 yards and a critical first down, they'd have gone three-and-out on their first series and might never have even managed to kick that measly field goal.
Six quarters. Three points. Reach back into the Steve Spurrier quote archive for this one: "Not too good."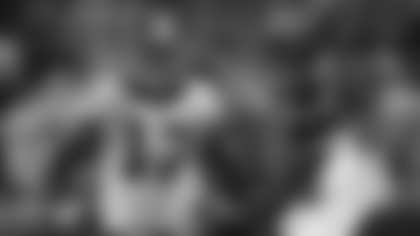 Jason Campbell talks it over with Jim Zorn
(Ned Dishman Photo)


When the end to this soggy story was writ, the Redskins salvaged a 17-13 victory against the Pittsburgh Steelers on the strength of a pair of Chase Daniel touchdown passes in the second half.
Make no mistake, winning beats losing. Even if the key to the triumph was an undrafted player listed at 6-0 on the depth chart and nowhere near that tall at his stretched and limber best. An undrafted player who, if he makes the roster, would be mighty unlikely to take a meaningful snap once the season begins.
So let us temper our glee in defeating the world champions. Let us try to take the measure of the factors that spell success or failure when the games truly count.
Were the Redskins more animated, more passionate and enthusiastic than a week ago? No question. Was the Redskins' offense better than in the opener, that abysmal 23-0 loss to Baltimore? Sure.
After Rock Cartwright's 15-yard run around the right side salvaged a fourth down, Clinton Portis and Ladell Betts led a downfield charge that stalled at the 3-yard line. The Redskins kicked a field goal and produced their first points of the preseason.
Jason Campbell threw a completion on that drive, a 10-yarder to Chris Cooley.
So much for his highlight reel.
The other six throws? Incomplete, in a variety of ways. He had Malcolm Kelly deep on the first snap of the game but threw it behind him with Troy Polamalu closing. Incomplete. A little flip to Portis in the flat wasn't close. He had Santana Moss on an in-cut running free but threw it too high.
So it went. One of seven. Ten yards. Not too good. Campbell's grasp may be firmer on the starter's job than on any other aspect of it. The Redskins will find 20 things he executed properly in looking terrible but here is what the line shows halfway through preseason: Four completions in 13 attempts for 48 yards and the first-string offense without a touchdown.
Coach Jim Zorn begs to differ.
"Very good," he said. "He is doing a great job on his decision making. I can only think of one occasion where we had some miscommunication. He did a good job getting the team down the field on the first drive. We should have scored a touchdown but the Steelers did a great job."
The Redskins often face criticism for their failure to throw deep very often and they opened with a shot down the middle of the field. Give them credit for that. Sharpening the execution is the reason the team holds practice.
"We took our shots and hopefully we can start hitting them," Campbell said. "You have to take them in preseason. We will start hitting them soon."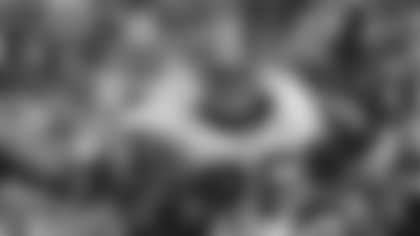 Clinton Portis had five carries for 26 yards.
(Ned Dishman Photo)


In meteorological terms, the drought ended early on Saturday afternoon when the skies darkened, opened and drenched the roughly 70,000 who were not at the Washington Nationals game or the D.C. United match or the concert at Nissan Pavilion.
For the Redskins, the dry patch sans touchdown vanished 9 minutes and 38 seconds into the second half and 99 minutes, 38 seconds into the preseason. Daniel, the undrafted rookie quarterback, tossed a 3-yard touchdown pass to seventh-round pick Marko Mitchell and the Redskins exulted in discovering the promised land.
Daniel, making a push to unseat Colt Brennan as the No. 3 quarterback, overcame a pair of consecutive sacks by his college teammate, Pittsburgh's Ziggy Hood (a No. 1 pick), and then threw another touchdown pass to Fred Davis after the Redskins recovered a fumbled punt. That gave the Redskins a 17-13 lead early in the fourth quarter and got those Redskins Rally towels twirling.
Ah, how this town loves its third-string quarterbacks.
It probably behooves us to note that the defense, which had one sack against Baltimore, got two against the Steelers.
That's with Albert Haynesworth in the lineup for a while and the Redskins working against a bunch of backup quarterbacks, with Ben Roethlisberger (Achilles tendon) present but not suited up.
"I thought our defense tightened up and we ended up getting a couple of sacks. We improved. We definitely improved," Zorn said.
Tell that to defensive coordinator Greg Blache.
"Our first defense gave up a touchdown and lost the first quarter. Our second defense gave up field goal and lost the second quarter. Thank God for our backups. What play did we make?" Blache said. "They (Pittsburgh) kept making mistakes. Ben Roethlisberger wasn't even there. Our starters did not measure up."
That's a harsh assessment after the yards allowed went from 500 against Baltimore to 238 against the Steelers. Harsh but grounded in fact. Third-string players tend not to be difference-makers in November.
The Redskins play the New England Patriots on Friday night in what will likely mark the last time the starters get substantial playing time before the season begins against the New York Giants on Sept. 13. Defensively, the worries should be few despite Blache's dyspepsia. That group is strong up front, quick around the edge and capable of more than it has displayed.
Campbell's situation provides more perplexing problems. Zorn can praise decision making and his quarterback's practice habits but that mostly ends up between quote marks somewhere and then more questions follow. Like these. Where are the tangibles? The completions? The plays that spark and extend drives?
"Next week," Campbell said, "we (the starters) look to play three quarters. You're going to see everything. We're going to see if we can get ourselves into a rhythm. We haven't had a lot of snaps."
Give him Portis for more than a series and another week to sharpen up. Give the offense a little more time. Perhaps a touchdown can happen. It needs to happen soon.
---
Larry Weisman covered professional football for USA TODAY for 25 years and now joins the Redskins Broadcast Network and Redskins.com to bring his unique viewpoint and experience to Redskins fans. Go to Redskins.com for the Redskins Blitz column and NFL Blitz on Friday. Larry also appears on Redskins Nation, airing nightly on Comcast SportsNet, and on ESPN 980 AM radio, both in the Washington, D.C. area.