Duke Ihenacho had his house slippers on today for practice.
Okay, so the Washington Redskins safety wasn't actually wearing slippers on the field, but he did tape up his cleats to resemble a pair of the comfy shoes.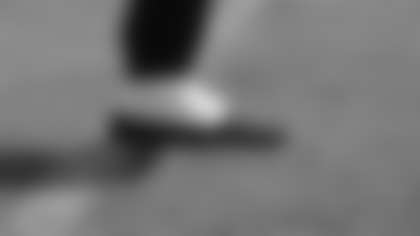 This isn't the first time the San Jose State product has done this.
During the first week of OTAs, Ihenacho taped up his cleats so that they'd look like Chuck Taylors.
While we don't know exactly how long it takes him to do these, it's quite the art form.
Do you think you could do the same and have them look as good?