Wondering about a player's status? Trying to recall a past game? Want some insight on the Redskins? Redskins.com's Gary Fitzgerald opens up the mailbag on Friday and answers fan questions.
Question: Do you think it's possible that the Redskins could move up in the draft to get Brian Orakpo? I think the Redskins should force their effort to get Orakpo. I believe he would make a great addition at defensive end.
Gary: Orakpo is a 6-3 and 263-pound defensive end who could also play strong-side linebacker in the pros. He is widely regarded as the most skilled pass rusher in the draft. He posted a career-high 42 tackles and 11 sacks at Texas last year. Most mock drafts have Orakpo going in the top 10, so if the Redskins want him, they would probably have to trade up. That would require multiple draft picks as part of the deal. The Redskins only have four picks this year, and no second rounder. Unless they decide to deal next year's picks, I don't think a trade-up as viable.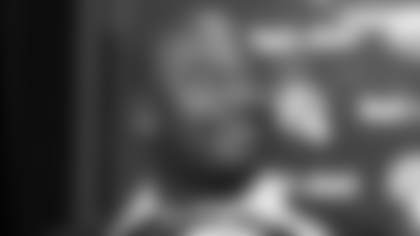 Question: Do you think the Redskins have been focusing too much on their defense this offseason?
Gary: Well...yes, actually. The Redskins' focus early in free agency has primarily been on the defensive side, from the signing of Albert Haynesworth to the re-signing of Reed Doughty and Alfred Fincher this week. Of course, this may be by design. On offense, the Redskins have signed Derrick Dockery to replace Pete Kendall and they may go for an offensive tackle in the draft, but by and large improvement on offense in 2009 could rely on players already on the roster. Specifically, Jason Campbell needs to continue his development in Jim Zorn's offense and Devin Thomas and Malcolm Kelly need to be more productive in their second NFL seasons.
Question: Cornelius Griffin is starting to get up there in age and it seems to me like it would be a good idea to get some young linemen in there working with Albert Haynesworth. Do you think they should re-sign Kedric Golston and Anthony Montgomery?
Gary: Golston and Montgomery entered the offseason as restricted free agents and the Redskins tendered both of them contracts. That means if another team tries to sign either of the fourth-year defensive tackles, then the Redskins would be able to match the offer. Of course, once Golston and Montgomery sign the tender, they are locked in with the Redskins for 2009. Next year, both Golston and Montgomery are unrestricted free agents, so there may eventually be talk of contract extensions for one or both depending on their performance next season. Stay tuned.
Question: Are there any plans to build a practice bubble at Redskins Park? In November and December when the weather gets nasty, it's almost impossible to have a productive practice. You might have to play in cold, wet and windy weather, but why practice in it? There were times last year when the team only had one good practice per week.
Gary: Jim Zorn addressed this during a media session last Dec. 11 after rainy conditions forced a change in the team's practice schedule: "Most teams have indoor facilities so they don't lose practice days. Right now our fields are in great shape and we're not losing any practice time. There's even decent footing. Maybe eventually [the team will have a practice bubble], but given the state of the economy, I don't know if that's in the cards."
Question: Do you think it would be a good move to bring Marvin Harrison in for one or two years? I think he could contribute right away opposite Santana Moss. It would also move Antwaan Randle El into the slot where he would be more effective. And he would help with the development of Devin Thomas and Malcolm Kelly.
Gary: Harrison will be 37 years old by the time the 2009 starts. Last season, he had 60 catches and five TDs, so he's still very productive when healthy. I don't see Harrison being a good fit for the Redskins, though. The team wants to get Thomas and Kelly more involved in the offense. Why take away their reps? Harrison's Hall of Fame career appears to be winding down. It reminds me of Art Monk's last two years in the NFL. He looked out of place playing for the New York Jets and Philadelphia Eagles.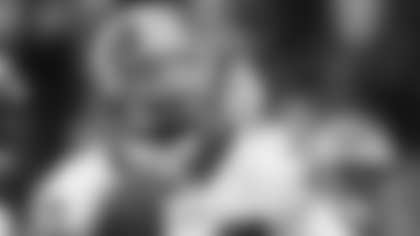 Question: Any chance the Redskins might think about signing [safety] Roy Williams and moving him to linebacker? He is a liability in coverage, but he's great against the run and it seems like he would be a good fit at linebacker.
Gary: Williams is listed at 6-0 and 221 pounds and would likely have to play weak-side linebacker in Greg Blache's defense. The Redskins are committed to Rocky McIntosh at that position. If they pursue Williams at all, then it would be to serve as strong safety. I think Blache likes the flexibility that young safeties LaRon Landry, Chris Horton and Kareem Moore give him. Blache can alternate Landry at both free and strong and insert Horton and Moore depending on game situations. Keep an eye on Moore this offseason--I think he could really emerge in 2009.
Question: Do you think we have a real chance of playing the Dallas Cowboys at their new stadium in Week 1?
Gary: I think there's a good chance of that happening, but you never know. I would have predicted the Redskins and Cowboys would play in the Texas Stadium finale last December, but instead it was the Baltimore Ravens. The NFL seems to like the Redskins and Cowboys in nationally televised games on the opening weekend, so why not match them up together in Week 1? It should produce a lot of pre-game hype and great TV ratings. Incidentally, the nationally televised Week 1 games are typically announced during the NFL league meetings on March 22-24.