Each week during the 2014 season, Redskins.com's Stephen Czarda will highlight ONE key component to each week's matchup, brought to you by FedEx One Rate. This week's "One To Watch" is the matchup between the Redskins' rush defense and the Rams' run game.


Since making his professional debut on Monday Night Football on Monday, Oct. 13 against the San Francisco 49ers, St. Louis Rams running back Tre Mason has been on a tear.
In just eight games this season, the 75th-overall pick in the 2014 NFL Draft has accumulated 562 rushing yards and three touchdowns on just 122 carries (4.6 yards per carry).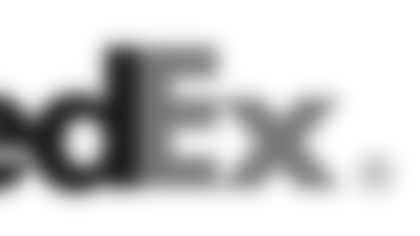 Last week in a 52-0 victory over the Oakland Raiders, Mason ran for a career-high 117 yards and two touchdowns along with an additional 47 receiving yards and another touchdown.
In the second quarter of that game, Mason burst past the Oakland defense for an 89-yard score.
Against the Denver Broncos two weeks prior, the Auburn product ran for 113 yards on a career-high 29 carries.
Also factoring into the equation is versatile wide receiver Tavon Austin.
In each of the Rams' past two games, the West Virginia product has recorded a rushing touchdown.
The Redskins' run defense, meanwhile, is looking to replicate performances against the 49ers and Tampa Bay Buccaneers after struggling to contain Indianapolis Colts running back Daniel "Boom" Herron.
Herron ran for 88 yards—including 49 on a second quarter touchdown run -- on just eight carries.
In their games against the Buccaneers and 49ers, the Redskins held them to a combined 114 rushing yards on 50 carries.
For the season, the Redskins are holding opponents to 102.8 rushing yards per game – ninth best in the NFL to date.