I never truly realized how far off the island of Hawaii was from Washington, DC until this week. After what felt like a full day of traveling, I arrived in Kaua'i, a beautiful island, to visit Barking Sands Naval Base the next morning.
My day started out visiting the fire & emergency department, the airmen, policemen - each of them explaining what their roles include, where they are from originally & what their favorite NFL teams were. This tour is different than most you see. I am the only Redskins Cheerleader here amongst a group of five other NFL cheerleaders from the Broncos, Falcons, Bengals, Rams & Cardinals. We also are accompanied by two NFL mascots from the Jaguars & Colts.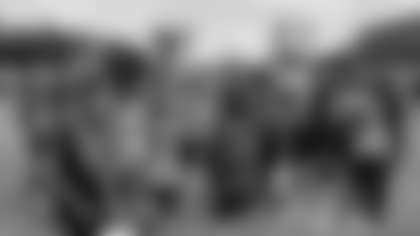 The troops we visited are now able to meet representatives from multiple organizations & connect with each of us in a different way. They courteously allow us to handle their machinery & tools like operating the fire truck, sitting in the captain's chair of the aircrafts they use and holding the tools they use to help protect our country every day. In the afternoon, I had the chance to lead a cheer clinic with the local youth cheerleaders on base. They wore their uniforms & I wore mine. It felt great to see these young athletes excited to show off their cheers & dances to us as well as for me to explain to them how cheerleading can open so many opportunities for friendships, scholarships & even a professional platform like the NFL.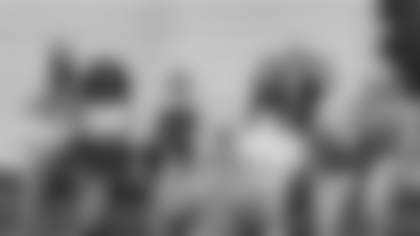 Lastly, I ended the night in Kaua'i at a local restaurant with some of the troops we met earlier. I had a great conversation with a Hawaiian native, but avid Eagles fan. I asked why he had a connection to Eagles if he's never even been to Philly. He elaborated that, when he was in 4th grade, when the Pro Bowl was held in Hawaii, he met Donovan McNabb & shook his hand. It was the first NFL player he had a special interaction with and that stayed with him as he grew older. I then realized that this is what is incredible about the Military Appreciation tours we do and the community service we do even back home in DC. I recalled just earlier that day when I got to just dance around with the local cheerleaders & hope that I made the same impact on one of the young ladies like Donovan McNabb made on the friend I met that night. Thank you, Barking Sands Naval Base and Kaua'i, Hawaii for such a memorable day. Now Alaska, you're up next!!