Hello, Redskins Nation! Erica H. here writing to you from the 786th Air Base, Camp Niamey, Niger. Earlier this week we packed up our bags and flew from to Kuwait to Niger for the last few days of Tour 63.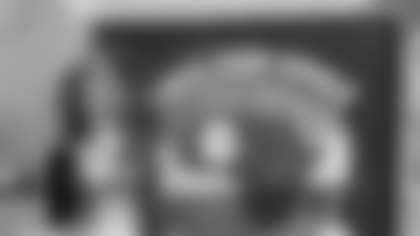 Our time at Camp Niamey began with a tour of the base and our tent. The tent reminded me of summer camp and felt like one big sleepover with bunk beds lined up on each side of the room. Once we got settled we went out to dinner in the newly developed downtown area of Niamey. I was surprised to learn the Niger is the least developed country in the world. We were told that until about 6 months ago they didn't even have paved roads where we were.
We kicked off our first full day with meet and greets with the service men and women on base. We had the pleasure of meeting Colonel Cooper and the 1st Sgt Wright who happens to be a die hard Redskins fan!
We wrapped up day one with a second performance but this time for the troops on-base. After the performance we did another meet and greet where we signed autographs and took photos with everyone that came to watch the show. The base is home to the US, French, German, and Italian military so it was cool to meet people from so many different places. We even met two adorable German Shepherds from the French military!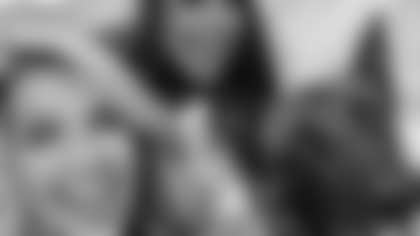 Our last day in Niger we visited more groups around base including Security Forces who let us take the Razors for a spin. Special thanks to Mike Nelms and Reggie Branch for trusting me behind the wheel!
My mom is a third grade teacher back in Connecticut and her students wrote letters to the troops so we passed out the letters during the meet and greets. Everyone really appreciated them and enjoyed the messages from the kids.d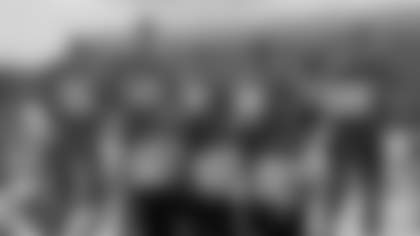 That afternoon we performed our 7th and final show of Tour 63. It was an emotional ending to the show as we took our final bow. I couldn't hide my tears as we waved goodbye for the last time. I was overwhelmed with gratitude and pride. I was grateful that I could be there in that moment performing in front of our service men and women and grateful for everything that they do to serve and protect our country. I was also proud of all the hard work and dedication that we put into our performance and very proud to be able to represent the USA and the Redskins organization overseas for my very first time.
Ultimately, we finished out our day with a farewell dinner at Coté Jardin and made it back just in time for karaoke night at the base. As we said our goodbyes and left for the airport, I realized how much of an impact just a couple of days had not only on the morale of the troops at Camp Niamey but on us as well. We met so many incredible people and left with friendships that we will cherish for a lifetime.
Thank you to each and every one of the service men and women that welcomed us into your home away from home and created such unforgettable memories with us. You are appreciated more than you know.