After 5 years on the team, I still remember my very first Prep Class….I wore a black shorts bra with no bedazzles, and fuchsia leggings! I had a bob haircut and wore No makeup (not even lashes). I actually vividly remember debating if I should wear makeup. When I arrived at the stadium and saw women in their most glamorous state I thought, "I am way out of my league here." My desire to dance was probably the only thing that made me get out of the car that night. However it was 1st Ladies' style and humility that strengthened my desire to continue coming back.
Like any hobby or dream in one's life, research is important. So that's why I strongly encourage women who are preparing for the 1st ladies' audition process to attend as many Prep classes as possible. It's an opportunity to:
Learn about the Organization
You gain access to the Dos and Don'ts for auditions that you may not be able to find on the web. Also, you are able to access information on sponsors and discounts, which can help reduce the cost during auditions.
Ask questions to current women of the team or the Director.
You can get the real deal. You can ask questions that are specifically geared towards your dream. What's it like being a professional cheerleader? Specifically, what does being a 1st Lady of Football entail? How do you balance-work, school, relationships, and cheerleading?
What do I wear during auditions? What is the #1 advice you would give me? Now that we are virtual you can even continue the conversation to the @1stladiesoffb Social Media account, individual social media accounts, and our Instagram Live Sessions.
Become comfortable with dance styles, audition format, and studio.
Preparing for auditions can be overwhelming. Becoming comfortable with the 1st Ladies dance style, the format of auditions, and traffic patterns of getting to the studio, will help with alleviate some potential stress during auditions. We all want to be able to "adjust and adapt" to new situations and all of the excitement of new dances during auditions but how much better will you feel when you know exactly what the judges are looking for! Pro tip: now that our prep classes have gone virtual try video taping yourself doing the dance. That will give the opportunity to work on your performance and perfect the WRC style with your own twist!
Provide the 1st Ladies a chance to meet you and see you grow.
The best thing you have to offer is yourself. The 1st Ladies want to know the woman auditioning. While knowing how to dance is important, your personality and who you are is significant as well. The directors want to see you and they want to see your growth! Tag us in your social media post so we can repost and enjoy the fun!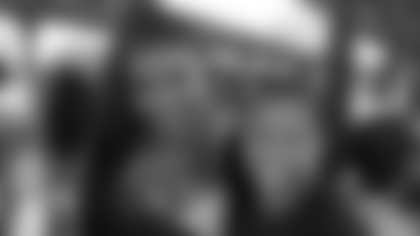 Again, the audition process is an emotional ride. But I can assure you, when you make it to finals seeing that familiar face that you met or saw during Prep Class will make you more comfortable and will forge a bond like no other.
It has been 5 years and I cannot imagine what the outcome would have been if I had not taken that first prep class! I have gained so much from where I started. Yes I have my lashes and bedazzled tops for prep class but I have so much more. I still remain in awe of the 1st Ladies of Football and what it means to be one. Most importantly, I have remained the same determined woman who decided that she needed to get out of the car! As we continue this journey into auditions I challenge you to be curious. What else can I learn? How can I try something different?
Be inspired by all the ways you can grow from watching other women be amazing! See you at prep class!