Redskins Salute & Salute to Service
Military appreciation is a huge focus of the Redskins organization and the First Ladies of Football. Redskins Salute is the official Redskins military appreciation club standing over 77,000 members strong. The organization recognizes and gives back to active duty, veterans and their families through VIP experiences, special events, sweepstakes, giveaways and many other experiences throughout the year. This year, November 17th will be our Salute to Service game which honors the lives of our active-duty service men and women, and all of our veterans. For me, the highlight in past years is watching military families become reunited right at FedExField. It always brings me tears of joy and gratitude as I watch a family be reconnected after sacrificing time together to serve all of us. We also get to wear our military-inspired uniforms made by The Line Up and perform dances dedicated to military appreciation.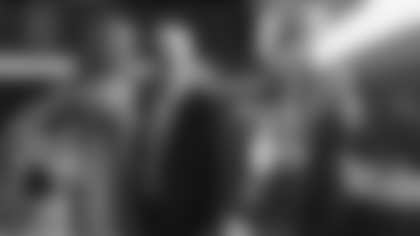 My stepfather, "Jack," served in the United States Navy as a JAG (Judge Advocate General's Corp) for twenty-two years. He served overseas in many countries such as Greece, Italy, Germany, Spain, France, England, Denmark, Norway, Philippines, Guam and Mexico, and went on to retire as a Commander. Jack served as both a prosecutor and defense council. He was an international law specialist and even worked on a treaty or Status Forces Agreement with Greece. Jack also served as a Chief of Legal Assistance for the Department of the Navy. One of his biggest cases was an investigation of a major collision of two naval ships at sea. Every First Ladies' Military Appreciation Tour I have been on I have represented the Navy during our military tribute dance. It brings me so much happiness to be able to have that connection with my stepdad and honor those who have and those who currently serve. I have visited many naval ships and seen living quarters similar to what Jack experienced. That is an honor that not many can say that they have had and I am ever grateful to the First Ladies of Football for the endless opportunities it gives me. I am also very proud to be the daughter of one of our nation's heroes.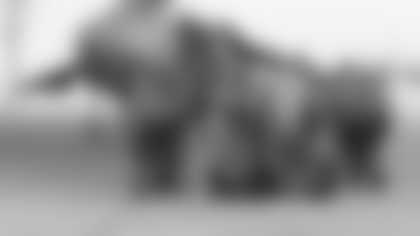 Military Appreciation Tours
People often ask me, what is my favorite part about being a Washington Redskins Cheerleader? There are many experiences that I cherish, however the most life-changing experiences for me have been traveling on military appreciation tours with my teammates and NFL alumni players. I have been on five tours traveling to Curacao, Puerto Rico, Bahrain, Afghanistan, Kuwait and Djibouti. A few times a year, a group of ladies from our team are selected to represent our organization overseas by putting on a variety show for the service men, women and their families. While visiting overseas, we visit our servicemen and women at their jobs to learn a little bit about what they do to protect us day in and day out. Often we stay on base and experience what it is like to live away from home in different countries. Our hope is that we bring a little piece of home to every hero that we encounter. Those experiences have changed my life forever and made me much more appreciative of all of the resources and opportunities we have here at home, thanks to all of those who serve and have served our country.
How can you get involved during this month of appreciation? Well, there are several ways and I'm here to share some of those with you. Click here to check out all of the Redskins Salute events. Active-duty members are invited to sign-up on the website to participate in the Flag Unfurling at the Salute to Service game on November 17th. You can follow @redskinssalute on Instagram and Twitter to see just how Redskins Salute gives back. You can also head on over to the Hall of Fame Store at FedExField and grab some Salute to Service gear to rock on game day and on just about any other day of the year as well. When you are at the game be sure to look out for your First Ladies of Football's performances! We can't wait to showcase what we have been working hard on. See you at FedExField!