You may have heard the phrase "You are more likely to have a son play in the Super Bowl than a daughter compete for Miss America." Well in 2014, I was one of the lucky ones who was able to check that box off for my folks. After years of hard work and preparation, I was crowned Miss Maryland and I was preparing for the biggest stage I have ever seen: Miss America. This much like becoming an NFL cheerleader was a dream I had carried with me my entire life and never thought would be a reality. Once the crown was placed on my head, I had 2 months to prepare for the national telecast. Although I did not walk away with the crown, I didn't go home a "loser" by any means. I won the Lifestyle and Fitness award, (1st Miss MD to win this award in 35 years) the Quality of Life award, (a community service achievement for my 10+years of advocating for grieving children) and made countless memories and friendships. Many people ask, "Why did you choose to do pageants?", "What was it like?", "What do you do now?" and "Are pageants still relevant?". Let me address these briefly.
"Why did you choose to do pageants?"
When I was 13, my best friend and my grandparents passed away within a 3-month period. It was the first time I had ever experienced a loss. It affected my family, my community and me. I was looking for help and in return found my passion. I decided to get involved with an organization that focused on fostering emotional healing and therapy to help children navigate through grief positively. I was looking for a platform that allowed me to make a larger impact. Pageants provided me that platform and a microphone. I also discovered that not only could I help people; I could also earn scholarship money. I entered Miss Maryland as a 24-year-old college graduate with student loan debt. Through the Miss America Organization I earned $35,000+ in scholarship.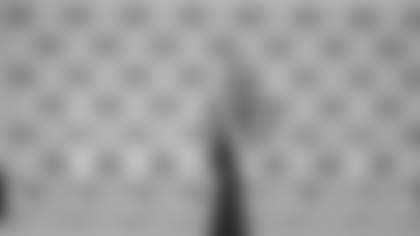 Applying for the Job of Miss America, (yes I said applying because much like auditioning for the First Ladies of Football you are applying for a full-time commitment) was the best experience I have ever been a part of. Nothing will ever replace walking across that stage representing your home state knowing that 5.6 million people are watching you just hoping you make them proud. I learned so much about myself through the countless hours volunteering with various charities, 5 am wake-up calls for workouts, networking and meeting with corporate sponsors, blisters from practicing my pointe ballet talent, and challenging mock interviews. I learned what it meant to represent something much larger than myself. Most importantly, I discovered the type of woman I wanted to be. One that was gritty, fearless and authentic. One that pursued her life with a servant's heart.
This one is easy! I traded in my crown for pom-poms. I always tell people being an NFL cheerleader is much like being a titleholder only not as lonely. I am able to represent a brand larger than myself, perform in front of 82,000 people, give back to my community and support a variety of causes, travel the world visiting troops and their families-all while wearing rhinestones and smile. The best perk of this job post my miss MD days is I have the honor of doing it alongside 35 incredible women. Many whom are mothers, doctors, educators, software engineers and students.
*"Are pageants still relevant?" *
Yes! Contrary to noise out there, the modern titleholder is much more than a "beauty queen." She is an ambassador for change, a role model for young girls, a career woman and symbol of perseverance. These "pageants" not only assist women to pay for their education but they prepare them for future job interviews. I would not have been able to land my current job as a director of digital media in the auto/technology industry or a spot on the WRC roster without the skills pageants taught me. They encourage women to live their best "healthy" life.
Much like professional cheerleading, there are many "Nay- Sayers" when it comes to pageants. There will always be a group of people (no matter the industry) who just "don't get it". But for the few that do, its life changing. We are in an era of uplifting women. I CANNOT think of anything more empowering than working hard to be your best self, giving back to charities, and rooting on your sisters who had the courage to get out there on that stage/field. There is something truly special about putting yourself out there. In both cheerleading and pageantry, Women THROW themselves out there because of their passions regardless of the potential backlash. That in itself deserves to be applauded.
Now to bring this full circle, I would love to gift my parents with both a Miss America and Super Bowl appearance. I believe this is our year, Redskins. Hail!