I have to start off by thanking Redskins for allowing my mom and I to share this story for BCA month. Honestly, my mother's fight with breast cancer isn't something we talk much about in my family. I have never spoken to her in such detail about her experience until writing this blog, and it truly made me take a step back to reflect.
My mother is my hero. Her and my father have raised my siblings and I to chase our dreams. She has dedicated her life to helping those around her as a nurse for the past 21 years. She advocates for inclusion for my special needs brother. She's the first person to tell me good luck every game day. She's caring. She's loving. She's a breast cancer survivor.
She was 34 and had just had my brother when she felt a bump. She didn't think much about it, but went to see her doctor. The tests, scans, surgeries, and chemo radiation happened fast. She was scared but knew she had to pull herself together.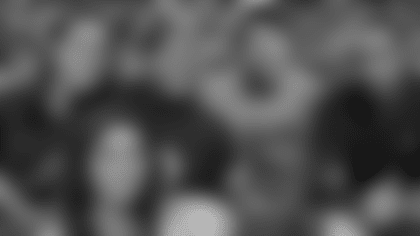 I was six years old. One of the most vivid memories I have was my mom in her bandana volunteering at a holiday celebration in my first grade classroom. I really didn't understand much of what was going on in my family during this time, but I do remember thinking that my mom was the BEST. I mean, there she was fighting for her life, and still somehow making a point to be at my school with festive cupcakes. She still somehow went to work too, with her drain tubes, putting other's health before her own. That's awesome. That's the selfless attitude that she inspires me to possess.
In December she'll be celebrating 17 years of being cancer free! She wants people to know the importance of early detection, and admires the NFL for the way teams advocate BCA throughout October.
Every game day we circle up in the locker room and share what we're thankful for before heading out to cheer. Mom, I'm forever thankful for you.