My goodness! It's crazy how quickly three years just flew by! I suppose time really does fly when you're having fun! I am so grateful to have spent these past three years wearing the iconic Burgundy and Gold. I'd like to expand a little bit on that gratitude because this team has given me so much to be grateful for!
I'm grateful to have been given the opportunity to go on four military appreciation tours where we entertained troops in Germany, Belgium, Netherlands, Kuwait, Djibouti, Bahrain, Niger, and Honduras. Those are memories with my teammates that I will never forget.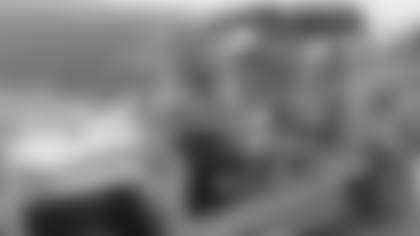 I'm grateful to have had the opportunity to shoot and be featured in our first magazine. What an incredible and empowering way to show our fans and future cheerleaders that there's more to us than what you see on the field. That rhinestones, lashes and hair flips will never define us, but at the same time, we don't have to sacrifice those things to prove we're intelligent, empowering women.
I'm grateful that I was able to showcase my talents outside of cheerleading and dance. Having the opportunity to sing not only on military tours, but perform the National Anthem for our fans at FedExField was one of the most incredible honors I've ever received. Every time I got to share my voice was a blessing. How lucky am I to be on a team that valued my other passions and talents?!
I'm grateful for Redskins Nation! The fans that still came to games and supported our team- both players AND cheerleaders. The energy they bring to the stadium is what makes our job on the sidelines so fun! I will miss seeing you from the best view in the world at FedExField.
I'm grateful to my directors, Stephanie and Jamilla, who selected me to represent their brand, believed in my potential and nurtured my growth throughout my journey. They are inspiring, motivating, and above all, humble. I couldn't ask for better qualities to have in a leader.
And finally, I'm grateful for my teammates. You all have picked me up when I felt like I was at my lowest. You make me feel beautiful and empowered every day. You ladies are loved and appreciated more than you can possibly imagine. The bond we made, the laughs we shared, the tears we shed, and the love we grew… I cherish all of it. I will miss you all the most.
This team taught me that the list of things to be grateful for is never-ending. I will keep the past three years in my heart, and I will never forget the lessons I learned and the countless memories I made. Now go win the Super Bowl, okay?!