TAMPA, Fla. -- This is the one Redskins fans try to forget. The one that makes so little sense. The one that truly hurts.
The 1983 Redskins dominated the NFL. They set a record for points scored (541), their two losses were each by one point, they won nine straight going into the playoffs and two more in the postseason. Kicker Mark Moseley led the NFL with 161 points and running back John Riggins piled up 144 and they finished 1-2 in the NFL, which hadn't happened in the league since 1951. Their combined 305 points outscored eight entire teams.
Defensively, the Redskins set a record with a 43 turnover ratio, unheard of before or since. They intercepted 34 passes, led by safety Mark Murphy (nine) and cornerback Vernon Dean (five). They piled up 51 sacks.
They were built. Ready. Seeking a second consecutive title.
Poof. It all blew away on a windy night in Tampa, Fla. The Los Angeles Raiders produced splashy plays by their special teams, defense and offense and simply routed the favored Redskins 38-9.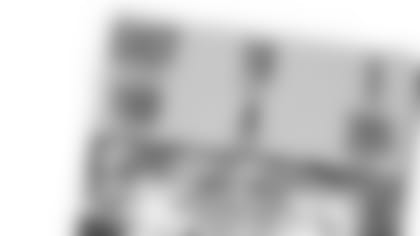 The game, at Tampa Stadium on Jan. 23, 1984, wasn't five minutes old when Derrick Jensen blocked Jeff Hayes' punt and recovered it in the end zone for a touchdown. Life never improved for the Redskins.
Jim Plunkett threw a 12-yard touchdown pass to Cliff Branch in the second quarter to put the Raiders ahead 14-3. As the half wound down, and with the Redskins trailing 14-3 and boxed in near their goal line, the Redskins committed an error so uncharacteristic as to defy explanation.
Joe Theismann's pass to the left side – called the Rocket Screen – rocketed an obscure linebacker named Jack Squirek to fame. Squirek read the play, intercepted the pass and ran it back for a 5-yard touchdown with seven seconds remaining in the half. The Raiders led 21-3.
In the third quarter, Marcus Allen twisted and turned and reversed field and ran 74 yards for a touchdown, the longest such scoot in Super Bowl history to that date. That was his second run into the end zone and it gave the Raiders a 35-9 lead entering the fourth quarter.
They would finish with 38 points, another Super Bowl record.
That mighty Redskins offense produced one touchdown, a 1-yard run by Riggins, and the extra point was blocked. The Redskins were outgained 385-283 and the Raiders rushed for 231 yards, averaging seven yards a carry. The Redskins did not have a rush longer than eight yards.
Over a two-year span that included strike-interrupted '82 and including playoffs, the Redskins were 28-4 but champions just once.