For every NFL player, the draft day experience differs.
First-round picks have a short wait, but it's nerve-racking because so many variables are involved and anything can happen. Most later-round picks hope for the best, and when their name is finally called, they feel both excitement and relief.
In 2005, cornerback Carlos Rogers was one of two first-round picks for the Redskins. Rogers was the ninth overall selection while quarterback Jason Campbell was the 25th overall. Both hailed from Auburn.
Rogers knew the Redskins had him as the top cornerback on their draft board. Still, he knew several teams, including the Tennessee Titans and Arizona Cardinals, were interested in drafting a top cornerback.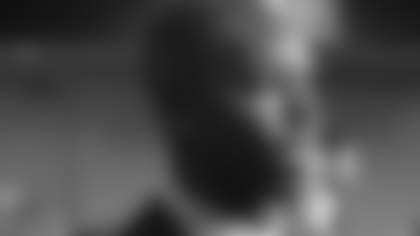 "It's a long process, a long wait," Rogers recalled. "I've told guys, 'Just don't get discouraged,' because one pick can mess up the whole draft. With my situation, in just the way I had performed and the way people were talking about me, I knew I was going to go high. It was just a matter of which team drafted me."
Fellow cornerbacks Adam "Pac-man" Jones of West Virginia and Antrel Rolle of Miami were selected just ahead of Rogers. Jones went sixth overall to the Titans and Rolle went eighth to the Cardinals.
Said Rogers: "Everybody was telling me, 'You should have been the first cornerback taken.' But I'm glad to be here and I think I'm in the best situation out of the other two guys who went in front of me.
"The Redskins told me they didn't think I was going to be there [at the ninth pick], they told me that if I was there, they were going to take me."
The draft can be nerve-racking for those players who aren't selected on the first day.
In 1998, defensive tackle Joe Salave'a was confident that he would be selected at some point in the draft. He just didn't know when or where.
"As the day approached, it became more and more nerve-racking," he said. "You have family members calling, asking 'What do you think is going to happen?' Everything just built. It was an exciting time, but nerve-racking."
It turned out that Salave'a was drafted in the fourth round (107th overall) by the Tennessee Titans.
Added Salave'a: "Even before the draft, I had made up my mind that I was going to get my body ready for training camp. I kind of knew, after talking with some of the older guys already in the league, that drafted or not, you have to prepare yourself to make a good impression at training camp, no matter what team you go to."
Rock Cartwright waited an even longer time to be drafted. In the 2002 NFL Draft, Cartwright was the Redskins' seventh-round pick (257th overall). In the entire draft, there were only four more picks to follow Cartwright.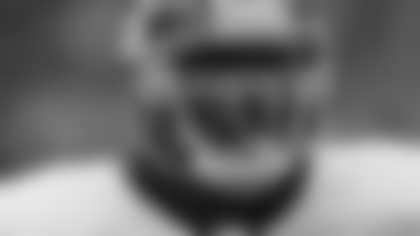 The former Kansas State star had already made plans to explore options as an undrafted rookie free agent.
"I was worried I might not get drafted," he said. "Teams started calling and telling me, 'We'll try and bring you in for free agency.' Then Hue Jackson [the Redskins' running backs coach in 2002] called and said, 'We're going to take you with the next pick. We've already drafted you.'
"I said, 'Well, my name hasn't popped on the TV screen.' Coach Jackson just said, 'Just hold on, it's going to pop up.' Then I saw my name pop up and they showed a couple of my highlights.
"Everyone in my house just went crazy. I know it was late, but it was just a great feeling. It was a day I'll never forget."
For Robert McCune, the draft day experience was entirely different. McCune, the Redskins' fifth-round pick (154th overall) in 2005, was not anticipating getting drafted at all.
"Yeah, I was pretty surprised to be drafted," he said. "Even though some of the draft guides had listed me, nobody really knows what's going to happen except coaches and scouts. You can't really go by what they put in the magazines or say on TV, so you just wait and see what happens on draft day."
"I had been in the military and then I wanted to play college ball [at Louisville] after that, so I never really thought about going into the NFL. I just continued to do what I'd been doing, working hard and doing what was asked of me.
"Whatever happened in the draft, happened. I wasn't too stressed out about it. I'm just glad I got the opportunity."
In April 2001, center Casey Rabach was watching the draft on TV at his home in Wisconsin. He knew that interior offensive linemen did not typically go high in the draft, so he sat and waited with family and friends.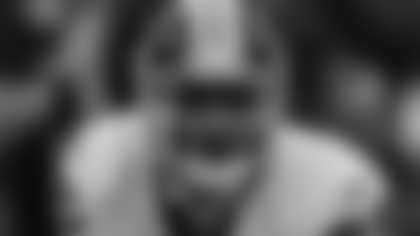 Rabach was finally drafted by the Baltimore Ravens in the third round, with the 92nd overall pick. He joined the Redskins as an unrestricted free agent prior to the 2005 season.
"[Draft day] was a long day, obviously, being picked toward the middle of the third round," he said. "But it was a fun day, too. I had a lot of family around. We grilled outside and just kind of hung out. Then the phone rang and the place just kind of erupted.
"It was nerve-racking, but in the end, it was a fun experience."
That same year, wide receiver Santana Moss was more low-key. He was expected to be a first-round pick and knew that the Redskins were interested in him. Washington had the 15th overall pick and targeted wide receiver as a need.
"I was just chilling, sitting in my house [in Miami], not knowing what to expect," Moss said. "I didn't have a big party. I wanted it over with and then I would celebrate afterwards."
The Redskins bypassed Moss that year, electing to draft Clemson wide receiver Rod Gardner. Moss was selected by the New York Jets one pick later, with the 16th overall pick.
"I don't show emotion that well, but I have emotions every now and then," Moss said. "That day, I was happy, but I didn't know how to express it. I wasn't going to cry, but my mom got a little twinkle in her eye. Proud parents will do that. I was happy that it was all over. It was time to go to work."
The Redskins, of course, kept their eye on Moss in New York and went on to acquire him last offseason in a trade with the Jets.