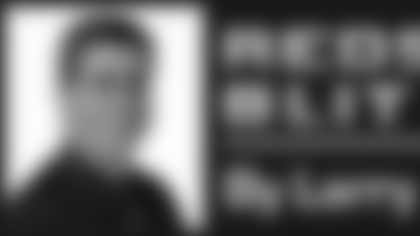 When Mike Williams wandered off into the sunset three years ago, he obscured the world's view of it with his bulk. A biography of him might have been called Girth of a Nation.
He was 360 pounds as a rookie with the Buffalo Bills in 2002 and you only wish your 401(k) plan had grown the way he did. When his career ended in 2006 on the Jacksonville Jaguars' injured reserve list, he could boast of few highlights and a waist line headed for 50 inches.
That same Mike Williams put his hand in the dirt on Thursday at Redskins Park, continuing a remarkable attempt at a comeback. Or maybe not quite the same Mike Williams. There's an awful lot less of him now and he's in the mix at right tackle for the club, which released Jon Jansen and will likely choose between Williams and Stephon Heyer when it picks a starter.
"It felt good. It felt different. I had so much more flexibility," said Williams, who was the fourth overall pick in the '02 draft and one of its bigger (literally) busts.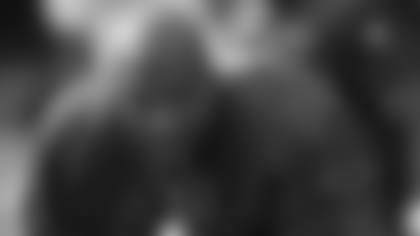 In Williams' story may lie the seeds of success for the Redskins' offensive line this year. This group took the brunt of the blame for the second-half collapse in 2008, some of that fairly and some because of injuries to left tackle Chris Samuels and right guard Randy Thomas.
This whole line is a comeback story. While that's inspiring, it's important to remember that not every comeback attempt ends happily. A player away from the game for three years, like Williams, may not recover the agility and attitude necessary. He is older, at 28, and his competitors younger.
"It's hard," center Casey Rabach said as the Redskins left the field following their two-hour morning workout. "No matter how many years you played, when you try to come back, it's hard."
Rabach saw Williams when the Redskins first signed him. Williams weighed 450. Fortunately the Redskins were not paying him by the pound. And that's probably a good thing for Williams now as well. He's down to 342 after intense workouts in Arizona and a remade diet.
"When I saw him Monday, I was like, 'Who is this guy?'" Rabach said.
While Williams is attempting to come back from oblivion, Samuels must come back from season-ending knee surgery and Thomas from repair work on his neck. Samuels, Heyer and left guard Derrick Dockery all joined Williams in Arizona to condition themselves and shed tonnage.
Samuels, a 10-year veteran, played last year at 318 but saw his weight creep up to 333 in the early winter. He's listed at 314 on the roster.
Usually a fixture at Redskins Park in the off-season, Samuels went west for a change of pace and different style of workouts that emphasized cardio and continuous action to keep the metabolism up.
"I wanted to get away and relax my mind," Samuels said, while making his body work harder.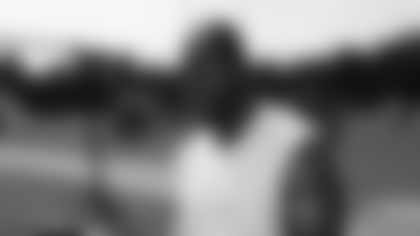 Mike Williams (Ned Dishman Photo)


The Redskins know they are trying to balance age and experience with the need to establish continuity and chemistry. Rabach is going into his ninth year, Samuels his 10th and Thomas his 11th. Expect Samuels and Thomas to only practice once a day through camp. That will give some of the backups, like second-year guard Chad Rinehart, the chance for meaningful practice snaps with the first unit.
Dockery is also a comeback story--literally. He left the Redskins via free agency for a monster contract with the Buffalo Bills that averaged $7 million. Imagine, the Redskins outspent in free agency.
The fit wasn't right in Buffalo, though, and the Bills were about to trade Dockery to the Detroit Lions when they got caught up in some contractual deadlines regarding his bonuses. So they instead released Dockery and he came back to the Redskins, where he had honed the skills that earned that big deal in the first place.
"He's a good friend of mine," Samuels said. "It will help our chemistry."
Dockery is also a good friend of Williams, with both playing their college football at the University of Texas.
"I feel good about the group," offensive line coach Joe Bugel said. "Those guys went to Arizona together and they bonded. They came back in magnificent condition. I'd have bet you $2 million that Mike Williams wouldn't get down to 345. But he wants to make something of his life."
He wants to make it in football, perhaps more so than at any other time.
"Leaving football was probably the most frustrating part of my career," Williams said. "I had a back injury. It was about being able to play with my kids. Is it all worth it? I decided to walk away. Walking away was frustrating. Coming back is fulfilling."
Coming back. And coming together.