The Redskins signed two players to their practice squad on Monday. Let's get to know them.
Linebacker Lynden Trail, who was raised in Miami, was a Norfolk State standout after transferring from the University of Florida. As a senior, he tallied 91 tackles, 11 for a loss, along with five sacks and two forced fumbles and was the first Norfolk State player to be invited to the NFL Combine since 2009.
Trail (6-foot-7, 269 pounds)played outside linebacker in the 3-4 system and was also able to put his hand in the ground when the team wanted to show opponents a four-man front. He wasn't afraid to play some tight end, too.
The Texans signed him as an undrafted free agent, and being in the Virginia area during school, he had some fans in attendance when Houston came to Richmond for Redskins training camp.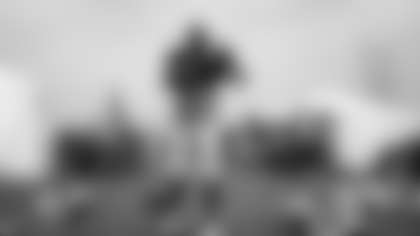 The Texans released him prior to the final roster being settled, but made seven tackles in three preseason games.
In a robust feature for MMQB, Trail discussed his journey to the NFL, how he never thought it would end there after transferring out of Florida. He expected to join the work force and had been editing video as a hobby since high school, planning to train in media production at school for an eventual career.
He was going to graduate and work his way up to ESPN.
"I never in my wildest dreams, after transferring, thought I'd have a shot at the NFL," he said.
Now he has another one with the Redskins.
---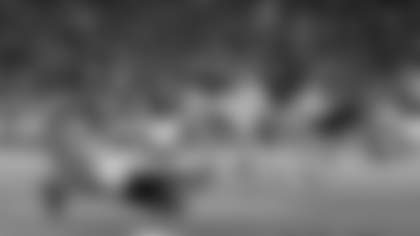 The path for Issac Blakeney was slightly different, but it remains close to home.
The 6-foot-6, 225 pound Duke wide receiver led all Blue Devil receivers with seven touchdowns and 559 yards in 2014 and lettered three times. And yes, he was wide receiver Jamison Crowders' teammate, too.
In fact, the two of them went to Monroe High School (Monroe, N.C.) together (imagine that offense!), where Blakeney also played basketball (with Crowder, again) helping the team to a 32-1 final record in 2010 to become the 1A State champions.
Not to be outdone, Blakeney also ranked 46th in the final 2009 U.S. High School Outdoor Track and Field Rankings, placing second in the triple jump at the USATF Junior Olympic State Championships.
He continued his track and field at Duke in the spring of 2014 and was a part of a 4 x 100 relay team, composed of all football players that posted the second-fastest time in Duke history.
He put up a 4.62 40 at his Pro Day and was signed as an undrafted free agent by the 49ers before he was dropped ahead of final cuts in early September.
His addition, at least for now, means that three Duke players will share the same locker room -- don't forget about practice squad offensive lineman Takoby Cofield, who went undrafted and signed with the Redskins at the beginning of May.