The Washington Redskins announced Oct. 17 that head football coach Tony Rayburn of Handley High School in Winchester, Va., has been named Redskins High School Coach of the Week for the week of October 13, 2008.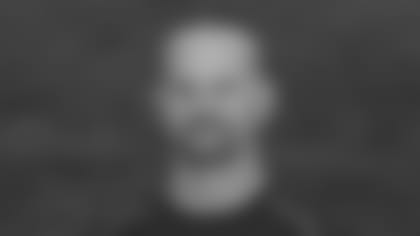 Coach Hanson has been coaching varsity football at Yorktown for 24 years and recently recorded his 150th victory at the school.
The Redskins High School Coach of the Week program is designed to recognize and reward excellence in high school football coaching.
Coach Rayburn has been a teacher and football coach at Handley for 19 years, with this season being his seventh year as head varsity coach. He holds a combined regular season coaching record of 49-17 at Handley.
According to Director of Student Activities Bill Stewart, Rayburn "emphasizes the importance of communication and team unity. He hosts numerous team dinners and is often a participant on a local TV Coaches Corner program that brings together area football coaches in the community."
Rayburn was named the 2003, 2004 and 2005 Northwestern District (division 3) Coach of the Year as well as the Region II (division 3) Coach of the Year in 2004.
The Handley Judges are currently 5-1 and ranked #2 in the Northwestern District Football Varsity Standings.
Each week during the 2008 high school football season, the Redskins will select one area high school head coach as the Redskins High School Coach of the Week. The selection is based on the coach's continuing commitment towards promoting youth football, developing motivated student-athletes, his overall community involvement and overall team performance and record.
Each of the coaches chosen throughout the high school season will receive a $1,000 donation from NFL Charities to their football program and a framed certificate signed by NFL Commissioner Roger Goodell, Redskins Head Coach Jim Zorn and NFL Director of Football Operations Gene Washington.