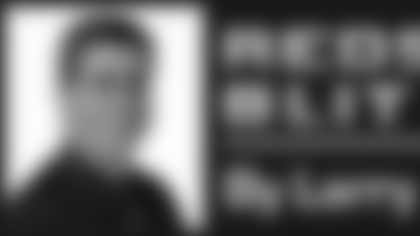 The weather is the least of Albert Haynesworth's problems.
When he played for the Tennessee Titans, training camp in Nashville always meant hot, sticky, steamy days.
Now he sweats through shirts, pants, socks and workouts in the Washington, D.C., suburbs with the Redskins. He is richer by far, having signed a free-agent contract valued at more than $100 million, but no cooler than his teammates. He is not necessarily more at home than the rawest rookie.
"I don't even know where the stadium is," the 6-6, 350-pound defensive tackle says. "Landover? Lanham?"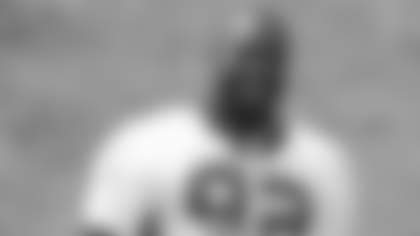 Albert Haynesworth (AP Photo)


A true historian of the Redskins would recall that it once sat in Raljon, the almost fictional location concocted by Jack Kent Cooke when, in 1997, he opened the stadium now called FedExField. Cooke wanted the site to be named for his sons (Ralph and John) and, if memory serves, got a postal district created with the name Raljon. It didn't stick.
So, Landover. Haynesworth, signed by the Redskins in mere hours after the start of free agency, never got a tour of the NFL's largest venue. He'll see it and experience it at last on Saturday night when the Redskins play the Pittsburgh Steelers in the second preseason game for both.
"I guess the first home game will be better to see what the crowd and the stadium is like," the eight-year veteran says.
He did not play in the 23-0 scrub-a-dub administered on the road by the Baltimore Ravens last week but is expected to see a number of snaps in the first quarter against the Steelers. His will be a timely debut. For all the conversation about how the offense failed to perform in Baltimore, the defense's breakdowns were also egregious.
"I am eager that he finally gets to show a little bit of what he can do," coach Jim Zorn says. "I am more eager that we are gearing up to play the regular season. He is going to take some snaps. I want to see him play a whole game and be a wrecking crew and get his wrecking crew going the whole game."
Rough translation: Zorn's desire to see Haynesworth for 60 snaps will wait until the opener against the New York Giants. Playing the two-time All Pro for a piece of the Pittsburgh game is just a part of the process.
The Redskins can use him. They allowed lengthy and time-consuming drives against the Ravens and could not get off the field. When all was said and done, they had allowed 500 yards. The only sack came late in the game.
"We gave up a lot of yards because we made a lot of mistakes," said safety Chris Horton. "Maybe it would be someone not in their gap, maybe be in the wrong position in the wrong coverage. So we look at film and come out here and want to eliminate that.
"You don't want those mistakes but it is preseason and it gives you a chance to see where guys are. It's kind of expected but not really tolerated. Yeah, you might mess up once. You keep messing up and that's the difference between being here and not being here."
The more good players the Redskins put on the field, the better they should be. Haynesworth's debut against players wearing different uniforms is anxiously anticipated by those who have squared off against him in practice.
"He's having a really good camp, he really is," center Casey Rabach says. "He can be very disruptive inside and he's going to free up our defensive ends. He brings a double-team aspect to himself."
Titans coaches warned (once Haynesworth was gone) that he tended to freelance at times and sometimes bucked the scheme. True, he hasn't been on the field for a real, live snap yet but that lone bronco mentality is not what defensive coordinator Greg Blache perceives.
"He's a lot more fun to be around than I anticipated. He's a good teammate and he's taking coaching well. It would be very easy for him to come in here and big-time people but he doesn't. He's really just one of the guys," he says.
"I couldn't ask any more from him and that's been impressive. He's a professional. He's got a passion for the game. He's got a passion to get better and he's got character that people don't give him credit for. This guy is a good guy. He's been a very pleasant guy to be around."
Not quite as pleasant for Washington's offensive linemen. With any luck, completely unpleasant for the Steelers.
---
Larry Weisman covered professional football for USA TODAY for 25 years and now joins the Redskins Broadcast Network and Redskins.com to bring his unique viewpoint and experience to Redskins fans. Go to Redskins.com for the Redskins Blitz column and NFL Blitz on Friday. Larry also appears on Redskins Nation, airing nightly on Comcast SportsNet, and on ESPN 980 AM radio.