Wednesday, May 19th, Head Coach Ron Rivera and Defensive Tackle Jonathan Allen attended an event at Top Golf Loudon County in support of military/veteran not-for-profit Links to Freedom. The event was designated to raising funds and drew awareness to the 501© not-for-profit recognized as the leading organization using golf as a therapeutic tool to heal wounded, ill, & injured veterans, and their families.
Coach Rivera and Allen, who share similar backgrounds as United States Army brats, are consistent personalities involved with the Washington Football Team Military Appreciation Club, Washington Salute. Both gentlemen attended the charity event because of their own personal connections to supporting military members and veterans after their service. A wonderful ode to those who've served heading into PTSD Awareness Month (June 2021).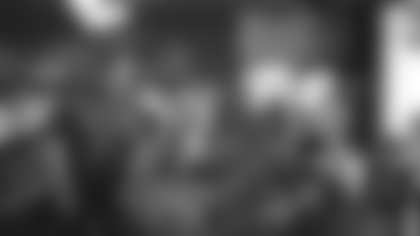 The evening welcomed program participants from around the region, as well as Links to Freedom Veteran Supporters and Warrior Sponsors. To kick things off, Rivera and Allen both gave opening remarks about their military backgrounds, support of Links to Freedom, and the importance of supporting impactful military organizations throughout the year. Retired Colonel of the United States Army, Gregory D. Gadson, was also a featured guest welcoming and thanking the crowd in attendance for their support. Throughout the evening, attendees were able to meet & greet with the featured guests, take photos, and receive autographs.
Links to Freedom is a golf program designed as a rehabilitative tool for Veterans who suffer from combat/military related issues such as PTSD/TBI, amputation and other injuries/illnesses. The organization provides two 8-session classes per year averaging nearly 65 participants a class. Nationally, the program (established in 2008) is conducted on military golf courses across the country (spring and fall) welcoming over 300 new participants a year.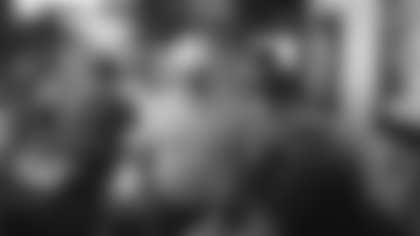 To join Coach Rivera and Jon Allen in their support of Links to Freedom, please visit their Volunteer Application Webpage for information on how to support events or visit their Donation Page for the opportunity to donate monthly.