'Tis the season for holiday festivities, which can mean a lot more indulging.
As a First Lady of Football, 'tis also [still] the season for football festivities, which means staying on top of our game, regardless of the holidays.
I'll admit - it's hard to resist temptation around family and friends. But maybe you don't have to. Maybe there's a way to stay healthy AND still be able to enjoy the holidays the way you imagined.
If you're aiming to stay healthy this holiday season, here are three easy tips to keep you on track!
HEALTHY ALTERNATIVES
Each year I look forward to our team potluck to see the amazing dishes my friends bring. And since we're still in season, it's important to make sure dishes are healthy and fit each of our dietary needs. If you're cooking for an indulgent, festive potluck, substituting unhealthy ingredients in your favorite holiday dishes is an easy way to make your dish healthy. Avoid canned, processed, and pre-made foods that can be full of excess salt and sugar. By baking instead of deep-frying, using less butter, salt, sugar alternatives, and other small tricks, you can keep all your "must-haves" on your plate without all the excess calories. Making food from scratch will also give you back control of what you're putting in your body!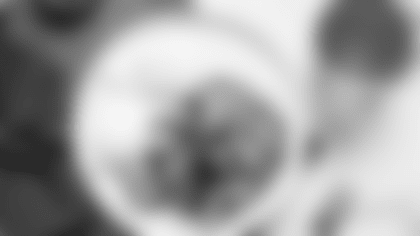 MEAL PREP
In the world of First Ladies of Football, we're heading into the last leg of our season, where "busy" just got a whole lot busier. It means balancing work, personal life, practices, and game days on top of preparing to travel for military appreciation tours, appearances, volunteering and more. That's a huge reason why we meal prep with Territory Foods to save time, money, and energy. And for this holiday season, they're actually using seasonal ingredients to create seasonally-inspired meals across each of their menus – HAIL YEAH! I highly recommend you read more about their intentional approach to cater to our nutritional needs, no matter the season.
MODERATION
Health and fitness is huge part of my life. But I know myself, and while I like to think I won't grab that second (or third) serving of mashed potatoes, that I won't get the last piece of pumpkin pie, I'm human. So if you're like me, and have a feeling you may indulge at some point during the holidays – it's totally okay! Give yourself some grace, live your best life…and then get back on track. If you grab extra mashed potatoes, try to refrain from also grabbing an extra slice of pumpkin pie. If you eat all the things at holiday dinner, make sure that your meals surrounding it are healthy and nutrient-dense. Have a light meal before your indulgent, festive dinner, and then opt for a healthy breakfast the next day.
I know eating well and staying healthy can be difficult over the holiday season, but that doesn't mean it's impossible. Whatever your motivation for being healthy is – your "why" – I hope these easy tips will help you stick to your goals to end 2019 on a good note!