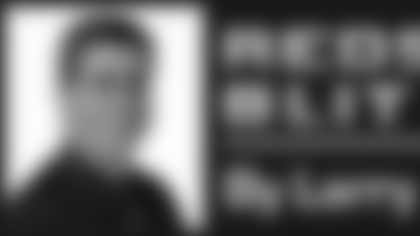 The search for the franchise quarterback is more like the chase for the Holy Grail than it is a manhunt.
Get that marquee player at football's most important position and the world waits to be conquered. Greatness lies within the team's grasp for a generation. Championships can be won, trophies garnered, history written.
Three teams certainly thought about that in April of 2005 when they made their selections in the first round of the draft.
The San Francisco 49ers, the league's sad sack of the day, held the first choice. They picked Alex Smith, who piloted Utah's spread offense with aplomb and came out as a junior.
The Green Bay Packers, with the 24th pick, took Aaron Rodgers of Cal. Some thought Rodgers should have been the player the 49ers grabbed and most NFL insiders agreed that Rodgers didn't so much slide from being the possible overall No. 1 to 24 as find his true level and value.
The Washington Redskins then made a trade to get back into the first round and took Jason Campbell 25th.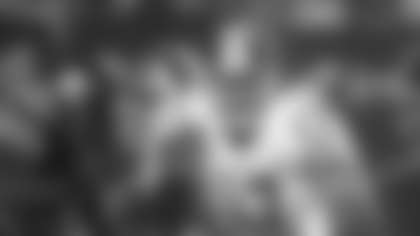 Jason Campbell (AP Photo)


Here we are, five years later. Three quarterbacks picked No. 1. Three pleasant young men saddled with the hopes and dreams of coaches, teammates, fans, media. Three widely-divergent paths, three still seeking the Grail with varying degrees of success.
After yet another dreadful performance, Smith seems to have played himself out of any chance of being the opening day starter for the 49ers and will again lose that job to journeyman Shaun Hill. The 49ers employed J.T. O'Sullivan a year ago and only brought Smith back to compete again when he agreed to a paycut. How the mighty have fallen.
Rodgers, parked behind Brett Favre for his first three seasons, performed so well and with such dignity during the Favre Mania of '08 that the Packers rewarded him with a lucrative contract extension. His future looks secure and so does theirs, at least at quarterback.
Which brings us to Campbell. He has not been replaced by the football equivalent of a ham sandwich. He has not received a contract extension. If the NFL's labor situation unfolds with no new agreement by spring, Campbell will be a restricted free agent.
The operative word there is "restricted." Few restricted free agents receive contract offers from other teams and fewer still actually move.
Two games into the preseason, and with a heavy playing load likely Friday night against the New England Patriots, Campbell can go the way of Rodgers and begin to make his mark. He could also fall off the map, as Smith surely will, if the results he can generate do not include some touchdowns.
Redskins head coach Jim Zorn continues to pump up Campbell, to praise his decision-making and his general comportment in the pocket. That does not mean he isn't interested in seeing some real production.
Two games and the first-string offense has produced a field goal. Campbell is four of 13 passing for 48 yards. Against the Pittsburgh Steelers on Saturday night he was one of seven for 10 yards, missing one open throw over the middle to Santana Moss and throwing away a couple of screens that weren't really there against the aggressive Steelers.
"I'd like more accuracy," Zorn allowed at his Sunday morning meeting with reporters after the 17-13 preseason victory against the defending world champions.
Wanting and getting can be different things. Zorn knows that. He sees aspects of Campbell's approach and demeanor that encourage him, he sees progress from game to game and in practice from week to week.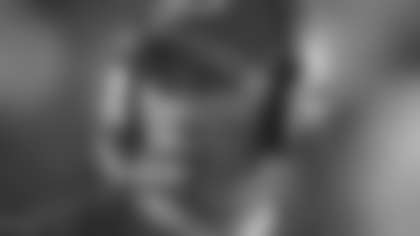 He will want to see bigger strides against the Patriots. A command of the huddle is not enough. Throwing the ball away under pressure is not enough. Completions, third-down conversions, extended drives and touchdowns are on Zorn's to-do list and should be on Campbell's as well.
Asked if putting up points against the Patriots matters, Zorn replied: "Yeah, it matters." That had him reflecting on the Steelers' game.
"To be on the 2-yard line after an excellent drive? We're looking to finish," Zorn said, and he didn't mean by kicking a 20-yard field goal as his team ultimately did.
The Steelers have won two Super Bowls with Ben Roethlisberger, a No. 1 pick in 2004. The Indianapolis Colts and New York Giants are the champions bookended by the Steelers and each sports a Manning (Peyton with the former, Eli with the latter) who was the No. 1 overall pick in the draft.
Smith's sun is setting in San Francisco. Rodgers' rises in the Midwest. Here, Redskins' fans continue to hope for a Beast of the East--the NFC East. Campbell still has time to make that be so.
The franchise is waiting for its franchise quarterback.
---
Larry Weisman covered professional football for USA TODAY for 25 years and now joins the Redskins Broadcast Network and Redskins.com to bring his unique viewpoint and experience to Redskins fans. Go to Redskins.com for the Redskins Blitz column and NFL Blitz on Friday. Larry also appears on Redskins Nation, airing nightly on Comcast SportsNet, and on ESPN 980 AM radio, both in the Washington, D.C. area.