"Skins Style" looks back over the course of the Redskins' away games and lets a player analyze some of his trip attire from this past season.
For Jason Hatcher, fashion is a year-long enterprise. He selects a few new suits to get custom-fitted before training camp and enjoys mixing up his attire each week.
Always excited to discuss his style, Hatcher sat down to give us a window into his wardrobe.
Suit Designer: ALBA in Los Angeles, Calif.
"I saw Future started wearing it. I just got it and just kind of played with it. You can dress it up or you can go casual. You can put some jeans on and whatever. I like it because it complements everything that you wear."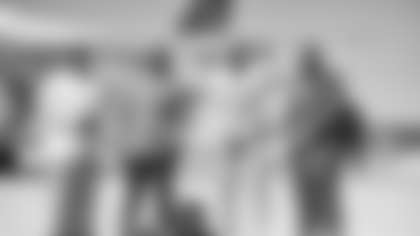 "It's the big apple, so I think this is my best suit that I have in my closet, and I really like this suit. I chose it. It was a prime time game. I just had to pull that one out."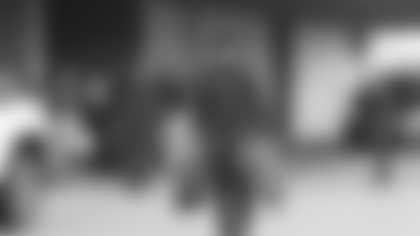 "That's just something that happened, [that] I just put together. I just threw that on. I just felt like being more casual, more urban look. I threw it together last minute. The hat is just a victory hat, one of my good luck hats. Every time I wore it we won, but we didn't do it in Atlanta. I love fashion and I love dressing. Now that I'm looking at it, I'm kind of like, 'I could have done some stuff different.'"
"It's just the city. The Big Apple. You've got to come correct when you go to New York. This is my second best suit. So anytime I go to New York I like to be at my best because it's one of the most marketable places that you can go to. You want to dress the part."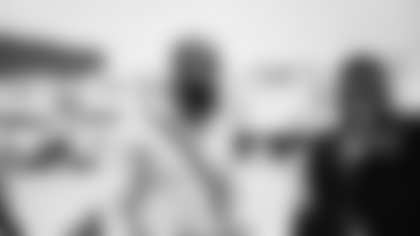 "It's really not a whole lot to do with New England. It's kind of a laid back – I wouldn't say bored – but relaxed kind of place. That's why I kind of chose that. I put my fits to where I'm going."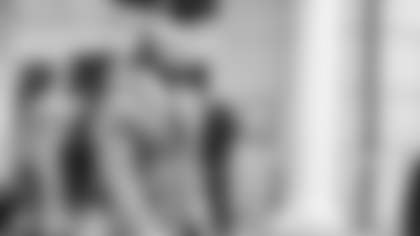 "I did get this suit made the year I signed with the Redskins two years ago. I wore this one because I just wanted to put our team colors on. It was a big game for us and I really wanted to support my team because we were going against a good football team that I really wish we would have won."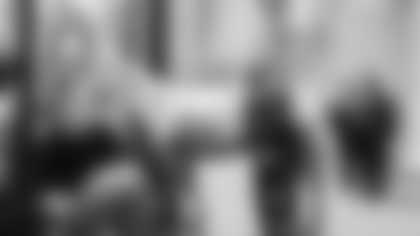 "It's like half and half. That's just a cool suit, man. It's one of my favorites, too. I've got a lot of favorites."
"My favorite would have to be [Week 3] but I get more compliments on the half and half. You can just do so much with it. I can go with the burgundy and pull it off. It's just a very unique cut suit they made. This is a classic man look, like Will Compton. I'm the old classic, he the young classic. I really like what Deion Sanders said a long time ago. You look good, you feel good, you play good, you get paid good, you live good. It works for me."