Malcolm Kelly increased his practice workload on Wednesday as he makes his return from arthroscopic knee surgery on Aug. 4.
Kelly has shown enough improvement that he might play in this Saturday's preseason game against Carolina, Jim Zorn said.
Kelly participated in individual drills during practice and ran routes with the Redskins' second-team offense.
"Malcolm was ginger, but he was out there pushing it," Zorn said. "If he can continue to improve [on Thursday], get some rest on Friday, and then go full speed at pre-game, then he may see the field."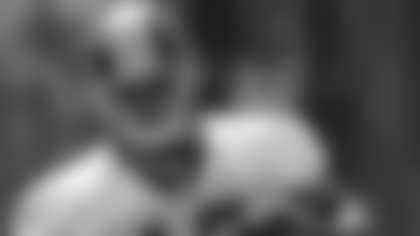 Malcolm Kelly (AP Photo)
Zorn added that he may not want to rush Kelly back, though. He would prefer to wait until the Aug. 28 preseason finale against Jacksonville before playing the rookie wide receiver.

Kelly is the only Redskins rookie draft pick to not see action in preseason so far.

Earlier this week, Kelly was optimistic about playing in Saturday's game.

"The way I feel, it could be a possibility," he said. "It'll just have to be a game day decision."

Coaches are eager to see rookie wide receivers Kelly and Devin Thomas make an impact. Thomas was slowed by a hamstring injury early in training camp.

"We lost a lot of time with them," Zorn said. "They are big, physical receivers that are not intimidated by press coverage on the line of scrimmage.

"We are all anxious to get them out there so that we can see if we can use them this year. It's getting late [in the preseason]."

Meantime, Anthony Mix returned to practice on Wednesday, overcoming a rib injury suffered on Aug. 9.

Mix wore a rib protection jacket to alleviate the pain when he breathes hard after physical exertion.

Mix could be available to play in the Panthers game if he shows he can play with the pain, Zorn said.