LOUDOUN COUNTY, VA. — The Washington Redskins announced today that Larry Weisman has left USA Today to become Editorial Director of the Redskins Media Department. Weisman will start on July 20.
Weisman comes to the Redskins with an extensive background covering professional football. In his 33 years as a professional sports writer, Weisman has authored more than 5,000 published stories, primarily with USA Today. He has also covered college basketball, professional hockey, championship boxing and soccer, but has specialized in pro football since 1983.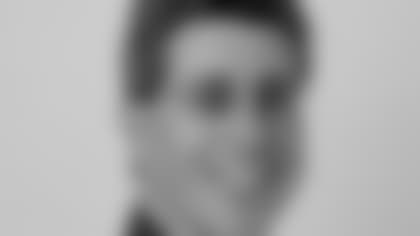 Weisman began covering pro football in 1978, including 29 Super Bowls. He joined USA Today, the nation's largest general-interest daily newspaper, in 1983.
During his tenure with USA Today, he has covered and authored stories on all 32 NFL teams. His writing and reporting have won awards from the Associated Press Sports Editors, the Pro Football Writers Association and the New York State Associated Press in the game story and spot news categories. Prior to joining USA Today, Weisman worked for what is now called the Westchester Journal News in White Plains, N.Y., where he covered the Stanley Cup champion New York Islanders. He has also been a contributing writer to The Sporting News NFL Preview, Street & Smith Football Annual *and *Patriots Football Weekly.
He has made various appearances on ESPN, CNN, NFL Films and CBS News programming. He has been a regular contributor to ESPN Radio, Fox Sports Radio, Sirius Satellite Radio, and has frequently made guest appearances on local, national and syndicated radio stations throughout the United States and around the globe.
A graduate of the University of Maryland, Weisman is also the author of three books: "The Terry Bradshaw Franchise Football League," "Companions in Courage in Courage; Triumphant Tales of Heroic Athletes," co-written by Pat LaFontaine, Chas Griffin and Ernie Valutis, and "Let's Go to the Videotape All the Plays and Replays from My Life in Sports," with Warner Wolf.
Weisman also made it to Hollywood with a cameo appearance as a sports writer in Adam Sandler's box office hit remake of the "The Longest Yard."
"It's exciting to have Larry Weisman join our media team," said Senior Vice President/Executive Producer-Media Larry Michael. "Larry is one of the most recognizable NFL writers in the country, and his work at USA Today was second to none. Larry's credibility and experience will give Redskins fans something new and compelling to look forward to this season and beyond."
Weisman will contribute to various Redskins television, radio and print properties.