On today's edition of NFC East Intel we look at the Sam Bradford's struggles with the Eagles, the Giants getting an offensive lineman back and the possibility of a Dez Bryant sighting with the Cowboys.*
---
Headline:Eagles Record 20-Point Victory On Monday Night Football Despite Sam Bradford's Three Interceptions
After the game, Bradford said he's going to get his interception problem "fixed" according to CSN Philly.
"It's something that I've never had a problem with in my career," Bradford said after the game. "I've never really thrown a lot of interceptions. But we're gonna get it fixed. I'm gonna get it fixed."
What this means for the Redskins:Bradford continues to struggle with the Eagles, as the former No. 1 overall pick in the 2010 NFL Draft threw three interceptions on Monday night against the New York Giants, all on deep throws.
CSN Philly also reports that Bradford's last interception was the fourth ball thrown by him that's been picked in the end zone this season.
No other quarterback has more than one on the season.
Through six games this season, Bradford has now thrown the same amount of touchdowns (nine) as interceptions. In four of those games, he's thrown at least two interceptions.
The Eagles face the Carolina Panthers on Sunday Night Football this week.
Panthers cornerback Josh Norman is tied for the most interceptions in the NFL right now with four while the team as a whole has eight picks – third most in the NFL.
Headline:Caleb Strugis Rebounds From Tough First Game With Eagles.
In his first game with the Eagles – a Week 4 game against the Redskins at FedExField – Strurgis missed an extra point and a field goal. The team decided to stick with him and it's paying off.
What this means for the Redskins:The leash on NFL kickers seems to be getting shorter and shorter each season, so when Strugis failed to convert on a chip shot field goal attempt and an extra point attempt against the Redskins on Sept. 27, many wondered if the Eagles would make a change after just one game.
They didn't, placing full faith in Strugis that he would rebound.
In his two games since the Eagles' loss to the Redskins, Strugis, a University of Florida product, has been perfect on field goal attempts, nailing all six of them.
The kicking game could be key for the Eagles against the Panthers this weekend, as three of Carolina's five games this season have been decided by seven points or less.
---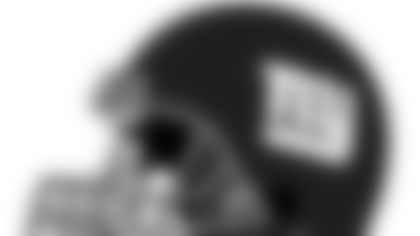 Headline:Rashad Jennings Takes Blame In Giants Loss To Eagles
Jennings told the New York Post that he was "a big part of us losing" the divisional matchup on Monday Night Football after losing a fumble in a game that at the time was close.
What this means for the Redskins:During the second quarter of the Giants-Eagles game – one that Philadelphia would win by a final of 27-7 – Jennings had a costly fumble that squashed a drive that appeared on track to add points to the board.
But on a six-yard dump-off pass from Eli Manning to Jennings, the running back coughed up the ball.
It was recovered by DeMeco Ryans.
"It was a routine play, setting up the blocks, the ball was right beside me and the guy made a play," Jennings said. "Came from behind and somehow it came out. We kind of shot ourselves in the foot, everybody kind of took turns. I take a lot of credit for this 'L.' ''
The Liberty University product is off to perhaps the best start of his NFL career, as he's recorded 66 carries for 243 yards and a touchdown along with 14 receptions for 132 yards and a touchdown. The fumble was his first of the season.
Headline:Will Beatty Returning To The Giants Following Offseason Injury
Beatty missed all of the team's training camp, preseason slate and the first few weeks of the regular season with a torn pectoral muscle, but he can now start practicing as he works his way off the Physically Unable To Perform (PUP) List reports Newsday.
What this means for the Redskins:With Beatty out, the team has shifted rookie first-round pick Ereck Flowers over to his left tackle spot.
It appears he'll stay there, meaning Beatty – a seven-year veteran – must find himself a different role on the team.
He started every single regular-season game during the 2013 and 2014 seasons.
"You go out there winning games and something is working," Beatty said last week. "Now it's, 'How do I get out here and add to what we already have?' That's what I want to do. I want to add to our depth and to our arsenal. I have to make sure I'm ready so I am that positive thing coming back and not a negative."
--- Headline:Jerry Jones Thinks Dez Bryant Could Possibly Return To Action This Weekend
What this means for the Redskins: It would be somewhat shocking if Bryant made his return this weekend, just six weeks after a broken right foot suffered in the season opener against the very same Giants.
"I don't know what 100 percent means in this particular case," Jones told 105.3 The Fan in Dallas on Tuesday morning via ESPN. "One-hundred percent healed? One-hundred percent from the standpoint of no sensation, no sensitivity? I don't think you would have no sensitivity."
The Cowboys need Bryant and Tony Romo back at some point if they want to remain in the thick of a competitive NFC East.
They are currently on a three-game losing streak and have pulled Brandon Weeden in favor of Matt Cassel at quarterback, a player they acquired in a trade shortly after Romo's injury.
Bryant recorded five receptions for 48 yards against the Giants in Week 1 before leaving the game.
The two-time Pro Bowler has perhaps the best season of his then five-year career, hauling in 88 passes for 1,320 yards and a single-season Cowboys record 16 receiving touchdowns.