On today's edition of NFC East Intel we look at the Eagles' run game woes, the Giants' giving away two straight games and the Cowboys without Tony Romo.
---
Headline:Demarco Murray Off To Historically Bad Start
The rushing champion from a season ago has done almost nothing for the Eagles over the first two games, as his 11 yards on 21 carries gives him an average of 0.5 yards per carry – the worst average over the first two games for any running back over the last 55 years per USA Today.
What this means for the Redskins:Well this certainly wasn't what the Eagles were expecting when they plucked Murray away from the Cowboys during the offseason.
In his first game against his former team on Sunday, Murray ran the ball 13 times for just two, yes two, yards with a 0.2 average.
During the Eagles' season opener against the Atlanta Falcons last Monday, the Oklahoma product carried the ball eight times for nine yards.
It isn't just Murray that is struggling to get any sort of success on the ground, as Philadelphia has mustered just 70 combined rushing yards in their first two games despite the fact their running backs were supposed to carry their offense.
Fellow free agent signing Ryan Mathews has recorded four carries for four yards.
Take away Darren Sproles' 27-yard run against Atlanta, and Philadelphia has 43 rushing yards on 33 carries. Total.
Headline:Byron Maxwell Remains Confident Despite Early Season Woes
The cornerback who was signed in the offseason has struggled to contain Falcons wide receiver Julio Jones and Cowboys wide receiver Terrance Williams, but said he said of teams targeting him to "keep coming."
What this means for the Redskins:The Eagles' concerns aren't just on the offensive side of the ball, as they've given up 540 passing yards through the first two games.
And despite plans to bolster what was a sagging secondary last season by acquiring Maxwell and Walter Thurmond in free agency and drafting Eric Rowe, five different Falcons and Cowboys have recorded at least 40 receiving yards against them.
Topping that list is Jones, who hauled in nine passes for 141 yards and two touchdowns.
Williams, meanwhile, who is now the Cowboys' top receiver with Dez Bryant injured, recorded four receptions for 84 yards including a 42-yard touchdown reception that put Dallas ahead 20-3 late in the fourth quarter in a game that would end by a final of 20-10.
"He got inside of me," Maxwell said via NJ.com. "We were on the field all day. He got inside of me, I couldn't really explode."
---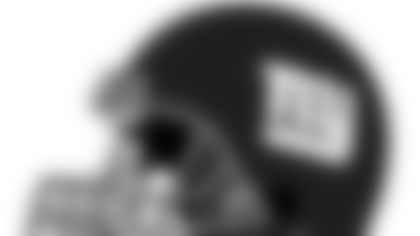 Headline:Giants Once Again Squander A Double-Digit Lead In The Fourth Quarter
Last week, the Giants went up 23-13 early in the fourth quarter against the Cowboys before losing the game 27-26. Sunday in their home opener at Met Life Stadium, New York was ahead 20-10 after three quarters before losing 24-20. They became the first team in NFL history to blow two straight double-digit leads.
What this means for the Redskins:The Giants have played well through three quarters in each of their first two games, but late game struggles have them sitting tied for last in the NFC East through two games.
Last week against the Cowboys, of course, they had a chance to put the game away later with a possible touchdown before settling for a field goal.
The Cowboys would drive 72 yards on six plays on their ensuing possession to grab a late victory over the Giants.
This week, the Giants allowed Falcons quarterback Matt Ryan and former Redskins wide receiver Leonard Hankerson to connect for a 10-yard score before running back Devonta Freeman punched it in from two yards out.
Eli Manning and Odell Beckham Jr. paired up for seven completions for 146 yards and a score throughout the game, but the Giants offense punted twice and had a turnover on downs in their three fourth quarter possessions.
Headline: Giants Could Enter Thursday Night Football Shorthanded
The Giants and Redskins face off in their first matchup of the season on Thursday, but could be without four key players.
What this means for the Redskins:Quick turnarounds from Sunday to Thursday are never easy, but the mid-week game couldn't come at a worse time for the Giants in terms of injuries.
Cornerback Dominique Rodgers-Cromartie left Sunday's game with a neck stinger on his very first play before returning in the second quarter.
Then in the second quarter, Rodgers-Cromartie was kicked in the face and left to be evaluated for a concussion.
Rookie offensive tackle Ereck Flowers, meanwhile, the team's first pick in the 2015 NFL Draft, left the game in the third quarter with a nagging ankle injury. Flowers has been dealing with the injury for some time now.
In Flowers' place was Justin Pugh, who slide over from guard to tackle.
"Flowers, I hope it's not going to be a continuous thing that bothers him all year long,'' Coughlin said after the game via The New York Post.
Linebacker Jon Beason (knee) did not make his debut Sunday and there's uncertainty he'll be on the field against the Redskins.
--- Headline:Cowboys Expect Tony Romo To Miss Eight Weeks With Fractured Left Clavicle
While the Cowboys were able to defeat to the Eagles to move to 2-0 on the season, it wasn't without a loss, as Romo went down with the injury that could sidelined him for half the season according to NFL.com.
What this means for the Redskins: If the Cowboys want to repeat as NFC East champions, they'll have to do so without Romo and wide receiver Dez Bryant for a significant amount of time.
Romo suffered the same injury in 2010 that forced him to miss the final 10 games of the season. The Cowboys went 5-5 during his time away, with Jon Kitna and Stephen McGee splitting time under center.
This time around, though, former Cleveland first-round pick Brandon Weeden will be given the keys to Dallas' offense.
Weeden went 7-for-7 with 73 yards and a touchdown in the Cowboys' victory over the Eagles, but he did not have the same sort of success while with the Browns.
In two seasons as the Browns' starting quarterback, Weeden threw 23 touchdowns to 26 interceptions and compiled a record of 5-15 during that span.
While Romo may be out for a while, the Redskins still may see him twice this season, as Washington and Dallas don't renew their rivalry until Week 13 and then again in the regular season finale.