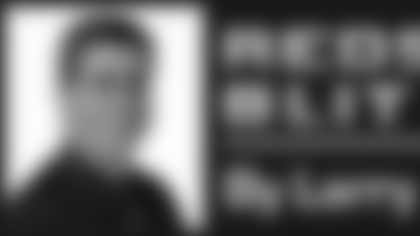 Imagine this. A high-powered sports agent who represents a three-time Pro Bowl quarterback comes to Redskins' training camp, but it's not to get that client a job.
The Redskins, who would like to have enough stars to be declared a constellation, aren't interested anyway.
Now imagine this. A high-powered sports agent who represents a starting quarterback entering the last year of his contract comes to Redskins' training camp but it's not to do a new deal for that player and no one knows if the Redskins are interested anyway.
Brain explode yet? Two chances to spend money and the Redskins opt for neither? The horror, the horror.
The agent? Joel Segal. The clients? Michael Vick and Jason Campbell. The former hoping to rebuild his career, the other to firmly establish his. This soil could not support that sort of growth for two. The Fertile Crescent would find itself tested.
After the Redskins' flirtations with Jay Cutler via trade and thoughts of moving up in the draft to get Mark Sanchez, they could ill afford the further distraction of Vick, the free-agent with the radioactive past. If they wanted to assure a failure to launch of Campbell's era, all they would need to do is actively pursue Vick.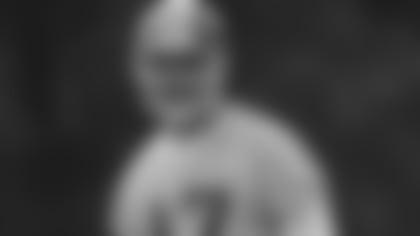 Jason Campbell admits to surprise that
Michael Vick remains unsigned. (AP Photo)


Segal was simply visiting. He represents not only Campbell but DeAngelo Hall, LaRon Landry and Robert Thomas and he tours the training camps where the roster sports enough of his guys. He recently popped in on the New Orleans Saints and left here Tuesday afternoon for his home in New York.
If the idea of Vick playing for the Redskins hadn't been thoroughly squashed previously by head coach Jim Zorn, all parties put their cleats down on it one more time...with feeling.
"That hasn't changed," said Zorn.
Segal continued to maintain that Vick, who spent nearly two years under what we might politely call government supervision (19 months of it at Leavenworth), will soon be with an NFL team and resuming a career interrupted by his involvement with dog fighting and other ancillary bad stuff (lying to Commissioner Roger Goodell, bankruptcy, suspension and a quasi-reinstatement).
Lots of teams, Segal said, call him about Vick and a signing is due sooner rather than later. Of course it could be later than he thinks. It already is, to some minds.
Campbell said he was "a little bit surprised" it was taking so long for a player who had an entire Nike campaign built around him to find a team. Only a little bit, though.
"You understand the media aspect that's going to come with it," Campbell said.
The Atlanta Falcons can testify to those ugly days in 2007 when protestors thronged their training camp and Vick was told by the NFL to stay away as the investigation into his felonious behavior unwound. Picket signs, hecklers, sound and fury preceded a hellish descent for the club. Vick's actions touched a nerve that the routine malfeasance around the league fails to inflame.
No one knows what sort of conflagration might erupt when and if a team takes a chance on a 29-year-old who hasn't played since 2006. Redemption requires a redeemer.
"The guy paid his dues and a lot has been taken from him," Campbell said. "He lost millions of dollars and was away from his baby girl that had just been born. Everyone deserves a second chance."
Ah, but where? And since it's not here, a second chance can be Campbell's fervent hope for Vick.
A second chance can also be a last chance. Perhaps that's in the back of Campbell's mind as he prepares to get a few snaps in on Thursday night in the preseason opener against the Baltimore Ravens. It isn't like the Redskins didn't try to replace him. Nor have they impersonated the U.S. Treasury and begun printing money to throw at a stimulus plan. Campbell signed a five-year contract and he may well complete it without an extension or guarantee of what his future holds. How weird is that for a starting quarterback in the NFL?
Maybe less weird than it seems. Buffalo burned a No. 1 pick on J.P. Losman and finally gave up on him. So did everyone else in the NFL and he signed with the new United Football League. That's a career in free fall. Rex Grossman was a No. 1 pick and Chicago's efforts to bake in some consistency failed. He's a backup now in Houston. The Redskins previously ditched Patrick Ramsey, who was a No. 1 pick.

Michael Vick, in a 2006 game vs.
Redskins. (AP Photo)


With his offensive line lacking any continuity due to injuries and the receiver corps also at a limp much of the time, Campbell's efforts at making this his team, of putting a stamp on this product, rely on the kindness of strangers.
"There's going to be a lot of guys he may even see at the perimeter positions (receiver) that aren't going to be there with him at the first (regular-season) game," Zorn said.
So how to judge him, given limited snaps and supporting cast?
"I want to see his presence at the line of scrimmage. I want to see his presence at the top of the drop (when he passes), when he hands off. I want to see his decision-making," Zorn said. "For the amount of time he's in there, I want to see him completely run the show."
Campbell has never played in a game he didn't start and his record is 16-20. His 35 career touchdown passes are one short of the total Philip Rivers threw last season for San Diego. Yet Campbell owns the second highest career passer rating in Redskins history, behind Sonny Jurgensen.
No Cutler. No Sanchez. No Vick. No young quarterback on the roster really ready to challenge Campbell, nor does Todd Collins, 37, the hero of the 2007 playoff run, seem a threat or even a likely avenue for the Redskins if Campbell can't scale the heights.
Segal came and went. Thanks for stopping by. Campbell is entering his fifth season here and it is difficult to recall who preceded him (Mark Brunell). If Campbell becomes the franchise quarterback so sorely missed, Segal will be back. He will be here to do business. Then the Redskins will get to spend their money on a home-grown talent they nurtured and developed, a star they can call their own.
---
Larry Weisman covered professional football for USA TODAY for 25 years and now joins the Redskins Broadcast Network and Redskins.com to bring his unique viewpoint and experience to Redskins fans. Go to Redskins.com for the Redskins Blitz column and NFL Blitz on Friday. Larry also appears on Redskins Nation, airing nightly on Comcast SportsNet, and on ESPN 980 AM radio.