It has caught many by surprise that the Redskins have played rookie Brian Orakpo at strong-side linebacker during his first few months with the team.
Orakpo is expected to rotate between linebacker and defensive end in Greg Blache's scheme, though.
The University of Texas product says that playing both positions is only going to make him a better overall NFL player.
"I'm excited because it will allow me to be good in both worlds, at linebacker and defensive end," Orakpo said. "It gives me a lot more playing time and I can stay on the field instead of just playing in pass-rushing situations. Plus I'm able to play the run at linebacker."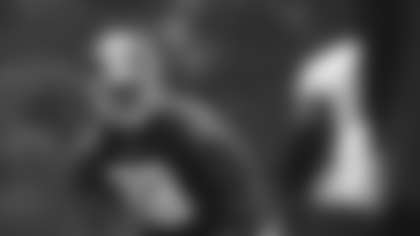 When Orakpo was available at the No. 13 pick in last April's NFL Draft, the Redskins wasted no time in selecting him.
The 6-3, 263-pounder became the newest member of the Redskins' defense--and he did so with smiles from ear to ear.
Even though Orakpo is still learning to play linebacker, he wants to have the technique and most of the schemes down so that playing the position is instinctive once the season arrives.
"Right now, it's light training," Orakpo said of off-season workouts. "In OTAs, you're not really doing much more than getting the plays down. Come training camp, I'll be working with the defensive ends and the linebackers pretty much 50-50."
The Redskins' defensive line underwent a restructuring of sorts this offseason with the release of Jason Taylor and the signing of free agent Albert Haynesworth.
The defensive line appears to be improved with the return of Andre Carter, Phillip Daniels, Cornelius Griffin, Kedric Golston and Renaldo Wynn to go along with the additions of Haynesworth and Orakpo.
Coaches expect to rotate linemen in and out at various points of the game to give them each enough snaps.
"I think what we've got to be able to do is we've got to be smart in how we substitute," defensive line coach John Palermo said in a recent interview with Redskins blogger Matt Terl. "And I think what this allows us to do is to keep some players fresh."
Meantime, the Redskins' linebackers return two proven starters in London Fletcher and Rocky McIntosh.
H.B. Blades and free agent pickup Robert Thomas provide starting experience as well. Beyond Blades and Thomas, the Redskins have three rookies in Cody Glenn, Robert Henson and Darrel Young and an unproven player in Tyson Smith.
It's expected that Orakpo's presence will help solidify the Redskins' linebacker corps.
As off-season work winds down, it only makes sense to try and get Orakpo acclimated to linebacker. Later, he can focus on his skill set at defensive end.
"I feel good playing both," Orakpo said. "I'm getting better at my drops, in my coverage and my linebacker stuff. Defensive end is something I've been doing all my life so I can just keep getting better at that."
Though Orakpo is excited about the opportunity, he knows it could be a challenge mentally and physically to learn two positions in his first year, compared to other rookies who have enough work adjusting to the NFL at one position.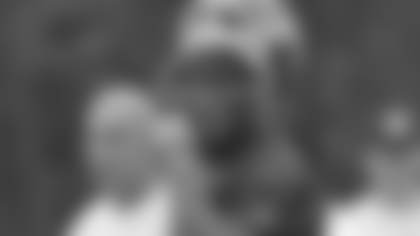 Orakpo is prepared for the task at hand, though.
"I have to put in twice as much work because I'm learning two different positions at the highest level of football, the NFL," Orakpo said. "It's going to be tough, but I'm up for the challenge."
Orakpo played some linebacker at Texas when the Longhorns used a 3-4 defensive scheme, so the position isn't entirely new to him.
"When I would play linebacker at Texas, I would still [practice] with the defensive ends and my defensive ends coach would teach me a little bit for the 3-4," he said.
"It's a little different now. [Linebackers coach] Kirk Olivadotti is doing a great job of getting my footwork right and teaching me coverage. Coach Palermo is teaching me on the run as far as rushing the passer."
It's apparent that coaches envision Orakpo in multiple packages in the Redskins' defense.
For Orakpo, it all comes down to production.
"I'm just trying to stay on the field, be productive and help this team win," he said.