Redskins Announce Tiffany Bacon to Represent the Cheerleaders at the 2009 Pro Bowl
---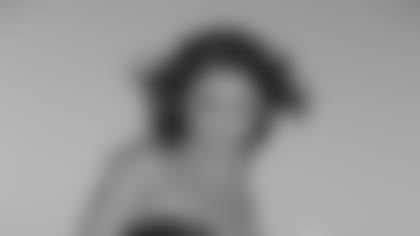 On Sunday, Nov, 30, during the Redskins-Giants game at FedExField, the "First Ladies of Football" Pro Bowl announcement took place. This year, 7-year veteran Tiffany Bacon will grace the sidelines of Aloha Stadium cheering on the NFC and representing the Washington Redskins Cheerleaders.
Last year, Tiffany was named a Captain of the Redskins Cheerleaders, but this year she has had one great success after another.
It started off with an amazing trip to Aruba where she posed for a calendar photo shoot, which made her the Cover of the 2009 edition.
Next Tiffany traveled across the Atlantic Ocean on a ten day tour to entertain the troops stationed in Germany, England and the Netherlands.
Upon her return from the AFE tour, Tiffany found out that she was selected for the cover of Football Action's Girls of the NFL that is on newsstands all across the United States.
Being selected this year's Pro Bowl Cheerleader was the culmination of a truly great season.
In February, Tiffany will travel to Honolulu, Hawaii. She'll be there for 10 days of rehearsals and appearances.
"I can't believe I am a Pro Bowl Cheerleader," Tiffany said just moments after hearing the announcement.
The cheerleaders were all lined up on one side of the field at the end of the 1st quarter and the camera panned the entire squad stopping on the one lucky lady who was voted on by her teammates.
Jamilla, 2005 Pro Bowl Cheerleader, was on hand to give Tiffany her flowers.
"This is a huge and special honor that she will cherish forever," Jamilla said.
Tiffany came to the Washington, D.C., area from Bakersfield, Calif., and graduated from Georgetown University where she was also a Cheerleader.
"I've been a cheerleader since I was six years old," she said. "But never, in a million years, would I have thought that my career would include representing the best team and cheerleaders in the NFL at Pro Bowl. I feel unbelievably grateful and humbled to have been selected by a group of women that I admire beyond belief."
Look for Tiffany on the sidelines on Feb. 8 as she represents the Redskins Cheerleaders!