A list of notes and stats from the Washington Redskins' 21-45 loss to the Denver Broncos at Mile High Stadium, presented by BDO by the Numbers, as compiled by Redskins Public Relations.
"Redskins-Broncos monday Stats Pack" is presented by BDO by the Numbers. People who know, know BDO.
---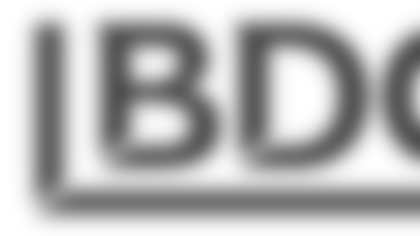 The Washington Redskins fell to the Denver Broncos, 45-21, in front of an announced crowd of 77,031 people at Sports Authority Field at Mile High in Denver on Sunday.
Redskins Executive Vice President Mike Shanahan returned to Denver, where he won two Super Bowl titles in 14 years as the Broncos' head coach from 1995-2008. Shanahan faced Denver as a head coach for the first time since Sept. 24, 1989 when he was head coach of the Los Angeles Raiders.
The Redskins posted a season-high four takeaways. It was the Redskins' first four takeaway game since forcing six turnovers at Chicago on Oct. 24, 2010, 47 regular season games ago.
The Redskins have now forced a turnover in 11 straight regular season games, the team's longest streak since Weeks 7-17 in 2005.
The Redskins scored 14 points off turnovers, pushing their 2013 season total to 55.
The Redskins intercepted Broncos quarterback Peyton Manning three times, marking the first time a team had registered three interceptions against Manning since Sept. 17, 2012 (Atlanta).
The Redskins held the Broncos to seven points in the first half, the Broncos' lowest total since Week 13 of the 2012 season. The Broncos had previously scored in double figures in the first half in each of their last 11 games, dating back to last season.
The Redskins won the coin toss for the first time this year.
The Broncos unsuccessfully challenged a ball spot on a completion to Santana Moss in the first quarter. Opponents are 0-2 on replay challenges against the Redskins this year.
Tight end Jordan Reed finished the game with team highs in receptions (eight) and receiving yards (90).
Only six games into his rookie season, Reed has 34 receptions for 388 yards. With 90 yards on Sunday to push his season total to 388, he broke the team record for receiving yards by a rookie tight end, previously set by Stephen Alexander in 1998 (383).
Reed is now three receptions shy of tying the Redskins' record for receptions by a rookie tight end (37, Stephen Alexander in 1998 and Chris Cooley in 2004).
On the ensuing possession, running back Alfred Morris scored his fourth rushing touchdown of the year and the 17th of his career on a one-yard touchdown run.
Wide receiver Leonard Hankerson opened the Redskins' scoring on the day when he caught his third touchdown pass of the season, a seven-yard pass from Robert Griffin III in the second quarter.
Hankerson's three receiving touchdowns this season match his career high from a season ago.
The touchdown pass was the culmination of a 16-play, 95-yard drive, both season longs for the Redskins.
The 95-yard scoring drive was the longest Redskins scoring drive by yardage in the Shanahan era, surpassing two 92-yard drives during the 2010 season (Week 2 vs. Houston and Week 6 vs. Indianapolis). The drive was the longest by the Redskins since a 95-yard drive on Oct. 26, 2008 at Detroit.
The 16-play scoring drive was the team's longest by number of plays since a 17-play scoring drive against the New York Giants in Week 7 last season.
Morris rushed for 66 yards on nine carries in the first half. The 66 first-half yards were his most of the season and his most since Week 17 at Dallas last season (92). * Morris finished the game with 93 yards on 17 carries. His 5.5 yards per carry average was his second-highest of the season (8.2 avg. in Week 2 at Green Bay). * Morris has rushed for at least 70 yards in 14 of his last 15 regular season games, dating back to last season. * Wide receiver Pierre Garçon caught seven passes to give him 47 receptions on the season, the most by a Redskin through seven games in team history.
Cornerback DeAngelo Hall recorded two interceptions. It was his third career multi-interception game and his first since a four-interception game at Chicago on Oct. 24, 2010.
The interceptions were the 41st and 42nd of Hall's career. They were his 21st and 22nd as a Redskin, pushing him past Vernon Dean (1982-87) and Lemar Parrish (1978-81) for sole possession of 10th in team history.
Hall's interceptions were the second and third of his career against Manning and his first since Nov. 22, 2007 as a member of the Atlanta Falcons.
Linebacker Brian Orakpo registered his second career fumble recovery, falling on a Manning fumble in the third quarter. It was his first recovery since Oct. 30, 2011 against Buffalo in Toronto.
The fumble was forced by linebacker Ryan Kerrigan, his ninth career forced fumble and his third of the season.
Kerrigan was credited with a sack on the play, giving him 6.5 for the season and 22.5 for his career.
On the game's next play from scrimmage, Hall intercepted Manning and scored on a 26-yard interception return.
The pick-six was Hall's fifth in his career, making him the sixth active player with at least five career interception returns for touchdowns (Charles Woodson, Charles Tillman, Ed Reed, Asante Samuel and Lance Briggs). It was his second of the season, a new career high.
Hall's interception return for touchdown was his third with Washington. Hall's three interception return touchdowns are now tied with Mike Bass, Monte Coleman, Andre Collins and Brig Owens for second-most in team history behind Darrell Green (six).
Hall's defensive touchdown was Washington's fifth of the season, the team's highest total since 1994 (five). That season, the Redskins received defensive scores from linebacker Andre Collins (two interception returns), safety Martin Bayless (fumble return), cornerback Darrell Green (interception return) and safety Darryl Morrison (fumble return).
The defensive touchdown was Hall's third of the season (two via interception return, one via fumble return), becoming the first player in Redskins history to score three defensive touchdowns in a season, according to the Elias Sports Bureau.
With Hall's touchdown and Orakpo's interception return for touchdown last week, the Redskins have scored on interception returns for touchdowns in consecutive weeks for the first time since Weeks 5-6 of last season.
Linebacker Rob Jackson recorded his first sack of the season, dropping Manning for a five-loss loss in the first quarter.
Linebacker London Fletcher played in his 247th consecutive regular season game, extending his record for the most by a defensive player since the 1970 AFL-NFL merger.
Fletcher started his 206th consecutive regular season game, second-most by an NFL linebacker all-time (Derrick Brooks, 208).
Safety Jordan Pugh intercepted Manning in the fourth quarter, the second interception of his career and his first with the Redskins.
Safety Jose Gumbs made his first career NFL start.
Punter Sav Rocca had a season-high four punts downed inside the 20. It was his first time with four punts placed inside the 20 since downing four inside the 20 vs. the New York Jets in Week 13 of the 2011 season.
Rocca had three punts downed inside the 20 in the first half. Rocca had previously had three punts downed in a first half three times in his career, including most recently against Buffalo on Oct. 30, 2011.
Wide receiver Joshua Morgan recorded a career-long 34-yard punt return in the second quarter.