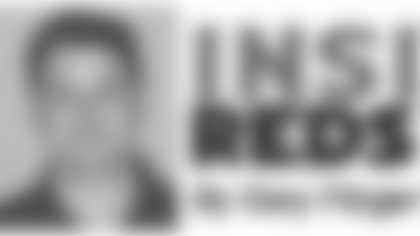 When the Redskins released Marcus Washington in mid-February, there was suddenly a hole on the strong-side of the defense.
Washington was not only a solid player in his five years with the Redskins, but he was also a vocal team leader who would help get players energized during practices and before games.
The Redskins still could re-sign Washington, but there are other options both on the roster and in the NFL Draft.
H.B. Blades filled in for Washington last season and performed well.
The team signed veteran Robert Thomas, formerly a starter with the Oakland Raiders, in free agency.
And coaches are converting defensive end Chris Wilson to outside linebacker to increase his versatility.
Meantime, this year's draft class of linebackers is thought to be top-heavy. That means there are some upper echelon linebackers at the top of the draft board, but the depth in later rounds may be lacking.
Only one linebacker is projected to be a top 10 pick, but as many as four could be selected in the first round. Last year, three linebackers were selected in the first round.
Here are some of the top linebacker prospects available in the draft (listed in no particular order):
-- AARON CURRY, LB, WAKE FOREST
Curry won the Dick Butkus Award last year as the nation's nest linebacker and he vaulted into the top 10 of the draft after a strong showing at the NFL Scouting Combine. He logged 332 tackles, 9.5 sacks and six interceptions in four years with the Demon Deacons. He has earned consideration as the best overall prospect in the draft.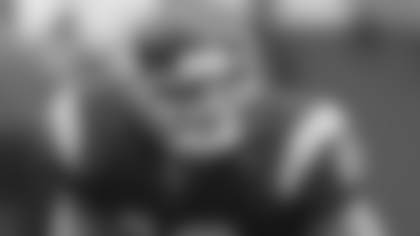 -- BRIAN CUSHING, LB, USC
Cushing, 6-3 and 254 pounds, played outside linebacker, inside linebacker and defensive end at USC, but he is projected to be an outside linebacker in the pros. He has good mobility and is regarded as a solid coverage linebacker, a primary reason why he's a first-round prospect.
-- REY MAUALUGA, LB, USC
Maulauga, 6-2 and 260 pounds, is widely considered the best interior linebacker in the draft, but he could also play outside linebacker if needed. Maualuga has proven to be a tough, imposing presence and someone who brings a fiery attitude to the game. He had 273 tackles, nine sacks and five interceptions in four years with the Trojans and was the MVP of the 2008 Rose Bowl.
-- CLAY MATTHEWS, LB, USC
Matthews, the less-heralded member of the stellar USC linebacker corps, hails from a football family. His father, also named Clay, was an NFL linebacker for 19 years. His uncle Bruce played offensive tackle for 19 years and was inducted into the Pro Football Hall of Fame. Matthews, 6-2 and 245 pounds, started his senior year and posted 56 tackles and 4.5 sacks.
-- JAMES LAURINAITIS, LB, OHIO STATE
Laurinaitis, whose father was a pro wrestler known as "The Animal," was a three-year starter at Ohio State and posted 375 tackles, 13 sacks and nine interceptions in his college career. The Big Ten Player of the Year in 2007 and 2008, Laurinaitis is best suited to play middle linebacker in the pros.
-- CLINT SINTIM, LB, VIRGINIA
Sintim, at 6-2 and 256 pounds, emerged as a solid pass-rushing linebacker at Virginia. He recorded 20 sacks for the Cavaliers the last two years. A four-year starter in the ACC, Sintim projects as an oustide linebacker in the pros.
-- CODY BROWN, LB, CONNECTICUT
Brown, 6-2 and 244 pounds, was a three-year starter for the Huskies and displayed good instincts in making plays behind the line of scrimmage. He logged 150 career tackles in college, and 45.5 were tackles for a loss. He also had 24 career sacks, including 11 as a senior last year.