Redskins, GlaxoSmithKline Host Health Screening at FedExField
---
On Saturday, June 13, the Redskins' locker room at FedExField was the setting for a free health screening for men and women eager to be proactive about their health.
The Redskins hosted "Timeout for Men's & Women's Health," an event made possible in partnership with GlaxoSmithKline, Men's Health Network, Medical Faculty Associations at George Washington University Hospital, Prostate Conditions Education Council, American Respiratory Alliance, American Heart Association, and the American Diabetes Association.
It was the fourth health screening event in conjunction with GlaxoSmithKline and other partnered organizations.
The events have allowed the Redskins to provide fans with the opportunity to make health a top priority and learn easy steps to start doing more, feeling better and living longer.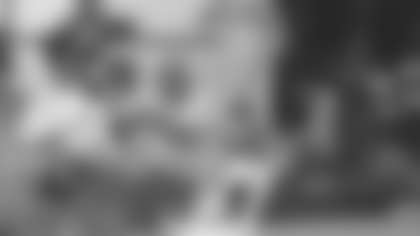 Attendees were screened for several medical conditions, including diabetes, heart disease and asthma. Men were screened for prostate health and women underwent mammograms.
In addition, attendees were given valuable health information that provided insight into their personal health profiles.
This year, Redskins head coach Jim Zorn helped promote the health screening event with an informative television and radio campaign. The Redskins Cheerleaders were also in attendance to share tips on how to stay fit.
"Being proactive about our health is critical to each and every one of us," said Mark Weihmann, Director of Strategic Initiatives at GlaxoSmithKline. "The best way to manage chronic diseases like diabetes or heart disease is to try to prevent them in the first place.
"Screening events like this one provide an opportunity for the community to learn more about being proactive about their health in order to prevent health problems before they occur.
"They can also help us understand how to more effectively manage chronic diseases once they been diagnosed by doing things like seeing our doctor for follow-up office visits as needed, getting necessary diagnostic tests, or taking medications as prescribed.
"All of these things can help us all potentially lead longer, healthier lives."
Weihmann emphasized that early appropriate interventions can help people more effectively manage chronic diseases and can help avoid cost complications from chronic diseases.
"Prevention and intervention are just two ways to achieve better quality health as well as lower overall health care costs in the United States," he added.
With chronic diseases in the United States so common and costly--49 percent of Americans have one or more chronic diseases, and that number is growing, according to medical experts--the Redskins challenge all of their fans to be the healthiest in the NFL.