The Redskins have named Kyle Shanahan the team's offensive coordinator on Wednesday and also hired Matt LaFleur as quarterbacks coach and Jon Embree as tight ends coach.
Shanahan spent the previous four seasons with the Houston Texans, the final two as the team's offensive coordinator.
Under Shanahan's direction, the 2009 Texans led the National Football League in passing (4,654 yards) and ranked fourth in total offense (6,129 yards), both of which were franchise records. The Texans also set a franchise high touchdown passes (29).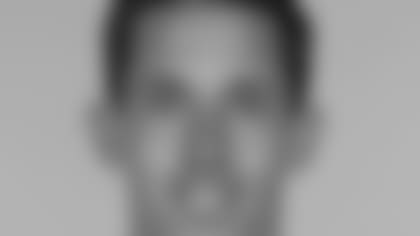 With Shanahan calling the plays, quarterback Matt Schaub and wide receiver Andre Johnson formed one of the league's most dangerous tandems, with Schaub leading the NFL in completions (396), attempts (583), and passing yards (4,776) and Johnson ranking first in receiving yards (1,569) and third in receptions (101). Both Schaub and Johnson were selected for the 2010 Pro Bowl.
"It is a thrill to have Kyle on board," Redskins executive vice president/head coach Mike Shanahan said. "Not only because it represents a chance to work with my son, but because it brings to our staff the offensive mind that drove one of the most explosive and productive passing attacks in football the last two years."
Kyle Shanahan coached the Texans' quarterbacks in 2007 and the wide receivers in 2006 before being named offensive coordinator on Jan. 11, 2008.
In Shanahan's first year as a coordinator (2008), the offense ranked third in the NFL, gaining a then franchise-record 6,113 yards and passing for a then franchise-record 4,267 yards. The offense was equally adept on the ground, running for 1,846 yards at a team record 4.3-yard clip. Shanahan helped a pair of players earn Pro Bowl nods, with wide receiv­er Andre Johnson making his third career trip and tight end Owen Daniels making his first after posting career highs in receptions (70) and receiving yards (862).
Johnson garnered first-team AP All-Pro honors after he led the NFL in receptions with 115 and receiving yards with 1,575. Running back Steve Slaton won the rookie rushing title with a franchise-record 1,282 yards.
With Shanahan as his position coach in 2006, Johnson earned a starting nod in the 2007 Pro Bowl. Johnson led the NFL with 103 receptions and had his second 1,000- yard season with 1,147 yards. Johnson's 103 catches accounted for 31.3 percent of the Texans' total completions, more than any receiver in the league. Opposite Johnson, veteran Eric Moulds contributed 57 catches for 557 yards and a score.
Shanahan joined the Texans from the Tampa Bay Buc­caneers, where he served as offensive quality control coach during the 2004-05 seasons.
In his first season with the Bucs, Shanahan helped rookie Michael Clayton establish franchise rookie records for receptions and receiving touchdowns. He also helped receiver Joey Galloway finish seventh in the NFL in receiving yardage in 2005.
Shanahan spent the 2003 season as a graduate assistant at UCLA.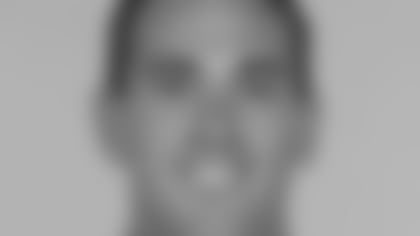 Shanahan attended Duke University in 1999 and played wide receiver for the Blue Devils before transferring to the University of Texas in 2000. He spent two seasons at wide receiver for the Longhorns. As a senior, he played in 12 games and averaged 8.9 yards per reception.
Shanahan was born in Minneapolis and attended Cherry Creek (Colo.) High School. Shanahan and his wife Mandy have two children.
LaFleur spent the last two seasons as offensive assistant for the Houston Texans.
Last season, LaFleur assisted Kyle Shanahan with the Texans' quarterbacks, including Matt Schaub who led the NFL in 2009 with 4,770 passing yards and 396 completions. Schaub was fifth with 29 touchdowns and seventh with a 98.6 passer rating.
Under their guidance, Houston's offense finished first in the NFL in passing (4,654 yards) and fourth in total offense (6,129 yards).
LaFleur worked with the wide receivers in his first season in Houston. That year, Andre Johnson led the NFL with 115 catches and 1,575 receiving yards. In addition, fellow receiver Kevin Walter chipped in 60 catches for 899 yards and eight touchdowns.
"Matt spent the last two seasons with Kyle and is well-versed in the system that we are trying to bring here to Washington," Mike Shanahan said. "I was very impressed with the work he did with Matt Schaub and Andre Johnson and I expect him to have a similar impact with the Redskins."
Prior to joining the Texans, LaFleur worked at Ashland University as offensive coordinator and also coached the quarterbacks and wide receivers.
LaFleur began his coaching career at Saginaw Valley State as an offensive assistant in 2003 before taking the same position at Central Michigan from 2004-05. He coached the quarterbacks and wide receivers at Northern Michigan in 2006.
The Mt. Pleasant, Mich., native played quarterback and wide receiver at Western Michigan from 1998-99 before transferring to Saginaw Valley State, where he was a quarterback from 2000-02. He played briefly in Omaha, Neb., and Billings, Mont., in the National Indoor Football League before beginning his coaching career.
Embree, who most recently served as the Kansas City Chiefs tight ends coach from 2006-2008, comes to Washington with 17 years of coaching experience at the NFL and college level.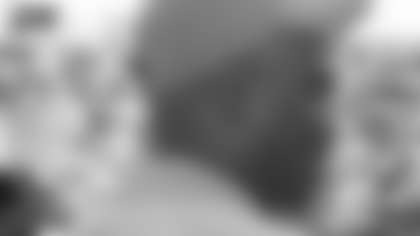 While in Kansas City, Embree worked with All-Pro tight end Tony Gonzalez, who made the Pro Bowl each year during Embree's tenure. In 2007, Gonzalez led all NFL tight ends with 99 catches for 1,172 yards, accounting for 38.6 percent of the club's receiving yards and 37.3 percent of their receptions that season.
"Jon has worked with some of the best tight ends the game has ever seen, and he has not only been able to teach them, but to learn from them," Mike Shanahan said. "Now he has an opportunity to bring all of that accumulated experience to another group of accomplished tight ends, and I'm very excited about the potential of that pairing."
Prior to his stint in Kansas City, Embree served as the assistant head coach/tight ends (2004-2005) and assistant head coach/wide receivers (2003) at UCLA.
With the Bruins, Embree mentored tight end Marcedes Lewis, who emerged as the nation's top tight end in 2005, winning the John Mackey Award and setting school records for a tight end with 58 receptions and 10 touchdowns.
The former University of Colorado standout played two seasons in the NFL for the Los Angeles Rams (1987-1988) before suffering a career ending elbow injury in 1989.
A four-year letterman at Colorado, Embree finished his career in the school's top five in career receptions (80) and receiving yards (1,116) for a tight end. He went on to join his alma mater as a volunteer assistant in 1991, and served as the Buffaloes' tight ends coach (1993-1994, 1999-2000), defensive ends coach (1995-1998) and wide receivers/kickers coach (2001-2002) for nearly a decade.
Embree and his wife, Natalyn, have three children: Taylor, who is a standout wide receiver at UCLA, Connor and Hannah.