Left tackle Trent Williams hosted the Redskins offensive line for offseason workouts at his new training facility this week in Houston, Texas.
The motto of the week was "Hogs 2.0" a reference to the revered "Hogs" offensive line group that led the Redskins to three Super Bowl victories from the 1980-90s. The lineman proudly wore shirts emblazoned with the "Hogs 2.0" phrase during workouts this week.
"Hogs 2.0 is an attitude we're trying to bring back," Williams told the Houston Chronicle.  "We had one of the most legendary offensive lines in the Hogs. That's our tradition. We're trying to pay our respects to them. We can probably never live up to those standards, but we've got our goals set high and we try to live up to those standards. As long as we chase the stars, maybe we'll land on the moon."
The workouts were held at O Athletik, a 35,000 square foot training facility in Houston, that Williams opened with partners that include Minnesota Vikings running back Adrian Peterson.
The players were happy to build camaraderie at the brand new facility, which includes state of the art fitness and cardio equipment, MMA training zones, sand pits, hot yoga and even a juice bar.
"We got some pretty good work in," Williams said in the same article. "We got everybody brushed up and knocked the rust off. The biggest thing for me is as guys we can bond. It's been a great experience."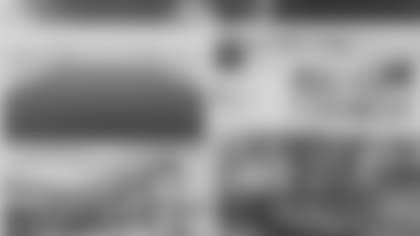 The line isn't the only positional unit drawing comparisons to Redskins Super Bowl teams. Doug Williams thinks the Redskins pass catchers are better than "The Posse", and if the offensive line can approach the level of the Hogs, the Redskins offense will be a force to be reckoned with in 2016.
(Top Photo Courtesy of Photo courtesy of @branndonbraxton)