The Redskins have released linebacker Marcus Washington, the team announced on Friday.
Washington played the last five seasons with the Redskins after joining the team in 2004. He struggled with injuries the last two years, though.
"As free agency approaches, there are difficult choices that have to be made," head coach Jim Zorn said. "This certainly was a hard decision because Marcus played such an important role on our defense and in our locker room.
"Marcus has been an outstanding professional and has made some great contributions to the Redskins organization over the past five seasons. I really enjoyed having the opportunity to coach him and be around Marcus during my first season as a head coach in the NFL. We wish him the very best."
H.B. Blades, entering his third NFL season, could be poised to assume Washington's starting job at strong-side linebacker.
The team could also pursue a veteran linebacker in free agency or go with a rookie in the NFL Draft.
Washington emerged as one of the more popular players among teammates and fans.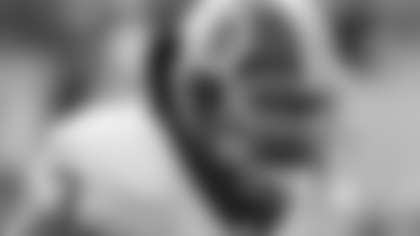 He earned a Pro Bowl berth in 2004, but his best season may have been 2005 when he logged 93 tackles, 7.5 sacks, one interception and six passes defended.
His signature play may have been in the 2005 playoffs when his fourth quarter interception sealed the Redskins' 17-10 win over the Tampa Bay Buccaneers.
Last season, Washington played in 10 games, with nine starts, and had 44 tackles. He was sidelined six games due to a hamstring injury and high ankle sprain.
Washington was part of the Redskins' 2004 free agent class that included Cornelius Griffin, Shawn Springs and Phillip Daniels.
A 9-year veteran, Washington played his first four NFL seasons with the Indianapolis Colts.