As the Washington Redskins continue to add to their offseason roster, the team has added 13 college free agents. These players will compete in rookie minicamp next weekend.
The Washington Redskins announced today that they have signed 13 college free agents, including nine on offense and four on defense. Additionally, the team has agreed to terms with Iowa center Sean Welsh.
Here's a list of the new signings along with a little bit of background on each player:
---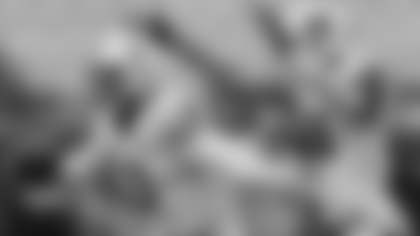 Quin Blanding – S – 6-foot-2, 207 pounds, Virginia
One of the top high school recruits in the country with the Class of 2014, Blanding spent four seasons at the University of Virginia.
In 43 career games with the Cavaliers, Blanding recorded 495 tackles (260 solo) along with 17 passes defensed, 10 interceptions two fumbles recovered and one fumble forced. His 495 tackles are the tied for the sixth-most all-time by an ACC player.
During his senior season, the Virginia Beach, Va., native was named a second-team All-American by multiple outlets along with being an All-ACC first-team selection.
---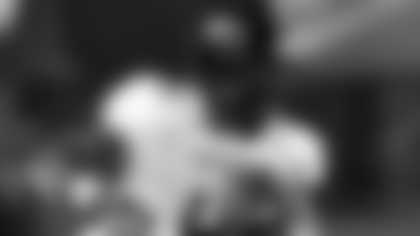 Martez Carter – RB – 5-foot-7, 193 pounds, Grambling StateIn four seasons at Grambling, Carter was a dual-threat for the Tigers' offense, rushing for more than 2,600 yards with 29 touchdowns along with 74 receptions for 961 yards and nine additional scores.
After playing sparingly on offense his freshman season, Carter recorded at least 850 rushing yards and nine rushing touchdowns in each of his final three seasons.
Along with his abilities on offense, Carter was also a returner, returning five kickoffs for touchdown.
---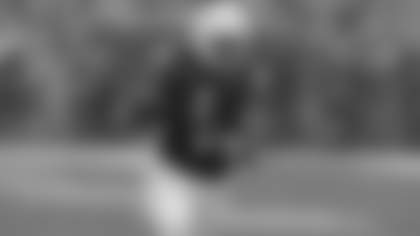 Simmie Cobbs Jr. – WR – 6-foot-3, 220 pounds, IndianaDespite leaving Indiana after his junior season, Cobbs still ranks fourth all-time in school history in 100-yard games (seven) and is top 10 in both receptions (139) and receiving yards (1,990).
Cobbs' best statistical season came in 2015 when he was named an honorable mention All-Big Ten selection with 60 receptions for 1,035 yards and four touchdowns.
After missing all but one game in 2016, Cobbs returned to health last year, tallying 72 catches for 841 yards and eight touchdowns.
---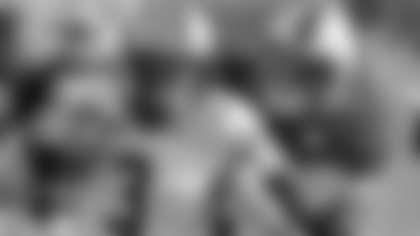 Jerod Fernandez – LB – 6-foot-0, 227 pounds, NC StateFernandez joins the Redskins on the heels of a senior season in which he recorded 98 tackles (42 solo) along with eight tackles for loss and 1.5 sacks.
The Sanford, Fla., native recorded at least nine tackles in five of his outings along with a career-high 14 tackles against Syracuse in September.
As a redshirt freshman in 2014, Fernandez led the team in tackles (76) and tackles per game (6.5).
---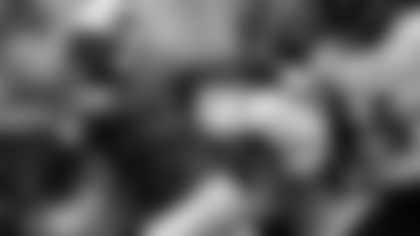 Shay Fields – WR – 5-foot-11, 185 pounds, ColoradoFields becomes the second Colorado product to be on Washington's offseason roster along with free agent addition Paul Richardson Jr.
During his time Buffaloes, Fields ranks in the top three in school history in receptions (190), receiving yards (2,552_ and receiving touchdowns (21).
The Bellflower, Calif., native recorded at least 485 receiving yards and four touchdowns in all four seasons at Colorado.
---
Matt Flanagan – TE – 6-foot-6, 260 pounds, PittsburghFlanagan is the fifth tight end on the roster, joining Jordan Reed, Vernon Davis, Jeremy Sprinkle and Manasseh Garner.
Flanagan spent one season at Pittsburgh as a graduate transfer, recording 17 receptions for 160 yards. He spent his first four years at Rutgers where he played in 33 games with 17 starts, recording 18 catches for 145 yards and three touchdowns.
He was a three-time Academic All-Big Ten selection.
---
Mikah Holder – WR – 6-foot-0, 185 pounds, San Diego StateHolder makes his way to Washington after a four-year run for the Aztecs in which he recorded nearly 1,800 yards of total offense.
In 50 career games at San Diego State, Holder recorded 99 receptions for 1,675 yards and 13 touchdowns.
He earned honorable mention All-Mountain West honors, recording 43 receptions for 602 yards and two touchdowns.
---
Danny Johnson – CB – 5-foot-9, 181 pounds, SouthernIn four seasons at Southern, Johnson appeared in 46 games.
His best season came in 2016 when he was named a third-team All-American and first-team All-SWAC selection with 57 tackles, nine passes defensed and seven interceptions, tied for the most in Division I-AA.
For his career, Johnson picked 17 passes.
---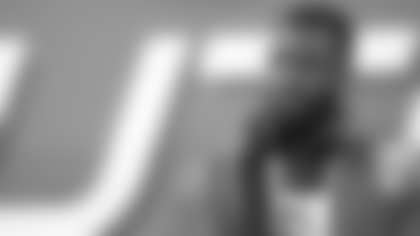 Timon Parris – T – 6-foot-6, 312 pounds, Stony BrookThe lone tackle addition of this crop of signings, Parris played in 41 seasons over four seasons at Stony Brook.
Despite suffering a season-ending leg injury during his senior campaign, Parris was still named to a first-team All-CAA selection for the third straight year.
---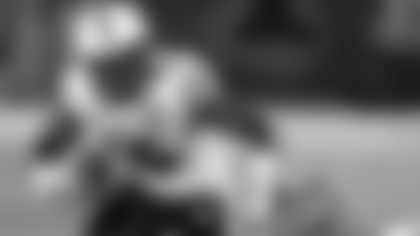 De'Mornay Pierson-El – WR – 5-foot-9, 190 pounds, NebraskaA native of Alexandria, Va., Pierson-El returns to the area after a college career in which he recorded 100 receptions for 1,309 yards and 11 touchdowns.
Pierson-El, however, was a lethal returner in his four seasons with the Cornhuskers, as he's third all-time in career punt return yards (904) to go along with three touchdowns.
During his freshman season in 2014, Pierson-El received All-American recognition along with receiving The Jet Award, as he totaled 596 punt return yards and three touchdowns. He finished his Nebraska career with 12 punt returns of 25 yards or more.
---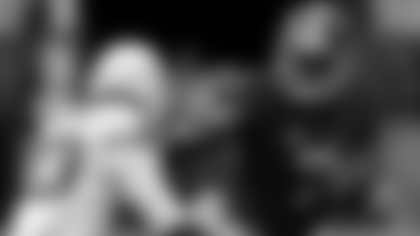 Cam Sims – WR – 6-foot-5, 214 pounds, AlabamaWashington's Alabama influence continues with Sims' addition to the roster, as he marks the sixth Crimson Tide product to be on the Redskins, joining Jonathan Allen, Da'Ron Payne, Shaun Dion Hamilton, Ryan Anderson and Arie Kouandjio.
In 41 career games at Alabama, Sims totaled 34 receptions for 405 yards and one touchdown.
---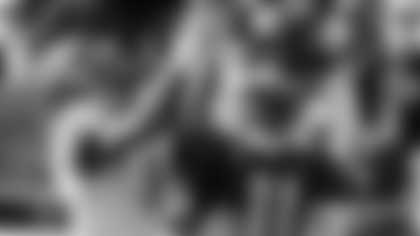 Ranthony Texada *– CB – 5-foot-10, 170 pounds, TCU     *A former college teammate of current Redskins wide receiver Josh Doctson, Texada is coming off a senior season in which he earned All-American honors from Phil Steele and SB Nation.
He was also named a first-team All-Big 12 selection, recording 33 tackles with two sacks, one interception and one fumble forced.
During his freshman season in 2014, Texada was named a second-team Freshman All-American, posting 31 tackles (3.5 for loss) to go with seven passes defensed and one interception.
---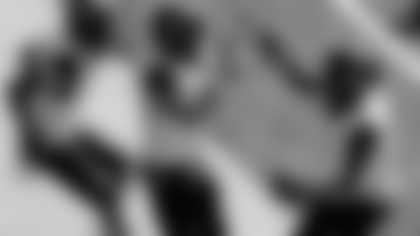 Elijah Wellman – FB – 6-foot-2, 241 pounds, West VirginiaIn 44 career games for the Mountaineers, Wellman recorded 30 carries for 121 yards and one touchdown along with 13 receptions for 57 yards and three touchdowns.
---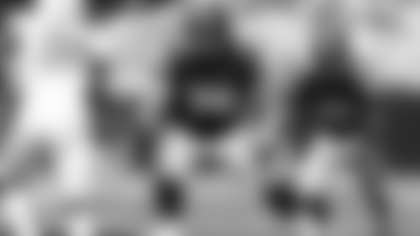 Sean Welsh – C – 6-foot-3, 306 pounds, Iowa (Agreed to terms)Welsh becomes the second Iowa offensive lineman on the roster, joining two-time Pro Bowler Brandon Scherff.
Welsh was named a first-team All-Big Ten selection as a senior along with being named a team captain.
In total, Welsh appeared in 48 games for the Hawkeyes with 44 starts.