First four games of the regular season, the Redskins fell behind early and had to play catch-up most of the game.
On Sunday at Bank of America Stadium, the Redskins built a 17-2 lead over the Carolina Panthers midway through the third quarter.
Comfortable, but not convincing.
Consider the Panthers unconvinced.
The Redskins squandered their lead in a series of game-turning decisions and plays and lost 20-17.
Washington dropped to 2-3 on the season.
A critical special teams gaffe midway through the fourth quarter set up Carolina's game-winning score.
Panthers punter Jason Baker sailed a 31-yard punt downfield and Antwaan Randle El signaled for a fair catch.
Byron Westbrook appeared to be blocked into Randle El just as the ball arrived. The ball hit Westbrook's foot and bounded toward the Redskins' end zone. Carolina's Dante Wesley recovered the fumble at the Redskins' 12-yard line.
After a lengthy on-field discussion, the ball was awarded to the Panthers. Jim Zorn threw a challenge flag, arguing that the ball did not touch Westbrook, but the ruling was upheld.
One play later, running back Jonathan Stewart scored on an 8-yard touchdown run to give the Panthers a lead they would not relinquish.
The Redskins' scoring included two touchdowns by Clinton Portis, one on a 10-yard pass in the first quarter and another on a 1-yard plunge in the third quarter.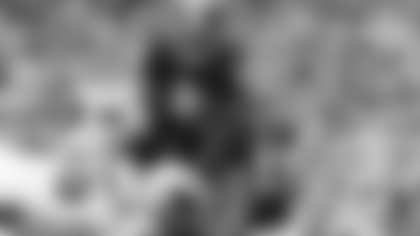 Portis finished with 57 yards on 19 carries in the game.
Jason Campbell completed 17-of-23 passes for 145 yards and one touchdown, but the offense struggled as a whole, compiling just 198 yards of total offense and 124 passing yards.
Campbell faced steady pressure from the Panthers. He was sacked five times after the offense lost Chris Samuels early in the game to a stinger.
The Redskins' offensive line was already in transition with Mike Williams replacing Chad Rinehart in the starting lineup. Coaches turned to third-year lineman D'Anthony Batiste to replace Samuels. Williams and Batiste were seeing their first NFL action this season.
The Redskins' defense turned in a strong effort, forcing two turnovers to set up two scores. The first turnover was a forced fumble by Kedric Golston and the second was an interception by DeAngelo Hall.
Up front, Andre Carter impressed with 2.5 sacks on quarterback Jake Delhomme. Brian Orakpo brought pressure as well and had a half-sack.
The defense made its presence known on the game's first play.
Albert Haynesworth charged into the Panthers' backfield and forced running back DeAngelo Williams to reverse field.
Golston came in from behind and poked the ball from Williams' grasp. Haynesworth pounced on the ball for the fumble recovery.
One play later, Campbell was pressured in the pocket and rolled to the right. He threw to Clinton Portis who was uncovered in the flat. Portis raced to the end zone and dove between two tacklers for a 10-yard touchdown.
On the Redskins' next two offensive drives, pass protection became a problem.
Batiste was beaten for a sack by rookie defensive end Everette Brown, who used a spin move to get to Campbell and end a drive. Then Campbell was sacked on consecutive plays, once by linebacker Jon Beason and once by defensive end Julius Peppers, to end another drive.
Early in the second quarter, the Panthers moved the ball into scoring range for the first time.
Delhomme threw a 22-yard pass to tight end Dante Rosario to the Redskins' 2-yard line.
The Redskins' defense stuffed two runs up the middle by running back Jonathan Stewart. Then they stopped a third-down run by Williams up the middle.
The Panthers opted to go for it.
Delhomme handed off quickly to fullback Brad Hoover, who barreled into the line. LaRon Landry was among a mass of tacklers and appeared to push him back. The ball came loose and tight end Jeff King recovered in the end zone.
The play was initially called a touchdown, but by rule, a fumble cannot be advanced at the goal line. After deliberation, the referees gave possession to the Redskins.
The Redskins' sideline erupted and players charged off the field celebrating the stop.
The offense was in a tough spot, though, starting the ensuing drive at the 1-yard line. A 2-yard plunge up the middle by Campbell gave the offense some breathing room.
Then Portis took a handoff and ran to the right.
Stephon Heyer was pushed off the line by Peppers, who then broke free and tackled Portis in the end zone for a safety.
It was a demoralizing play, but the Redskins responded late in the second quarter with their best drive of the first half.
Campbell completed a 27-yard pass to Moss to move into Panthers territory, but the drive stalled at the Panthers' 19-yard line.
Shaun Suisham connected on a 38-yard field goal to give the Redskins a 10-2 lead heading into halftime.
Early in the third quarter, the Redskins' defense again set up a score.
Delhomme threw downfield to wide receiver Muhsin Muhammad, who got a hand on the ball but tipped it behind him.
Hall was there for an interception. He raced down the right sideline and was tackled by a trio of Panthers one yard short of the end zone.
Next play, Portis dove high above a mass of blockers and tacklers for a 1-yard touchdown run.
Down 17-2, the Panthers responded on the ensuing kickoff.
Returner Kenneth Moore burst past coverage and raced down the right sideline. Devin Thomas caught up to Moore and was able to force him out of bounds after a 55-yard return.
The return proved to be a game-turning play.
Set up at the Redskins' 40-yard line, Delhomme threw across the middle to wide receiver Steve Smith, who absorbed crunching hits by Landry and London Fletcher but held on to the ball.
One play later, King got past coverage by Orakpo and caught a 17-yard touchdown pass from Delhomme.
The Redskins' lead was narrowed to 17-9.
Late in the third quarter, the Redskins moved into Panthers territory and faced a 4th-and-3 at the 37-yard line.
Zorn opted to go for the first down instead of punting.
Campbell dropped back and tried to throw a quick slant pass to Moss on the left. The ball never got there. Linebacker Thomas Davis batted the pass away at the line of scrimmage, resulting in an incompletion.
Carolina had momentum already. Now they had more.
Delhomme quickly threw a 17-yard pass to Smith and a 15-yard pass to Muhammad to move into Redskins territory.
Then Orakpo and Carter collapsed on Delhomme for a sack, forcing the Panthers to settle for a 43-yard field goal by John Kasay.
Midway through the fourth quarter, Carter stepped up on another third down play. He raced around the edge, beating left tackle Jordan Gross, to sack Delhomme.
That forced Carolina to punt--and set up the special teams sequence in which Westbrook and the Redskins gave the ball back to the Panthers at the Redskins' 12-yard line.
One play later, Stewart raced through a gaping hole to the left side--Carter appeared to be blocked out of the play--and into the end zone for the 8-yard score.
On the 2-point conversion, Delhomme threw a sideline pass to Smith, who turned inside and slipped in for the score.
Carolina led for the first time 20-17.
Plenty of time left with more than 9 minutes on the clock.
The Redskins' offense converted two first downs, but on 3rd-and-7 at the 47-yard line, Campbell was forced to scramble out of the pocket. He could only pick up two yards before defensive ends Charles Johnson and Brown dragged him down.
The Panthers got the ball back with 5:16 left and ran out the clock, with Delhomme executing a perfect fake on a quarterback rollout and picking up nine yards for a first down.
[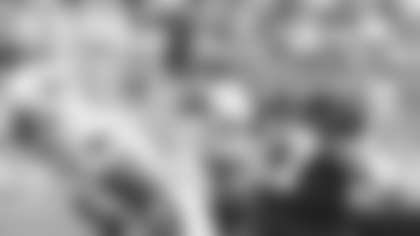 Photo Album: Redskins-Panthers](/media-gallery/photos/week-5-redskins-panthers/70CE879B-C8CC-4758-85DC-E8B5078D6FEB)
---
The Redskins travel to Charlotte, N.C., to take on the Carolina Panthers on Sunday, Oct. 11 at Bank of America Stadium. Kickoff is 1 p.m. ET.
Bank of America Stadium is a natural grass surface. The stadium seats 73,504.
It is the second of four games the Redskins will play against the NFC South this season. The Redskins are 1-0 against the NFC South following last Sunday's 16-13 win over the Tampa Bay Buccaneers at FedExField.
The Redskins are 2-2 in NFC play so far this season, but 0-2 in road games. They lost to the New York Giants 23-17 at the Meadowlands in Week 1 and to the Detroit Lions 19-14 at Ford Field in Week 3.
The Panthers are coming off a bye week. They last played on Monday Night Football on Sept. 28, when they lost to the Dallas Cowboys 21-7.
The Redskins-Panthers game will be televised to a regional audience on FOX. Thom Brennaman calls the play-by-play and Brian Billick provides color commentary.
On radio, the game will be broadcast locally on the Redskins Radio Network. Larry Michael calls the play-by-play with former Redskins and Hall of Famers Sonny Jurgensen and Sam Huff adding color commentary. Former Redskin Rick 'Doc' Walker reports from the sidelines.
Jorge Andres and Mario Alfaro call the game in Spanish on ESPN Deportes 730.
---
PROJECTED STARTING LINEUPS
Official Redskins-Panthers FlipCard (PDF)
OFFENSE
Pos.
Redskins
Panthers
WR
89 Santana Moss
89 Steve Smith
LT
60 Chris Samuels
69 Jordan Gross
LG
66 Derrick Dockery
70 Travelle Wharton
C
61 Casey Rabach
67 Ryan Kalil
RG
75 Chad Rinehart
68 Keydrick Vincent
RT
74 Stephon Heyer
79 Jeff Otah
TE
47 Chris Cooley
47 Jeff King
WR
12 Malcolm Kelly
87 Muhsin Muhammad
QB
17 Jason Campbell
17 Jake Delhomme
FB
45 Mike Sellers
45 Brad Hoover
RB
26 Clinton Portis
34 DeAngelo Williams
DEFENSE
Pos.
Redskins
Panthers
DE
99 Andre Carter
96 Tyler Brayton
DT
96 Cornelius Griffin
78 Nick Hayden
DT
92 A. Haynesworth
92 Damione Lewis
DE
93 Phillip Daniels
90 Julius Peppers
SLB
98 Brian Orakpo
53 Na'il Diggs
MLB
59 London Fletcher
52 Jon Beason
WLB
52 Rocky McIntosh
58 Thomas Davis
LCB
23 DeAngelo Hall
20 Chris Gamble
RCB
22 Carlos Rogers
31 Richard Marshall
SS
37 Reed Doughty
43 Chris Harris
FS
30 LaRon Landry
30 Charles Godfrey
SPECIAL TEAMS
Pos.
Redskins
Panthers
P
3 Hunter Smith
4 John Kasay
K
6 Shaun Suisham
7 Jason Baker
H
3 Hunter Smith
7 Jason Baker
LS
67 Ethan Albright
44 J.J. Jansen
KOR
31 Rock Cartwright
33 Mike Goodson
PR
82 A. Randle El
41 Captain Munnerlyn
---
Washington and Carolina have played nine times in the regular season, with the Redskins owning a 7-1 series lead.
Seven of the eight Redskins-Panthers games have been decided by four points or less.
The Redskins won the most recent meeting, on Nov. 26, 2006, by a 17-13 score at FedExField.
It was a taut, defensive struggle most of the game, but the Redskins finally broke through in the fourth quarter when Jason Campbell--making his second NFL start--and Chris Cooley connected on a 66-yard touchdown pass.
In the game's final minutes, the Panthers had two opportunities to score. Sean Taylor tackled wide receiver Drew Carter on fourth down to end one drive, then intercepted a deep pass from quarterback Jake Delhomme to end the game.
Carolina's lone victory against Washington in the regular season came in 2003 at Bank of America Stadium where they won 20-17 on a last-minute touchdown by former Redskin Stephen Davis.
Washington and Carolina have played five times in the preseason, with the Panthers holding a 4-1 series lead.
The last preseason encounter between the two teams was on Aug. 23, 2008, when the Panthers won 47-3 at Bank of America Stadium. The Panthers compiled 228 rushing yards en route to beating the Redskins.
---
REDSKINS 2009 RANKINGS
Offense
Rank
Yards/Game
Total Offense
16
325.3
Rushing Offense
22
100.0
Passing Offense
14
225.3
Defense
Rank
Yards/Game
Total Defense
12
301.5
Rushing Defense
22
128.0
Passing Defense
4
173.5
 </tbody>

PANTHERS 2009 RANKINGS
Offense
Rank
Yards/Game
Total Offense
25
293.3
Rushing Offense
20
101.1
Passing Offense
23
192.2
Defense
Rank
Yards/Game
Total Defense
23
362.3
Rushing Defense
32
182.7
Passing Defense
6
179.6
---
FAMILIAR FACES ON THE PANTHERS
General Manager Marty Hurney was in the Redskins' public relations department in 1988-89. He hails from Wheaton, Md., and attended college at Catholic University. He was a beat writer covering the Redskins for The Washington Times for five years, before joining the team he covered.
Defensive coordinator Ron Meeks was the Redskins' defensive backs coach in 2000.
Special teams coach Danny Crossman spent a portion of the 1990 season as a defensive back with the Redskins.
College scout Mike Szabowas a college/pro scout with the Redskins in 2000-01.
Pro scout Trent Kirchner was a college scouting coordinator for the Redskins in 2001.
---
REDSKINS-PANTHERS NEWS & NOTES
-- How the Redskins' Roster Was Built
The Redskins have 24 players on the roster that the team drafted, including 2009 first-round pick Brian Orakpo and 2009 supplemental draft pick Jeremy Jarmon. Draft picks account for 45.2 percent of the Redskins roster.
Chris Samuels is the longest-tenured Redskins. He has played for the franchise since 2000.
Washington has used free agency to acquire 22 players, including Mike Sellers in 2004, Casey Rabach in 2005, Andre Carter and Antwaan Randle El in 2006, London Fletcher in 2007, DeAngelo Hall in 2008 and Albert Haynesworth and Hunter Smith in 2009. Free agents account for 43.3 percent of the roster.
Three Redskins players were acquired as undrafted rookie free agents. This group includes starting right tackle Stephon Heyer.
The team has acquired two players via trade. Clinton Portis was acquired in a 2004 trade with the Denver Broncos and Santana Moss joined the Redskins as part of a 2005 trade with the New York Jets.
The Redskins have claimed two players off waivers: Anthony Alridge and Marcus Mason.
Last Sunday vs. Tampa Bay, London Fletcher started in his 139th consecutive contest since entering the league in 1998. It is the fourth-longest streak among active players.
The 139 consecutive starts is the best in the league among active NFL linebackers. (Dallas's Keith Brooking is second with 132.)
Overall, Fletcher has played in 180 straight games, tied for the second-most in the NFL (excluding specialists) with Tampa Bay's Ronde Barber and Indianapolis's Peyton Manning.
Fletcher, Barber and Manning trail only Minnesota's Brett Favre, who has played in 275 consecutive games.
Fletcher, a team captain, has emerged as one of the Redskins' leaders in just three seasons with the club.
The Redskins have a host of players, coaches and personnel executives who attended college in North Carolina.
Assistant strength and conditioning coach Bobby Crumpler, director of pro personnel Morocco Brown and pro scout Alex Santos went to North Carolina State.
Also, defensive line coach John Palermo began his coaching career at North Carolina State from 1977-78.
Long snapper Ethan Albright went to North Carolina.
Offensive quality control coach Bill Khayat attended Duke.
Wide receivers coach Stan Hixon was an assistant coach at Appalachian State from 1983-88 and Wake Forest froom 1993-94.
Panthers head coach John Fox is a native of Virginia Beach, Va.
Panthers college scout Jeff Beathard is the son of former Redskins general manager Bobby Beathard.
Starting tight end Jeff King grew up in Pulaski, Va., and attended Virginia Tech.
Backup linebacker James Anderson hails from Chesapeake, Va., and played his college ball at Virginia Tech.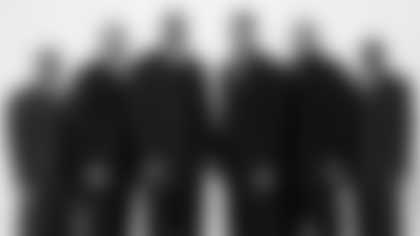 -- Redskins Team Captains
The Redskins have elected captains for the offense, defense and special teams.
For the offense, it's quarterback Jason Campbell and left tackle Chris Samuels.
For the defense, it's defensive tackle Cornelius Griffin and linebacker London Fletcher.
For special teams, it's running back Rock Cartwright and fullback Mike Sellers.
Sellers is the newcomer of the captains this year. The other five were also voted team captains in 2008.
Washington's strength of schedule for 2009 was ranked 16th in the NFL at .492. Their opponents' 2008 cumulative record was 125-129-2.
The Redskins play a total of seven games against 2008 playoff teams, with four of those games against NFC East foes Philadelphia and New York.
The Miami Dolphins have the NFL's toughest schedule at .594. Their opponents' 2008 cumulative record was 152-104.
The Chicago Bears have the NFL's easiest schedule at .414. Their opponents' 2008 cumulative record was 105-149-2.
The Redskins will travel 16, 356 miles in 2009, the 21st most in the NFL. They have the shortest travel schedule in the NFC East.
The Seattle Seahawks travel 29,054 miles, most in the NFL. The Cleveland Browns travel 7,554 miles, least in the NFL.
The total distance traveled by all NFL teams is 578,912 miles. This is 18,128 fewer miles than 2008, when teams traveled a total of 597,040.
-- Defense Making a Point
Washington has the NFL's longest streak of allowing 27 points or less in a game--it stands at 26 straight.
Atlanta is next on the list at 19.
Washington has not allowed more than 30 points in 27 consecutive contests, more than twice as many as second-place Minnesota at 12.
Brian Orakpo and Justin Tryon were among defenders to record sacks in last Sunday's 16-13 win over Tampa Bay.
For Orakpo, it was the second consecutive week he recorded a sack. that's the first time a Redskins rookie had accomplished that feat since Andre Collins in 1990.
Justin Tryon's sack vs. Tampa Bay, coming on a cornerback blitz, was the first of his NFL career.
The Redskins return to FedExField on Sunday, Oct. 18 to take on the Kansas City Chiefs. Kickoff is 1 p.m. ET.
It's the Redskins' first game against the AFC this year. (NFC East teams are playing the AFC West this year.)
Last year, the Redskins were 1-3 against the AFC East.
The last time Kansas City played at FedExField was on Sept. 30, 2001. The Chiefs won 45-13.
---