In this week's Rewarding Moments in Redskins History presented by Maryland Lottery My Lottery Rewards, we reflect on the team making a splash in free agency when they signed linebacker London Fletcher.
With the 2007 NFL season approaching, the Redskins had a bounce back year in mind after a tough 5-11 season. The Redskins needed a player who could be a leader for the defense and get them back on track. Once the free agency period began the Redskins made a big splash when they signed veteran linebacker London Fletcher.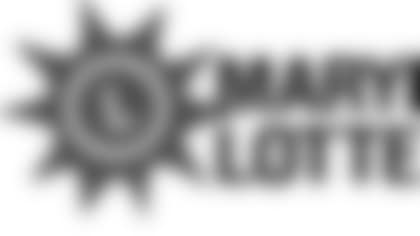 ](https://rewards.mdlottery.com/)Fletcher was coming off of a year in Buffalo in which he had 146 tackles, four interceptions and two sacks.
The linebacker was everything head coach Joe Gibbs wanted; he was a leader, a Super Bowl champion, a great tackler who tallied at least 116 tackles every season since 2000 and never missed a game in his nine-year career.
The Redskins were a franchise Fletcher wanted to be a part of and saw plenty of promise in the team.
"This was the place I wanted to be," Fletcher said the day after signing a five-year deal. "... It's one of the all-time great franchises in the history of the National Football League, and when I look at the roster, the coaches, the potential, I see and know this team is not far from returning to its glory days."
Many people doubted the Fletcher signing with him being 32 at the time and his 5-foot-10 height. Fletcher was against that narrative and went far above and beyond both limitations throughout his career.
"Age has never been an issue with me or a concern for me. I feel young and spry still. I feel confident I can play for many, many more years," Fletcher said.
"Not only that, but I am a proven player and I have been a starting middle linebacker for two Super Bowls. The height concern I guess is something to create a story."
Fletcher proved the critics wrong and became one of the greatest linebackers in Redskins history.
His consistent level of play made him a Redskins captain and a fan favorite. In his seven years in Washington, he acquired 615 tackles, 11.5 sacks and 12 interceptions. He was also named to four consecutive Pro Bowls and was a second-team All-Pro twice.
The Redskins' great also never missed one of his 256 games in his 16-year career.