In today's Rewarding Moments In Redskins History, presented by Maryland Lottery My Lottery Rewards, we look back to 1964 when Sonny Jurgensen outdueled Norm Snead and the Eagles after being traded in the offseason.*
Blockbuster trades aren't too common in the NFL today, especially within a division.
But such was the case when the Redskins swapped quarterbacks with the Eagles in 1964, trading Norm Snead to Philadelphia and receiving eventual 5-time Pro Bowler Sonny Jurgensen in return, along with several other players.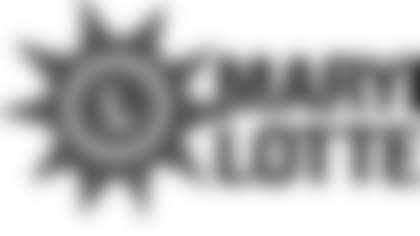 ](https://rewards.mdlottery.com/)Snead was named to two Pro Bowls during his first three seasons in Washington but his statistics weren't spectacular. Redskins head coach Bill McPeak wanted a change at the position. He considered Jurgensen, who had set several Eagles passing records, one of the league's best at the position.
The trade set the Redskins on a winning course, and it began almost immediately, when Jurgensen faced Snead for the first time in 1964, wearing each other's former colors.
On Oct. 11, 1964, Jurgensen led the Redskins to victory by throwing four touchdowns in a 35-20 victory over the Eagles.
Jurgensen was selected to play in the Pro Bowl at the end of the year , the start of a fruitful career in Burgundy and Gold.
Tommy McDonald, one of the receivers in the trade that came to Washington with Jurgensen, couldn't believe that Eagles coach Joe Kuharich would pull the trigger and let Jurgensen go to a rival.
"To this day, I'll never understand why Kuharich traded Sonny to the Redskins," McDonald said. "Bill McPeak must have been the happiest person on Earth when he got Sonny. The Philly fans absolutely loved him. Who doesn't want that type of quarterback, my gosh? I'm sure when he came back to play the Eagles, the fans hated to see that."