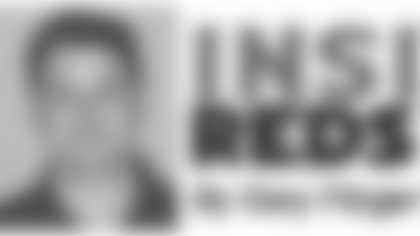 Redskins.com breaks down the Redskins' roster position-by-position and identifies potential need areas. Up next: running backs.
In Clinton Portis, the Redskins have one of the NFL's elite running backs--and he's only 27 years old.
Portis finished last season ranked fourth in the NFL with 1,487 rushing yards on 342 carries, a 4.3-yards-per-carry average. He also had a team-high nine rushing touchdowns and earned a Pro Bowl berth for the second time in his career.
Portis also posted 28 catches for 218 yards last season and he finished second in the NFL with 1,705 total yards from scrimmage.
With another strong season, Portis can stake a claim as the greatest Redskins running back. He enters the 2009 season with 6,101 rushing yards in five seasons with the Redskins. He needs 1,371 yards to surpass the franchise mark set by Hall of Famer John Riggins.
Ladell Betts is a powerful and versatile back who has contributed in a variety of ways during his NFL career. He continues to complement Portis in the Redskins' backfield.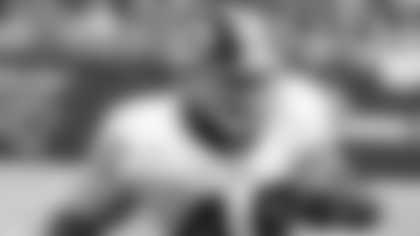 Last season, Betts had 61 carries for 206 yards and a touchdown. He also caught 22 passes for 200 yards.
Of course, Betts showcased his skills in 2006 when Portis was sidelined with injury. He had a career-high 1,154 rushing yards and tied a franchise mark with five consecutive 100-yard games.
Rock Cartwright is the table-setter for the Redskins' offense. He serves primarily as the team's kickoff return specialist, while getting the occasional carry as running back.
Cartwright returned 51 kickoffs for a 25.6-yard average. He had an 87-yard kick return at Cincinnati and a 43-yard kick return at San Francisco to help set up scores.
At running back, Cartwright has 151 carries for 661 yards and six touchdowns in his career.
In January, the Redskins signed a pair of young, speedy--and short--running backs in Dominique Dorsey and Anthony Alridge.
Dorsey, 5-7 and 170 pounds, spent the last three seasons starring in the Canadian Football League, serving primarily as a kick returner.
Alridge, 5-9 and 185 pounds, spent his rookie season last year on injured reserve with the Denver Broncos.
Positional Analysis
The Redskins have an established core with Portis, Betts and Cartwright.
Portis could set franchise marks and surpass 10,000 career rushing yards in 2009.
What's missing? Perhaps a back with game-breaking speed--a Chris Johnson-type--and add another dynamic to the offense.
Those types of running backs can be hard to find, though.
And it's probably not too high on the Redskins' list of priorities.
Although they are longshots, keep an eye on Dorsey and Alridge this offseason as they try to earn a roster spot.
---
Three NFL Running Backs Eligible for Free Agency
As of March 6, 2009; names listed are in no particular order
DeShaun Foster, San Francisco 49ers: Foster was impressive against the Redskins last season, with nine carries for 44 yards and a touchdown in the 49ers' 27-24 win.
Kevin Jones, Chicago Bears: Jones is only 26 years old, and he has 3,176 rushing yards and 24 touchdowns in four seasons with the Detroit Lions and one with the Bears.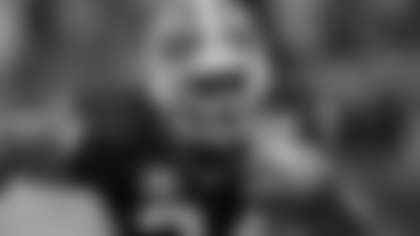 LaMont Jordan, New England Patriots: Jordan, the former University of Maryland star, is an 8-year veteran with 3,648 rushing yards and 28 TDs in his career.
Three Running Backs Available In NFL Draft
As of March 6, 2009; names listed are in no particular order
Knowshon Moreno, Georgia: Moreno, 5-11 and 208 pounds, could be a game-changer with his size and speed. He recorded 2,734 rushing yards and 30 touchdowns in the last two years at Georgia.
Chris "Beanie" Wells, Ohio State: At 6-1 and 235 pounds, Wells is regarded as the top big back in the draft. He compiled 3,382 rushing yards and 30 touchdowns in three years at Ohio State.
Javon Ringer, Michigan State: Ringer, 5-9 and 205 pounds, carried the Spartans' offense. He had 1,637 rushing yards and 22 touchdowns last year.