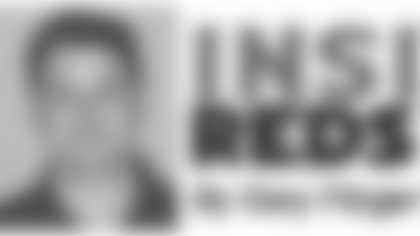 The 2009 Redskins make their unofficial debut at the team's full-squad mini-camp at Redskins Park beginning on Friday.
For three days, Redskins coaches will get an on-field look at Jason Campbell, Albert Haynesworth, Brian Orakpo and more than 80 others on the roster.
In addition, up to 30 more players will be on hand at mini-camp on a tryout basis. Some of those players could be signed to the roster after mini-camp.
It's expected that Chris Samuels, recovering from triceps surgery, and Malcolm Kelly, recovering from a knee scope, will not be available to participate in practice.
Randy Thomas, who had neck surgery this offseason, could take part on a limited basis.
Also, seventh-round pick Eddie Williams is recovering from knee ligament surgery and is not expected to participate in mini-camp.
The mini-camp is closed to the public.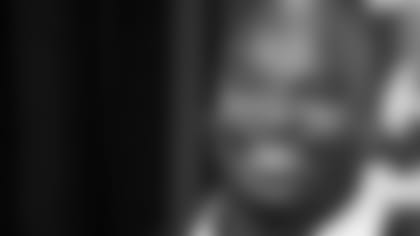 Here are seven storylines to follow as mini-camp unfolds:
-- HE'S THE BIG MAN
He is 6-6 and 320 pounds and he is the Redskins' prized free agent acquisition this offseason.
You can't miss Albert Haynesworth. He adds great size and bulk to the Redskins' defensive line.
At mini-camp, Haynesworth begins the process of integrating himself into a defensive line that includes veterans Andre Carter, Cornelius Griffin and Phillip Daniels, among others.
Haynesworth should help the Redskins improve their run defense, ranked eighth last year.
As offenses deploy two or three blockers on Haynesworth, his presence should also aid the Redskins' pass rush as he draws double and triple teams.
The Redskins posted 24 sacks last year, with just 14 from the defensive line.
-- ON THE STRONG-SIDE
A host of candidates are expected to compete for the starting job at strong-side linebacker. The team released Marcus Washington, last year's starter, in February.
The most intriguing prospect could come from the weak-side. It was mentioned last week by head coach Jim Zorn that Rocky McIntosh could switch to the strong-side in some defensive packages.
Top draft pick Brian Orakpo could play in certain packages as well.
H.B. Blades played the position last year when Washing was injured and posted 49 tackles.
Another possibility could be Chris Wilson, who was a reserve defensive end for the Redskins the last two years. At 6-4 and 246 pounds, he has the size and speed to make the transition.
If McIntosh moves, look for Blades, seven-year veteran Robert Thomas and Alfred Fincher to compete for playing time on the weak-side.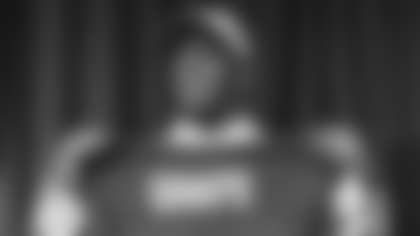 -- MEET 'RAK'
Just six days after Brian Orakpo was drafted by the Redskins, the 6-3, 260-pound defensive end gets his first taste of the NFL with mini-camp.
For most rookies, mini-camp is an overwhelming experience. A week ago, they were college prospects. Now they are NFL players.
Orakpo, the Redskins' first-round draft pick out of Texas, will realize that the moment he lines up next to Albert Haynesworth.
Coaches are expected to ease Orakpo into the lineup as they learn his strengths and weaknesses in packages and formations.
Orakpo play some strong-side linebacker as well as defensive end. He logged 103 tackles, 34.5 tackles for a loss, 23 sacks and 36 quarterback pressures in four years at Texas.
-- JASON CAMPBELL
It's safe to say that Jason Campbell has been through a lot this offseason.
Team officials have acknowledged interest in quarterbacks Jay Cutler and Mark Sanchez, but still Campbell remains.
He begins his fifth season in Washington--and third as the primary starter--with something to prove.
Campbell produced a solid season last year, completing 62.3 percent of his passes for 3,245 yards, 13 touchdowns and six interceptions. His QB rating was 84.3, ranked 18th in the league.
For Campbell to take the next step, he knows he needs to emerge as an elite-level quarterback and lead the Redskins to the playoffs.
-- ZORN, YEAR TWO
The Redskins' offense faltered down the stretch last season, averaging just 12.5 points per game in the final eight games.
It's year two for Jim Zorn's version of the West Coast offense, and there is sure to be pressure on the unit to improve.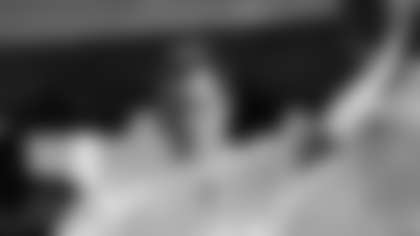 The team added just one new piece this offseason, with left guard Derrick Dockery replacing Pete Kendall in the lineup.
So much of the improvement is going to have to come from young players stepping up their game.
That means second-year players Devin Thomas, Malcolm Kelly and Fred Davis need to make an impact.
Zorn has spent time this offseason identifying areas of the field where the offense needs to improve. It's his second year as a play-caller, too, so he should have a better sense of how to manage games.
-- AT RIGHT TACKLE
Call it the Battle Royale of off-season workouts and training camp.
The starting job at right tackle is wide open, with incumbent Jon Jansen looking to fend off third-year lineman Stephon Heyer and massive newcomer Mike Williams.
Jansen, entering his 11th NFL season, is thought to be a strong run-blocker. Portis had five consecutive 100-yard games after Jansen re-claimed the right tackle job last year.
Heyer is regarded as a better pass-blocker, an important attribute for Jim Zorn's passing offense. He has worked hard to improve at run-blocking.
Coaches like Heyer's upside, as well as his unique body type. He has long arms which he can use to his advantage if he maintains technique.
Williams, signed by the Redskins on April 24, weighs more than 400 pounds. The team wants him to get down to 360 before putting him on the field.
For now, Williams is working with strength and conditioning coaches to get into playing shape.
-- YOUTH IS SERVED
Apart from Brian Orakpo and third-round cornerback Kevin Barnes, what rookies could make a positive first impression at mini-camp?
Fifth-round draft pick Cody Glenn, a weak-side linebacker, and sixth-rounder Robert Henson, a middle linebacker, may have to excel on special teams to make an impact as rookies.
A surprise candidate? Seventh-rounder Marko Mitchell is a 6-4, 210-pound wide receiver.
Mitchell, who played college football at Nevada, posted 61 catches for 1,141 yards--an impressive 18.7 yards-per-catch average--and 10 touchdowns last year. He ran a 4.36 in the 40 at the NFL Scouting Combine last February.
Among undrafted rookies, center Edwin Williams was first-team All-ACC at Maryland last year and could be groomed to replace Casey Rabach in a couple years.
Defensive tackle Brigham Harwell was a team leader at UCLA and posted solid numbers, while safety Lendy Holmes had nine career interceptions at Oklahoma.