Pretty soon, perhaps next week, Mike Shanahan will be handed countless hours of Redskins game film.
He will sit down in a quiet, dimly lit room with coaches at his side and start to break down the players on the Redskins' roster.
This is how the 2010 season starts.
It's the first step for Shanahan as he takes over as Redskins head coach.
"What we're going to do is take a look at our personnel before we decide exactly what we will do on offense, defense and special teams," Shanahan said. "That's part of it. We'll be working hard every day to improve our talent level, to improve the competition."
Should Redskins fans brace for a rebuilding period?
Seems likely after a disappointing 4-12 campaign.
"That's always tough because I always hate to use the word rebuilding," Shanahan said. "I think any time you win four games, that's going to happen. People are going to talk about rebuilding and doing the things that it takes to be the best team possible.
"I have very high standards just like everybody in this organization. I can't tell you how long it's going to take, but I can guarantee you one thing--we'll get better every day and hopefully it won't be long until we're back to where this organization has been."
Here's an early look at some key personnel issues Shanahan faces as his tenure as Redskins head coach gets underway:
-- JASON CAMPBELL
Shanahan has coached some of the NFL's all-time greats in his 25-year coaching tenure. In San Francisco, it was Joe Montana and Steve Young. In Denver, it was John Elway.
He has also coached the likes of Brian Griese, Gus Frerotte, Steve Beuerlein, Jake Plummer and Jay Cutler.
In Washington, Shanahan inherits Jason Campbell, who completed 64.5 percent of his passes for 3,618 yards and 20 touchdowns in 2009 despite playing behind a porous, injury plagued offensive line.
With Campbell approaching free agency, it has long been thought that the Redskins would go another direction at quarterback in 2010.
Asked for his initial impressions of Campbell, Shanahan replied: "Well, I am looking forward to working with him. I just love the way Jason handles himself. I looking forward to sitting down and talking to him, watching film and going through every play that he has had throughout his career.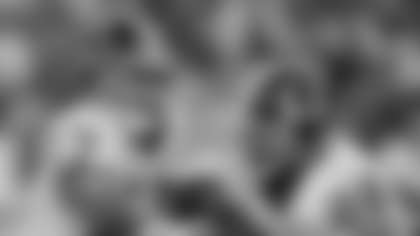 "Hopefully the best years are ahead. That is a process that will take some time."
Shanahan even suggested that he could tailor his offense toward Campbell's skills.
"That's part of coaching," he said.
Still, the Redskins have the fourth overall pick in the draft and a young, potential franchise quarterback should be available.
-- CLINTON PORTIS
Shanahan and Clinton Portis are reunited in Washington--at least for the time being.
Portis enters his ninth NFL season in 2010 with 9,696 career rushing yards. He has become an outspoken personality since Shanahan and Portis were last together in Denver.
Shanahan is expected to have final say over the Redskins' roster and there's no guarantee he wants to retain Portis, who is 28 years old.
During his introductory press conference, Shanahan indicated he needed to re-evaluate Portis.
He also suggested that he needed to see Portis make a commitment to the team's off-season workout program.
"I think for all players as they get older, the key is how they work in the offseason program and what they do to make themselves better," Shanahan said. "I've been around some veterans who have been very successful and all of a sudden they quit working out, and a running back [who does that] can fall off a cliff.
"If you can make a commitment that you can be the best that you can possibly be, if you've got passion and work ethic to be as good as you can possibly be, you have a chance to be something special.
"Looking at Clinton a year ago [in 2008], in the first half of the season, you could see how well he played. To say that right now, with the injuries and what's happened, would be obviously premature at this time. I do love his toughness."
-- ALBERT HAYNESWORTH
Albert Haynesworth arrived in Washington as a free agent last offseason with a hefty frame and a hefty contract.
He responded with a solid season--not Pro Bowl-caliber, though. He logged 56 tackles, four sacks and one fumble recovery.
Through the course of the season, some questioned whether he was in shape. He was often seen taking a breather during games, although battling double teams is sure to be taxing even for him.
Others questioned whether his skills were being used appropriately.
Shanahan said keeping Haynesworth in good health is key.
"Well, I've gone against Albert Haynesworth for a number of years--he is a difference maker," Shanahan said. "You don't want to go against him if you're on the other team because he is very disruptive.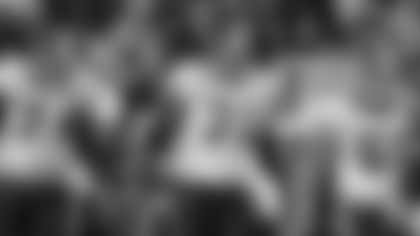 "The thing I'm hoping is that we can do is keep him healthy. What that takes as you get older is a great offseason program. We'll do the things that we need to do to get him in position to have success."
-- OFFENSIVE LINE
Pass protection was a problem all last season for the Redskins--the offense yielded 46 sacks--as the offensive line was ravaged with injuries.
The Redskins were forced to field six different offensive line combinations and 11 different offensive linemen.
It's safe to say that upgrading the offensive line talent is a primary need for the Redskins this offseason.
Shanahan arrives with a noted zone blocking scheme that requires linemen to use their mobility and athleticism to create running lanes. The scheme requires a certain type of lineman.
Can the Redskins run it here?
"It all depends on the players that we have," Shanahan said. "We had success [in Denver] not only with zone schemes but power schemes as well. Even though they're noted to be a zone blocking scheme, there are a lot of things that we did just outside the zone.
"We'll continue to do those types of things. We'll evaluate that as we get a better feel for our personnel."